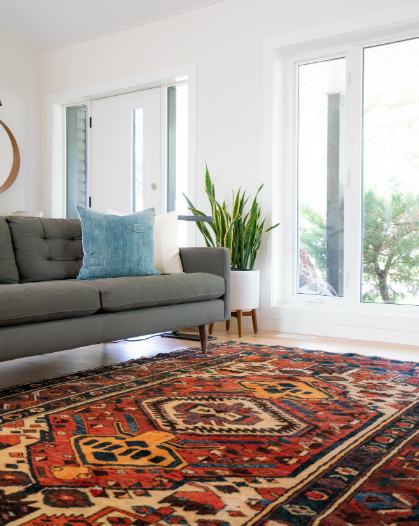 Decorating or even redecorating your house is exciting, but the whole process, from the arrangement, furniture, and colour palette, can be highly tiring and, at times, even outright dull. Many of us would like to decorate our place just like the houses and rooms we see on social media, but just thinking and carefully curating the whole house in that fashion is overwhelming, not to mention the effort and money that will be going into the redecoration. You need to find the right style to suit your personality, who you are as a person, and your house and budget. It is a long process, from choosing the right colour palette to the furniture that fits in the colour palette, your house, and the one which you like.
So, what are the ten best home decoration ideas for your place?
Add colours that you would like
Adding colours is another way to allow your personality to shine through from the colours you select for the home décor. Your colour palette could be vibrant or vivid, containing hues, pastels, to neutral colour palettes that also contain a lot of nudes. With the vast array of colours available on the spectrum, you can choose from dark or intense or cool or warm or soft or sober colours in several combinations, and these colours can even be used stand-alone as well. Every colour is linked to our emotions and feelings, so the colours can change the room's mood or even help you feel differently. Keep this in mind when choosing the colours for each room, and remember that there are several different shades of every colour, and every single one of them has its own impact on the individual's psyche.
Decorate your walls with oil paintings, canvas art, fancy furniture, or even photographs that you would like to hang on the walls of your house. Make sure that you are not overcrowding the walls but just filling the plain, empty walls to add a personal touch to your home and create an overall classy look to the walls and your house. This budget-friendly idea will also help you look back and remember your personal memories with people or even by yourself. It is also important to remember that you hang the frames or the pieces of art at the right height and in the path of the vision of people, keeping in mind that it is neither too high nor too low. Before you decide on what goes on your wall, make sure that you have chosen the right colour, shape, material, and style of the frame, making sure that not only does it go with the colour palette of the wall, but it complements the room.
Always go for life-size statues.
Finding such life-size statues and keeping them as the centre of attention in the room, they act as statement pieces that create an impact when a person enters your room and sees the statue. Again, depending on the life-size statue you buy, you must keep in mind the colour palette and the same of the room, how big your room is; by placing the statue in the room, will you be overcrowding the room and making it look stuffy? Remember to keep all of this in mind and ensure that you place the statue appropriately.
Choose the right lights when it comes to your house.
With the right amount of lighting in your house, your house will shine brightly from the inside out. But make sure you buy the right kind of lights for your house and position them well. You could always highlight the corners and the nooks or even use energy-saving tubes and bulbs that are efficient and bright.
Plants, plants, and more plants go green.
You can never go wrong with plants; they up your aesthetic game. They look beautiful in any corner of your house; you could place those leafy evergreens in any part of your house, making that area look beautiful. One thing that you will have to keep in mind is that when you place the plants, place them where they would be receiving sunlight and air.
Rearranging your existing furniture pieces.
Changing the layout of all the furniture pieces available in your house, and arranging them to make your space look much more significant, more like an intelligent arrangement of your furniture, will help your house look ten times better.
Add curtains to your rooms.
Adding curtains to your room is such an understated fact because curtains are so helpful and multifunctional. They not only help add or compliment the look of the room but also protect the room and furniture from heat and rain entering the room.
Using rugs as statement pieces.
Rugs can be used to add to the colour palette of the room, or they can also be used as statement pieces. Rugs can also hide a stubborn stain that refuses to come out. They add to the comfort and cosiness of your house, but a fact that should be kept in mind is that the size of the rug should be kept in mind and proportional to the room.
Adding cushions and pillows to the room.
Cushions and pillows give the final touches or give that edge to your room. Choose the right colour of pillows and cushions, and make your room look aesthetically pleasing to the eye.
Decorate the entrance of your house.
This may seem irrelevant, but decorating the entrance of your house, with, well, it could be mirrored, racks or even art pieces, would be up to your décor game. This gives the visitor a preview of what they will expect and see in your house.
These affordable home décor ideas will look great in any house of any size and shape. They will not only make your space look good but will also help in projecting your style in your house.
 Ref number: THSI-2132 | 3271.28248