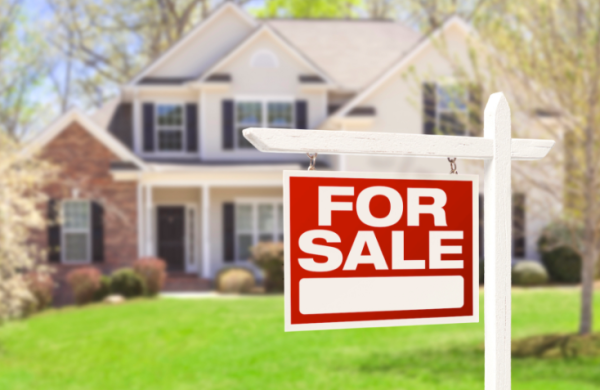 Buying a home for the first time is an easy task but selling it can be a tough experience. Buying is easy because, with lots of properties listed on the market, you simply have to look around and choose one that is within your budget, meets your needs, and is aesthetically appealing. Selling, on the other hand, involves listing your property and waiting for the right buyer to show up. The process may take a few weeks to months, depending on a number of factors. While some homeowners don't mind waiting for months as long as they get a good deal, the process can be frustrating for sellers who want to move fast or need the money for their next purchase. This article highlights 10 key tips you can apply for a seamless selling process.
Consider Drone Footage
The use of drone videos when selling a house has numerous benefits. Listings with video footage get more enquiries than those with standard images only. Therefore, with drone videos, you increase your chances of selling a house fast. Drone photos and videos are better than the ones taken from the ground because they allow you to showcase the home location and neighbourhood and give the buyer an aerial view of the property, which is important for high-end properties. Therefore, before you hire an agent, ask if they can include drone videos and photos in your listings. And finally, when you get a professional for the drone footage, ensure they are conversant with the laws governing the use of drones in your area. Going against the laws and violating other peoples' privacy can land you in serious trouble.
Home staging involves presenting the house in a way that makes it easier for the buyer to visualise it as their future home. It is one of the best strategies for selling a house quickly. Moreover, a staged home is likely to sell a house for more money than a non-staged home. An estate agent can help in finding the best stager for your house. The stager will apply different techniques to make the rooms feel larger and improve the aesthetic appeal. This involves removing some of the items and rearranging the rooms. In some cases, they bring in a few of their own items. The living room, master bedroom, and the kitchen are the most staged rooms.
Work on the Curb Appeal
An attractive curb appeal will entice the buyers to look inside the house. Therefore, fix the exteriors to keep the prospects from leaving before they go inside. You could start by power washing the drive, mowing the lawn, raking the leaves, cleaning the doors and windows, getting rid of ugly garden structures or cleaning and repainting them, trimming tree branches, planting some flowers, fixing the garden lights and painting the front door.
Determine a Reasonable Price
One of the biggest mistakes that first-time sellers make is setting unreasonably high prices. Potential buyers barely look at properties that are overpriced. Therefore, even though you have made some renovations to the house, don't set the price so high. Ask for help from an experienced estate agent when setting the selling price.
Take the Personal Stuff Out
When your pictures are hanging all over the place, it will be hard for the buyer to imagine the house as theirs. Therefore, when you list your property for sale, depersonalise it by getting rid of your photos and collections. Pack them and store them in your garage. After all, you will be moving out of the house soon, so you had better start packing early.
Painting
A fresh coat of paint can brighten the rooms and boost the aesthetic appeal. When painting a house before a sale, go for natural colours such as grey. Repainting the house using neutral colours has three key advantages. One, the rooms will appear larger. Two, the photos you take for the listings will be more attractive and this can help in getting a buyer fast. Three, it will be easier for the viewers to envision themselves living in that house.
Fix the Broken and Worn Out
One broken tile or a single leaking pipe could be the reason your house stays so long on the market. This is because most homeowners prefer to move into a house where they won't have to make any repairs, especially in the first few days. Therefore, fix anything that is broken, worn out or is unattractive. Consider a pre-home inspection that will point out areas that need to be fixed.
Contrary to many people's belief, estate agents aren't for buyers only. As a seller, the process of getting a buyer can be more productive and less stressful when you are working with an experienced estate agent. There are five key benefits of hiring an estate agent. First, you get to sell your house without taking the time to learn the complex details of the property market. While there is a lot of information on the internet that can be helpful, you will have to spend hours doing research before you uncover the right path to follow. Second, an estate agent will help in setting the most reasonable price for your house. They will keep you from selling your house at a lower price than it is worth or overpricing it and chasing away buyers.
Third, the agent will handle the process of showing the house to prospects and negotiating with them to get the best offer. With their experience, they know how to handle multiple offers effectively and when to close the deal. Fourth, estate agents will help in getting other services you may require. Examples include valuation, staging, and photography. They work closely with professionals in other fields and thus they can get better deals faster than you can. Finally, the overall benefit is that you get to sell your house fast. Agents have everything figured out from pricing, best places to list and negotiation, and they can sell your home faster.
Keep the House Fresh and Airy
Funny smells can discourage potential buyers, to ensure that the house smells fresh. Clean the house thoroughly and get rid of smelly kitchen waste. Damp and dusty carpets ruin the quality of air, so consider cleaning them too. Avoid using air fresheners to conceal the bad smell. Buyers are attracted to fresh and clean air not some strong perfume.
Don't Showcase Your Pets
While pets are wonderful, there are some people who can't stand them, and one of those people may be the potential buyer with the best deal. Therefore, when selling your home, clean up in such a way that viewers won't recognise you own a pet. Take the pet boxes, beds and toys out of the house and get rid of any stains and smells. Also, you could request your neighbours or family to watch your pets for you so that they are not present during the viewing. Finally, ensure your pet doesn't show up in any of the photos or videos in your listings.
By making your house buyer friendly, setting a reasonable price and working with an experienced agent, you will sell a house faster and with minimal stress.