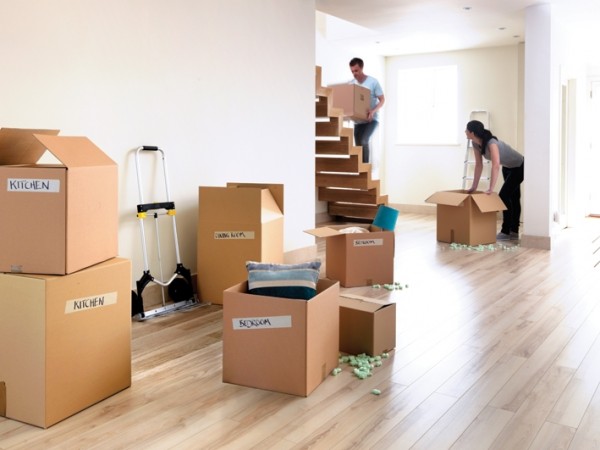 Moving house can be both an exciting and stressful time. Not only do you have to think about transporting all your belongings from A to B, but you also have to ensure the property you are vacating is left in tip-top condition. Without plenty of structure and organisation, it can be easy to forget something, so here are ten things to consider when moving rental accommodation.
End of tenancy cleaning
Before you hand back the keys, make sure you arrange some kind of end of tenancy cleaning from the likes of Molly Maid. Not only will this make the landlord happy (handy if you ever want to rent from him/her again) but it'll give you the best possible chance of getting your deposit back.
Length of notice period
You'll probably have to give a notice period of at least 28 days, so don't forget to tell your landlord/estate agent that you want to move out or you might still be responsible for the rent after you leave. You'll find more on tenancy agreement rules here.
How and when to pack
Packing can be quite a chore, so leave plenty of time to do the job properly and work in a methodical and orderly way to ensure a stress-free house move. Labelling boxes with coloured pens is a good place to start and you could even create a colour key to help you decipher pots from clothes at a glance.
Property checklist
If the property you rented was fully or partly furnished the landlord probably provided you with an inventory list of things that belonged to the house. Before leaving, make sure all items are still there to avoid unwanted charges.
Bills, bills, bills
Have all the bills been paid? If not, the landlord might ask for money to cover them. Of course, moving can be expensive (what with new rent and deposits to pay) but you must still cover your living expenses from the old property.
Rubbish collection
Whatever you do, don't leave rubbish to fester inside the property. This will anger the landlord and leave a bad smell behind, so put it in the bins provided or head to the dump.
Who will be moving in?
If you've been sharing a property for a long time and are the only one moving out, the landlord might ask you to find a replacement. This is the perfect opportunity to find someone suitable but if you can't manage in time, always let the landlord know so they're not left with an empty room.
Furniture arrangement
Often, you'll be allowed to arrange furniture and such like to suit your tastes – but it's worth putting everything back to how it was before you move out as a sign of respect to the landlord.
What to take and what to dump
When relocating, always consider the size of your new property – there's no point taking large items of furniture that won't fit!
Clear the garden
As well as packing up the interior of your old property, don't forget to clear the garden. Take anything that belongs to you and sell or dump things you don't want anymore. It might also be worth speaking to the property owner to see if they want to buy anything you have on offer too.