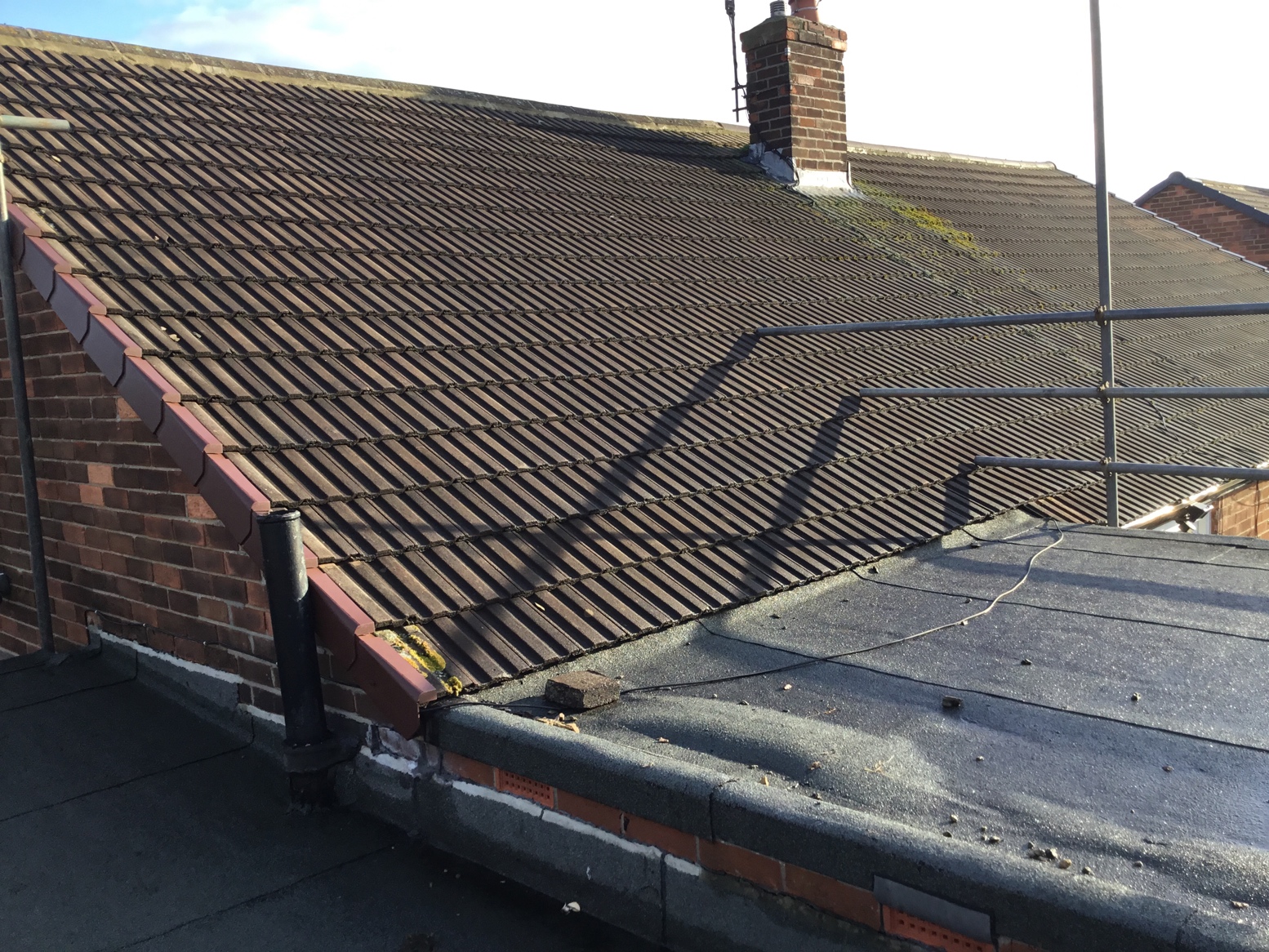 Finding the right contractor is significant if you want to save yourself countless hours and unnecessary stress during your home improvement project. There are many factors to take into consideration while you're searching.
There are quite a few different reasons to hire a roofing contractor, and services provided will vary from company to company. Standard roofing services can include:
● Maintenance and repairs
● Inspections to look for damage
● Cleaning (i.e. pressure washing and clearing debris)
● Winterising
● Insulating and ventilating
● Painting
● Installing a new roof or replacing an old one
No matter what contractor you decide to go with, they will need to have the proper licenses. Every state will have different qualifications, but your contractor must be licensed in the state where the work will be done. There can be additional licenses to check for depending on if it is a residential or commercial job.
If you want to find the best roofing company for the job, use this list of the top 10 things to look for in a roofing contractor. They'll work for any contractor and any state – keep your eyes open and pay attention.
Experience
This is probably one of the most important things to look for when choosing a contractor. Skills can't replace years of experience, not to mention that the easiest way to get scammed is by going with a new company that does a poor job and then disappears when you try to get something fixed. The more experience a contractor has, the more likely they have seen the same problem and know how to fix it. How many years do they need to have been in business? If the answer is less than a decade, you may want to take your business elsewhere. 
Reputation
The reputation of a company can be discovered in multiple ways. The most common method is through word of mouth or by looking for online reviews. Most people do online research before they conduct business with someone, and the best way to predict a company's future behaviour is to find out about people's past experiences. How is the customer service? Are the prices fair? Are the contractors skilled and knowledgeable? These are some of the questions you should answer by doing just a little homework before deciding on a contractor.
Knowledge
The last thing you want is to hire someone who doesn't know how to build or repair a roof up to code. The contractor should have current knowledge of roofing and building codes. Ask about their educational background and find out if they regularly go to seminars and take the recommended courses for their industry. This might seem like a lot of information to ask someone, but you'll wish you had if something goes wrong.
Straightforward Process
Have you ever tried to do business with someone who dodged your questions and beat you around the bush with giving answers? This is a huge red flag that something isn't right. A true professional who isn't trying to get one over on you will make the process of signing a contract simple. 
Every question you ask should be answered clearly, and it should be in writing. The contract should be easy to read and understand, with nothing you have to work to interpret. If they dodge your question, dodge their business.
Warranty Options
It can be a horrible feeling when you think something was fixed only to find out it wasn't. This can cause unwarranted stress and can lead to a thin wallet. The best way to go about this situation is to find out what a company's policy is for something like this before it happens. 
Ask them what their warranty options are so that you don't have to pay out of pocket for something that isn't your fault. Furthermore, how do they handle unsatisfied customers? Are they known to sweep their complaints under the rug and end up screwing them over, or does the company have a reputation for owning up to their mistakes and rectifying the situation? This can be done during your online search, but it should also be a question you ask yourself. 
Standards
What is this company all about? Do they pride themselves on high-quality work, or are they all about high profits and low standards? If you are on a budget and looking to save money, don't just go with any contractor who will give you a low price. Shop around, compare prices, compare their materials used, and find before-and-after pictures online. 
Will this company fix the root of the problem, or will they cover it up and make it look pretty? Don't settle for someone who is all about short-term solutions for cheap. Instead, find someone who is about long-term solutions and quality work.
Authorised Installer
This should be an easy one to find out. Ask the company you want to work with if they are an authorised manufacturer's installer. This is important because your warranty can be null and void if they are not an authorised installer for the shingle manufacturer. You can put in all the effort to search and find someone great, but you will be left holding the bill once again if something goes wrong.
Time frame
This one may not seem as important as finding someone who meets the above qualifications, but it has its place. The last thing you want is your project to drag on and on past the recommended time, even if it is getting done correctly. 
What is this company's typical time frame for projects? How do they keep work on schedule? What do they do about inclement weather? Safety is the priority. But it would help if you also had the job done on time. Asking them about the maximum amount of time a project will take can save you a headache in the future. It will also reveal how and if they respect their customers' timelines.
Disposal Policy
You may want to know in advance about a company is how they dispose of old materials. Most people don't want old shingles lying around on their property. But if you don't make sure they have a disposal policy, you might be left scratching your head. 
 Will the company take the old materials with them? Will they charge you for disposal? What do they do with the materials once they take them? You may want to know if their policies are environmentally-friendly and do their part to recycle materials. 
Double-Check Credentials
This can't be said enough. Make sure the company you're looking to work with has the proper licenses and insurance before you sign a contract. Anyone legitimate and adequately licensed should have no problem showing you their credentials. Find out if they are licensed in your state, if they will need a commercial license, and if they are adequately insured. If they make verification an issue, take your business elsewhere.
Bonus Tips
Low Price
People often go with the first company to offer them a low price. But this is a mistake. A low price might mean low effort, or it might mean that they are not licensed and insured to do the work in the first place. 
That being said, doing the proper research will likely save you time and money. One of the most important things you can do is shop around. If you haven't researched at least 3 or 4 competitors, you are not ready to decide.
Specialised Work
It should be noted that if you know what you want, more of a specialised work style, there may not be many competitors in your area. It will still benefit you to find as many competitors and compare. But as long as they do quality work and are priced reasonably, that may be all you are looking for.
Loyalty Programs
You may also want to know if the company has any loyalty or repair programs. These programs are beneficial if you plan on staying with a company exclusively. They will reward you for your loyalty by making repairs and maintenance hassle-free since they will have your records of past work on hand. They might even save you money with dedication.
Other Questions to Ask 
● Do they offer free inspections?
● Do they take pre-and post-work pictures of the site?
● When will they invoice you? How?
Final Thoughts
Companies will vary in what they offer, and everyone will change what they are looking for. You might care more about their experience and expertise, while someone else may care more about price and availability. There is no immediate answer as to what contractor is right for you. But asking the right questions can help you find what you're looking for faster and give you greater peace of mind.
If you're looking to update, patch up, or completely renovate your roof, check our blog for more helpful articles on roofing.