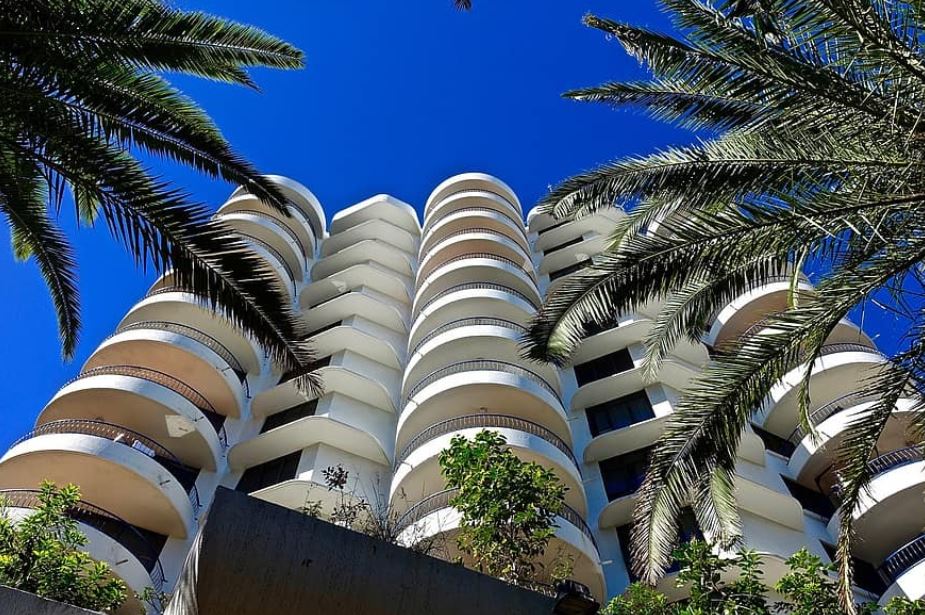 Just like any residential property, commercial properties also require regular care and maintenance. But unlike your attentiveness for your home, employees or tenants may not have vested interest in your commercial space. Therefore, it can be subjected to high wear and tear. And this neglect will not only bring down the visual appeal of the commercial space but also impact the resale value in the future. 
Keeping a commercial property in pristine conditions is not an easy task, but it's vitally important. It's essential to maintain a property that is healthy and safe for your employees, tenants, and clients. Do you own a commercial property? Here are some useful tips for maintaining your commercial property.
If you're using your commercial property as a warehouse or a retail store, then you cannot avoid the high-traffic every day. This constant movement of people and goods will eventually take a toll on the flooring. Instead of spending on frequently repairing a high-maintenance flooring option, go for highly durable options like Terrazzo, Hardwood, and Vinyl. 
While floors are quite easy to notice, ceiling and roofs are often overlooked. Even the tiniest of leaks in the roof can hinder your business for days and create an unfavourable impression on visitors. Furthermore, if a minor roofing issue is neglected, it can compromise the safety of your commercial space. Regularly inspect your roof and ceiling for signs of wear and tear. If you spot any, make sure to consult commercial roofing companies and get it immediately fixed.
Regularly Service HVAC Units
Regularly servicing HVAC units is essential to ensure optimal performance. Otherwise, the HVAC system will be forced to work extra hard to keep the space warm or cold. And this will unnecessarily increase your energy bills. Get a professional on board for servicing the HVAC units at least twice a year. Moreover, if your HVAC unit is outdated, investing in a new one will be better value for money.
Rather than solely focusing on the interiors, you also need to think about the exteriors. The exteriors of your commercial property play a key role in creating a good impression on visitors. Dirty windows, unkempt lawns, fading wall paint, grimy driveway are few things that can put them off. Remember to spruce up the exteriors as well. Regularly hire professional cleaners to remove accumulated dust and debris from the exterior of your property.
Replace Outdated Fixtures & Features
Similar to the floors, various fixtures around a commercial property are subjected to wear and tear. Replace fixtures like fused lights, loose handles, leaking faucets, and so on. 
If energy consumption is left unregulated, the bills can quickly get out of hand. Rather than dealing with high energy bills, reduce your energy costs by making energy-efficient changes around your commercial property. Consider hiring an energy auditor to help you identify flaws.
A pest infestation can make your commercial space unworkable and halt your business operations. Instead of waiting for a pest infestation to happen, conduct a pest audit every year to ensure your commercial property is pest free. In comparison to the extensive damage, pests can cause, a yearly pest audit is a minor expense.
Even if your property is structurally sound, you still need to think about remodelling outdated interiors. Something as simple as a fresh coat of paint can make a huge difference. 
A fire emergency can happen anywhere, anytime. While you cannot completely eliminate the chances of a fire breaking out, you can certainly minimize it. It's imperative to equip your commercial property with smoke alarms and fire extinguishers. Additionally, you should consult a professional in identifying and eliminating various fire hazards on the property.
If you're offering your employees or tenants any additional amenities like common rooms, elevators, bathrooms, and so on, you need to look after such facilities as well. Overlooking upkeep of such facilities can prove to be costly later on. 
The Bottom Line
Whether you bought a commercial property to use as an office space or a housing business, regular and timely property maintenance is crucial to preserve it in the long run. Hopefully, the aforementioned tips help you keep everything in check. 
Ref number: THSI-1968