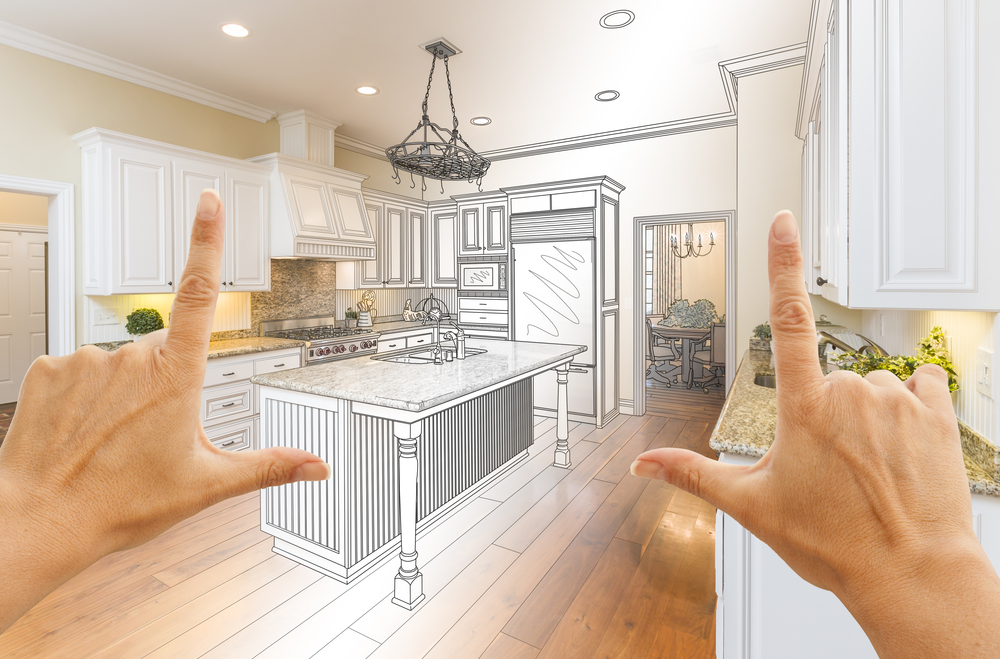 After many years of living in your home, it tends to need a little remodeling after a while to make it look good as new. Remodeling, like the word implies, is refashioning, revamping, or rebranding something that has been. Now, restoration can be done and carried out with the right experts and tools at hand. In the end, you would have successfully remodeled your house not only to your taste, but also to get it to look better than before. In the event that you decide to sell your house, it would be well worth the price you put on it. 
Below are a few things you should and can consider doing during the remodeling stage, which will definitely increase your home value:
  1.
Create a Plan:
Don't make assumptions on a whim. Remodeling is a mission to make the house look brand new and even better than new. To achieve this, you need a well-strategized plan involving the changes you wish to make, the materials you want to use, and the time frame you are looking at. You will also need to decide on the potential contracting companies and professionals that you would be working with, and how you want the final result to be. This would help not only yourself, but the professionals who would be in charge of the remodeling.
2. Do Concise Research:
Before finalizing your plans and moving the remodeling wagon, ensure that you make concise and comprehensive research. Your research should focus not only on the value that you might be adding to your home, but also the type, cost, and validity of products that you will use, alongside the professional credibility of the supposed professional you'll have onboard. If you plan to renovate the kitchen, go out and make sure that the products you plan to use are up-to-date and relevant, as well as of good quality. Don't forget the prices, too. Doing this will shape your budget to a more precise figure and also help you foresee the final product of your remodeling.
3. Formulate a Budget:
With a plan comes a budget. Remodeling is better not only when the renovation is achieved but also when your pocket isn't empty at the end of the day. To ensure that your project ends in smiles, making a budget is highly advisable. The budget should involve the estimated cost of products, working charges, and the miscellaneous fees that would come up during the work.
4. Get the Right Professionals:
A major mistake that many homeowners often make in the process of remodeling is assuming that they can do everything by themselves without professional help. When it comes to improving a home, there are a lot of things that you need—if not professional input, then at least professional advice and point of view. When aiming to remodel your house, work with the best professionals in the market. They are in the best position to buy what you need, as well as for the technical work. Contact contractors and subcontractors that specialize in various aspects, from tiles to home appliances to roofing, woodwork, and siding, such as Denver siding contractors and many others. Always remember that professional input not only ensures that the work is done well, but that the final result is much better than your expectations.
5. Focus on the Areas You Wish to Remodel:
One sure thing is that the entire house doesn't need to be repaired to raise the value of your home. Some specific regions are just the perfect area to be remodeled, and that will be of benefit not only for you but for anyone else who would be taking ownership of the house later. Areas such as the kitchen, the sitting room, the bathroom, the flooring, and the windows are very paramount and have a more significant impact on remodeling and the value of a home. What is a home without a functional kitchen or a proper bathroom, or even a good door? As such, your focus should be making the best out of these areas by investing in the latest products. You also need to pay attention to creating more storage places in the case of kitchens, repairing the appliances and fixtures in the bathroom, and, if possible, changing the floor tiles or boards with more polished wood or more calm tiles, and so on.
6. Remodeling is Repainting:
Never forget that repainting is also part of the renovation. As you are choosing the perfect cabinet type for the kitchen, also take into consideration the ideal color to go with the kitchen, which would require something more homely. The bedrooms would need a color that is calmer and more relaxing, and the rest of the house, too, including the outer part—all would require a particular color scheme or type. During the entire adaptation, don't forget that repainting the house is as important as remodeling it, and if you are the type who prefers wallpapers, then choose those that would give your home a brand-new, rebranded look.
7. Final Product and Blueprint:
When remodeling, a lot of people discover that their final product looks different from their designs. This happens because they do not follow up with the initial plans, or they do a routine follow up with the contractors and subcontractors who are in charge of the work. This situation can eventually lead to unhappy homeowners whose dream of remodeling didn't go as planned. To avoid such cases, ensure that you follow up with the work, and monitor the activities from the purchase of products to the fitting and installations. Yes, you are dealing with professionals, but only you have the perfect picture of what you desire to see at the end of your remodeling.
8. Always Make Room for Changes:
The fact you are remodeling is already a change, so never rule out the possibility of changes in your already on-going change, either from you or from those you have put in charge of the entire procedure. The difference could come from a last-minute material change, such as the number of cabinets you wish to fit in the kitchen, or the type of tiles you had in mind. All these could be a result of new trends surfacing in the course of the remodeling, or a change in taste or perspective. As much as you wish to make the best out of the process, a little last-minute change never hurts. The best thing to do is not to fear the change; instead, make room for such changes.
9. Follow the Right Legal Procedures:
Yes, the renovation also has its legal sidelines, and if not followed to the letter could lead to big problems for yourself or even for the person who wishes to get your beautifully remodeled home at the end of the day. From the neighborhood permit or the local council's permit to following regulations on remodeling and home constructions, all are very important and should be treated as seriously as the remodeling itself. Ensure that all legal procedures are in order, and that all taxes or documents are signed to ensure a smooth remodeling activity and a better post-remodeling experience.
10. Don't Rush It:
Yes, even when you are time-conscious, be patient with the remodeling process. The reason is that, in the process of remodeling, so many changes that would be highly beneficial to you and your remodeling plan can come in, and being in haste would lead you to bypass such changes. So, take your time with the decision-making, explore your options, and, above all, let the professionals involved in the work take their time to make it right. No good comes out of an express-delivery, particularly when it comes to housing—mistakes are bound to happen that way. Therefore, ensure that even when you have an estimated period, you take things easy and enjoy the process as it unfolds to obtain the best final result.
11. It's Remodeling, Not a New Space:
As you are remodeling, make sure that the final result doesn't make you a stranger to your own house. Inasmuch as you want to change your home to give it a boosted look, it doesn't mean you should completely change everything to the point where you can't even tell which is which anymore. Remodeling is based on what was before, but making it appear new rather than old and worn out. It is not entirely discarding the former, but making it better. Keep that in mind when remodeling so you don't feel like a stranger in your home after renovation.
Conclusion
There is so much more to remodeling than simply changing appliances or relocating furniture. There's so much to do, from researching to planning, creating a budget, selecting the materials and the right colors for each room, coming up with a time frame, working with professionals, and even complying with legal procedures. But one thing is for sure: once done, you will not only be staring at a beautifully remade home, but also a house whose value has shot up in the domicile market.