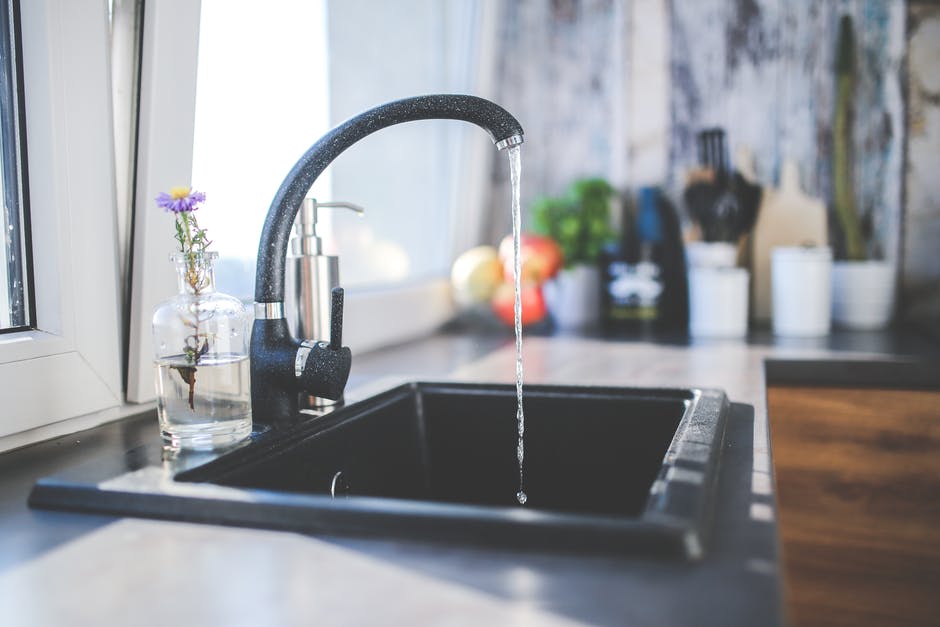 Are you trying to find the right type of sink for your home? Read this article to learn more about the different types of kitchen sinks
On average, American families use more than 300 gallons of water at home daily. About 70% of this consumption occurs indoors with kitchen faucets using up at least 19% of this water. You need a reliable kitchen sink to ensure there's constant drainage of such substantial amounts of water. Kitchen sinks play an essential role when cleaning and rinsing dishes or vegetables. How well, such sinks function in tandem with the rest of the plumbing fixtures, determines how susceptible your home is to leaks and flooding.
Are you considering remodelling your home soon? These 12 interesting types of kitchen sinks would make a difference in your home. Read to learn everything you need to know about the different types of sinks.
Types of Kitchen Sinks 
Remodelling your kitchen for the first time can be an anxious moment for anyone. You want to get it right at whatever cost. If this is your first attempt at remodelling your kitchen sink or want more insights on matters sinks, this article has got you covered.
These are the 12 unique types of sinks in the market currently.
Granite Composite Sinks
The goal of remodelling is to spruce up your kitchen. Adding an element of glam is achievable with the granite composite sinks. This cutting-edge option will transform your kitchen due to the modern aesthetic element that's inherent.
Granite composite sinks are durable and stain-resistant. Besides that, this kitchen sink also has a sound-absorbing effect, given its density.  You also have the option of trying out different colours, due to the abundant mate colour options at your disposal.
Are you looking for types of kitchen sinks that offer longevity? Granite composite sinks last longer than most other options in the market. You only need to consider a sturdier setup given this sink's heavyweight.
Stainless Steel Sink 
If you're looking for something light and easy to install, then the stainless steel sink fits the bill. You should consider settling for stainless steel sinks based on sheet thickness or the gauge. Most stainless steel sinks with a thicker gauge tend to be heavier and cost less.
Stainless steel sinks offer you a unique aspect of durability. You will rarely deal with chipping or peeling once you consider this option. These sinks always retain a clean shine due to their resistance to stains.
Homeowners look for sinks that are heat resistant when it comes to the kitchen. Well, stainless steel sinks are great heat resistant. The only downside to this option is the aspect of noise, which is familiar with stainless steel.
Self-Rimming Sinks 
If you're in it for variety, then the self-rimming sinks should work for you. This option is available in porcelain, enamelled cast iron, and stainless steel options.  You'll get to enjoy guaranteed durability at a slightly affordable rate when you go all out for this option.
One of the reasons most homeowners go for this choice is the ease when it comes to cleaning. Self-rimming sinks are also popular in most kitchens due to the easy installation process. You can mount a self-rimming sink on top of any countertop material.
Compared to other under-mount styles, self-rimming sinks are more sanitary. This should be an essential consideration, especially in the kitchen. You'll also get the benefit of flexibility in case you ever need to remove the sink shortly.
The Integrated Quartz Sink 
Most modern kitchens have that dapper look due to the integration of new designs. The integrated quartz sink is one such option. With this sink, you can achieve that sleek design in your kitchen that everyone desires.
Kitchen sinks ought to have an aspect of ease when it comes to scrubbing. Cleaning is easy with the integrated quartz sink due to the seamless transitions in the design. Quartz sinks are also nonporous, an aspect that keeps the shine intact.
Quartz kitchen sinks are among the types of kitchen sinks that offer essential elements of odour and bacteria resistance, which are critical in the kitchen setting. You only have to deal with the fact that this option does not offer a wide range of customization and colour variation options.
Fire Clay Sink 
Are you looking for kitchen sink options made from clay and glaze fusing? Then fireclay sinks would do. This type of kitchen sinks encompasses a rather complex fabrication process to ensure high quality. These fire sinks are highly durable, given the nonporous aspect inherent.
You'll rarely have to deal with scratches once you install fireclay sinks. Fireclay sinks also introduce the critical aspect of chip- resistance, which is essential for sinks in a kitchen setting. The other crucial advantage of this option is that it can be mounted on the wall or counters.
Most fireclay sinks look shiny and new many years after installation. But this also depends on how well you maintain the drains.
Single Bowl Sinks 
Could you be struggling with space and wonder which types of sinks can work for you? Single bowl sinks are the answer. This option is favourable for a small kitchen that has limited counter spaces.
The single bowl kitchen sinks are favourable when it comes to clean, large cookware. You can easily lay them flat on these sinks and proceed with the cleaning without having to worry about debris. If you're trying to find a roomier option to wash pots and pans, this is your best bet.
You may also consider this option if you often wash dirty dishes by hand.  The only setback when it comes to single bowl kitchen sinks is the fact that they aren't disposable- friendly.
Kitchen Sink with DrainBoard
The world is moving fast towards more eco-friendly options when it comes to home remodelling. Kitchen sinks with drainboards are environmentally friendly, an aspect that most homeowners embrace. Most kitchen sinks with drainboards comprise of stainless steel materials, which makes them insusceptible to rust.
If you're a lover of order, then kitchen sinks with drainboards should fascinate you. These sinks provide adequate spaces to dry dishes and other kitchenware. The extra drainage spaces ensure that excess water drains steadily, which keeps the entire area dry.
Prep Sinks 
Sinks can be functional, yet stylish. You spend a lot of time in the kitchen prepping meals, and the features around you must exemplify style. Prep sinks come in a variety of shapes and forms. These sinks come with custom-made food preparation sink partitions that add space.
The prep sinks are crescent-shaped. This aspect makes the sink aesthetically pleasing. Prep sinks are a perfect option for anyone keen on style and design when looking for kitchen sinks.
Vintage Concrete Sink
All vintage lovers, please assemble!
Nothing completes that vintage aspect in your kitchen better than the vintage concrete sink. The sink has a concrete finish, which fits into either contemporary or that rustic style you might desire. With vintage concrete sinks, you now have something to complement the vintage look in your kitchen.
Most vintage concrete sinks are denser in comparison to most other sinks. The aspect of durability and ease of maintenance makes them a favourite for most homeowners. Such sturdiness is courtesy of the combination of gravel rocks, sand, and cement.
A critical advantage when dealing with vintage concrete sinks is the aspect of ease of cleaning. These sinks offer a glossy finish after scrubbing. The clean shine helps hide water spots and streaks, making it a good option in kitchens where grime and grease are a constant concern.
Bamboo Apron Sinks 
If you thought you had experienced enough exotic kitchen sink alternatives, then you are wrong. Bamboo apron sinks are the real deal when you want to pull in a unique element to your kitchen. The sink comprises fully-matured bamboo plants, adhesive, and water-resistant topcoat.
This type of sink has a particular aspect of strength. Did you know that bamboo sinks have a higher compression strength than steel? Cleaning up this sink is also relatively easy, making it a favourite in most modern homes.
Are you looking to go beyond the norm with your home remodelling ideas? How about you consider bamboo apron sinks.
Drop-in Kitchen Sinks
A drop-in sink has a rim that rests on the countertop of your kitchen. This type of kitchen sink is easy to install and costs way less compared to most other options. If you're looking for a cheaper option both in material and labour, then a drop-in sink will do for you.
Most homeowners prefer this sink, given that it can work with all countertops. The only difference is that drop-in sinks are less streamlined.
Under Mount Sinks 
Under-mount sinks are set at the bottom of the countertop. These sinks are held in place by heavy-duty clips and unique adhesive to keep them in a strong position. The option is sleeker and often fits into high-end localities given the cost.
Undermount sinks are easy to wash. However, they work best in combination with a waterproof countertop. These sinks may be harder to install compared to other options and require expert intervention.
Consider a Combination of Style and Functionality When Choosing Your Kitchen Sink 
Your next kitchen remodelling project has to end satisfactorily. However, to achieve this, you need to consider high-quality fixtures. Are you wondering which types of kitchen sinks best fit your needs?How about a dapper kitchen with a combination of style, sturdiness, and top of the class functionality? Your options are well-cut out with these 12 ideas.
Was this article useful? Explore on for more insightful content.
Ref: THSI-1747