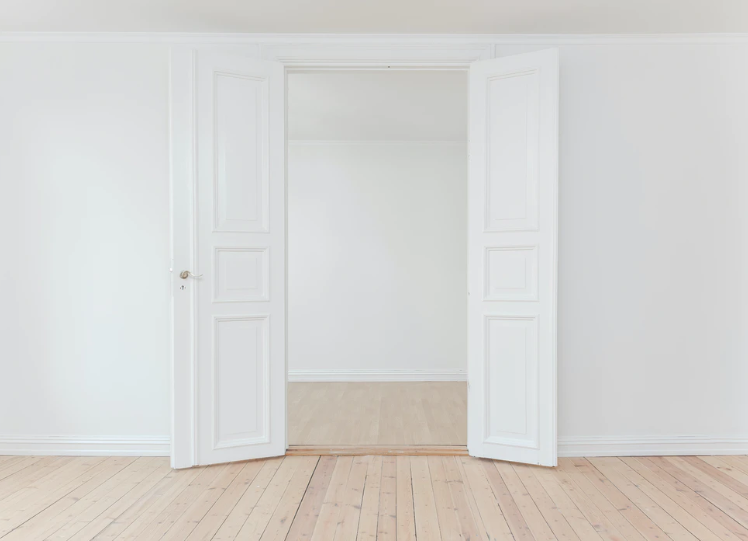 A real estate business deals with buying, selling, and managing or investing in real estate properties. Starting a real estate business is not that easy but with proper planning, it can become a success. To make it easier and efficient, there are several resources and strategies available to make learning easier and efficient to become a certified real estate professional. 
Real Estate professionals are still in demand nowadays when we speak about residential house buying or property investment. If you're in the real estate industry and this is your means to make money, it is essential to use the most effective ways to maximize your revenue.  
If you have not been putting so much effort to make your business grow, here are some ways to boost your marketing techniques:
Create a Professional Business Website
A lot of people are on the internet now. They would usually search for products or services that they need and want to purchase. Having your own website can make you easily reach your prospective clients. Like any marketing agency, as a business owner, you want to show them what you can offer them by giving each web page visitor a good experience upon seeing your site. Making a good website may not be a skill for everyone, but if you really want to sell your products, then you can invest in getting a web developer so that you can make an engaging website for your business. Remember, your website will represent you, so it should look presentable and interesting to your audience.
Create Popular Content
If you have the passion and love writing or making your own blog, use this to increase your SEO. Most people now use blogs or short stories to catch the attention and interest of their target audience. Create blogs relating to real estate and publish them on your website. Post your blogs consistently and make them with some infographics 
Use Email Marketing Campaigns
Increase your leads through newsletters, this will build up your contact list, show your expertise, automate your workflow, and build trust between your customers. To make an inspiring email, introduce yourself and thank your clients or subscribers for their interest, guide them to what you can offer, you can also send this to them as personalized letters, share with them some useful tips in choosing a perfect property, share email digests or announce achievements of your existing clients. In general, email marketing should help you engage with your prospects and educate your leads. 
Choose a Virtual Staging Software
Real estate professionals like the ease that these virtual staging platforms offer. This can save you time and money physically. With this technology, you can digitally decorate a room inside a property, you can choose proper lighting, or you can have your clients do the mix and matching experience of interior designing. With this, they can feel more excited about getting their own place. 
Experiential Marketing
This marketing strategy is levelling up your face to face approach. Aside from the traditional open-house events, you can try out activities that can give your customers a remarkable experience, like having a talk about the basics of buying a house, inviting first-time homebuyers to a seminar on tips in real estate, or teaching about real estate investing. The experience that you can provide them may be different with every event, just keep in mind that your goal is to make it memorable and shareable, too. Pick something that you are passionate about, and you think your community will enjoy joining.
Partner with local establishments
Reach out to your local connections and build relationships with them, they are key partners who can help you promote your business. Some of these establishments may be clothing shops, coffee shops, home decor depots, or plant stores. You can tie up with them, have them join you during an open house event or a real estate planning talk, You can set them up as pop-up shops inside your event.  These local partners can give product discounts to your home buyers, a good example here is home depot shops. This partnership can make you grow and maintain the success of your business.
Run paid advertisement on Social Media
Real estate advertisements are another effective means of getting more clients. It connects you to your home buyers, promotes your listings, and gives them updates to your upcoming events. Everyone is on social media, your real estate ads have a greater chance of being viewed rather than on a printed media. You can use this platform to pay for your advertisements showing photos and videos related to real estate. Social media has really been a game-changer for real estate professionals in building their brands and boosting their businesses.
Hire a drone photographer
To give a better view of your listings, hiring a professional drone photographer is the best decision and most effective way to showcase aerial views of a property's features and highlights. Nowadays, the cost of getting a professional to do this for you is very minimal, so you can always get this option for yourself, besides, the return will be worth it once your customers liked how you presented their dream home. This will show them more details like the whole view of the entire property, the condition of the house roof, the neighbourhood, and infrastructure developments nearby. 
Get Referrals
Aside from prospecting, you can actually do other efforts to build your contacts. Getting referrals can contribute to your business' growth. Of course, you can basically start with friends and family referrals. Then as you reach out to other people, your referrers can come from existing customers and even your past clients, just by the thought of them talking about the property they bought from you, they are already introducing your name to other people. Your business partners or connections can also be your referrer, you can work together to grow both your businesses. In exchange, you can offer gift cards to your referrers or give them rewards or cash incentives for every client they refer to and buy a property from you. Remember, your referrers are your assets too, they generate your leads and help you increase your sales, it's good to reward them for this.
Make the buying and selling process easy 
Most people would refuse to give time to your invitations for a real estate talk. So in order to get some of their time spent with you, make it easy for them. You can do this by presenting to them first the importance of getting a property or investing in real estate through real-life situations. These can be starting a family and living on as a family, the reality that children will soon leave for college or even after college, career change, or old age. These situations will take them to the point of thinking about whether to prepare for their future. Should they have the interest, then you can just give a schedule for viewing or virtual staging if they prefer to save on time.
Co-Host a webinar
If your goal is to make people understand real estate, partner with lawyer webinar hosts, housing loan lenders, or home development speakers. During these webinars, people will always have questions related to property buying and investment. With you, as a co-host will give you the opportunity to introduce yourself and your brand to these potential clients. Make use of good webinar platforms so you can show visual presentations about real estate or if the topic is about mortgage lending, you can show or discuss the steps involved in applying for a mortgage. Using webinars in the real estate business is a perfect opportunity to target your audience, offer accurate and useful information, and eventually convert to being your customers.
Reach out to influencers
Influencers are persons whose beliefs and opinions greatly influence people because they are believed to be subject matter experts. The benefits of having influencers are very helpful because they have a high number of followers, they frequently update on social media, and are consistent in brand messaging. Leverage on these existing communities established by an influencer. It may be hard to be in real contact with them but here is some step how you can use them to help you:
Follow them and add them to your own network or community.

Comment regularly on their posts, this can start building a relationship

Share their content on your own page

Join their events, seminars, or webinars so you can have the chance to meet them face-to-face

If you already have that relationship, you can schedule an interview and put the write-up in one of your blogs
Then use all these in your marketing campaigns.
Be an Expert in your niche
Being an expert in real estate will bring you closer to your target audience. If you want to become a rockstar in this industry you need to focus on a specific area in real estate and master it. You can either be an expert in Vacation homes, homes for newlyweds, distressed properties, older age communities, or first time home buyers. Earning money may not only be the reason when picking out your niche, but you can also consider the type of properties you enjoy selling and the people you want to deal with. Keep building your connections while building your brand through your niche. 
These are marketing ideas that you can do to help you increase your sales. Trying out new things is not bad at all, we just have to be open-minded and give them opportunities to learn and make our business grow. For better execution, you might also consider having a marketing plan. Here are things that you can consider when writing your real estate marketing plan:
State your MIssion and Vision – Define your mission and your vision for your short term or long term goals. This will make it easier for you to establish your goals and take steps to achieve them.

Identify your target audience – Know and define who you are trying to attract?  Which group of people are you targeting to approach? Once you are able to set this, you can now determine which marketing strategy will be used and effectively have a return for your business.

Develop your goals – Define your objectives and overall marketing initiatives and lay out the activities that you will do and the resources you will need to implement each marketing strategy. Make a list of criteria to check if all your objectives for each strategy are met.

Establish unique selling methods – In making your marketing plan, take note of your competitor's methods. Come up with plans that will be uniquely delivered to your target audience. You can make comparisons and see if you can offer your listings differently to your customers. Check out the latest trends in the real estate industry and use them to improve how you sell your services or properties.

Identify tools and budget for each marketing strategy – Aside from your goals, one of the biggest factors in your decision as to which marketing strategy to use is your budget. Your marketing budget, your pricing, and your target audience's capacity should be aligned. The bottom line, your budget is essential before you can move to the next step.

Evaluate performance – To measure your marketing plan's success, create your Key performance indicators to evaluate your performance. Give a timeframe for each marketing strategy and define your targets.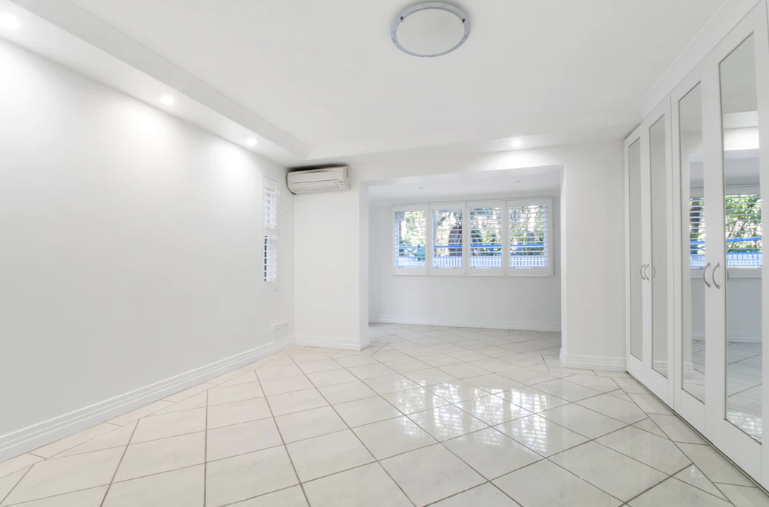 Having a well-designed marketing plan will make your business organized and succeed at every step. Though it is not safe to say that following each step makes your marketing plan complete, it is recommended to practice regular review, so necessary improvements may be incorporated and it is updated based on the latest market trends and practices. Carry on strategies that have given you the biggest return on sales and remove those that really did not work well. Optimizing your marketing strategies will ensure that you are in the lead and your business will surely grow and give you good profitability.  
Ref number: THSI-2449