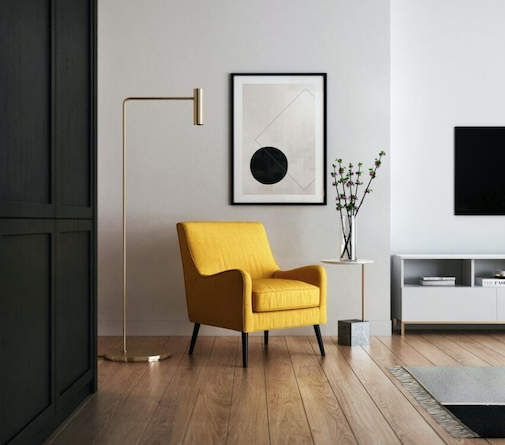 After so many months of lockdown, and the housing boom that's followed the slashing of interest rates, many of us are looking at making improvements to our homes – or even buying entirely new homes with a view to renovating and selling them for a profit.
Keeping control of your expenditure while renovating a house, however, isn't always straightforward. According to a report from Houzz and Home UK, which surveyed homeowners undergoing renovations in 2019, 29% are over budget by less than 25%, and a further 17% are over budget by even more. 
Among the most common reasons cited for going over budget was a decision to buy more expensive products or materials (44%), that the products or services were more expensive than expected (39%), or that the project ended up more expensive than that. Just 3% of homeowners managed to complete their renovations while staying under budget.
How to Budget
So how do you renovate a home without falling into these traps? The first step is to start with a conservative quote, and then work out the fine details, and see where you can make savings. Your budget should be something that you spend a lot of time with during the early stages since doing so will invariably save you money later on.
It's vital that you get several quotes for the work you intend to carry out. If you go with the first quote you receive, then you risk putting yourself at the upper end of the range of prices you might have otherwise gotten.
You shouldn't just compare the available tradespeople on price alone, however. An experienced builder, electrician or plumber might be able to provide insight into the work that you need to have done and the work that isn't necessary. 
When you're putting your budget together, make sure that absolutely all the variables are accounted for. If you don't include those little extra costs at every stage, then those costs will quickly escalate. For example, if you're going to be rewiring the house, then you might think about the cost of light switches and bulbs in every room!
How long does Planning take?
According to the Houzz report, most of us spend around twice as long planning a given project as we do actually executing it. The average kitchen takes 10.1 months of planning and 5.2 months of construction; for bathrooms, it's 7.4 and 3.3, and for bedrooms, it's 5.7 and 2.5. 
With more of us spending time at home over the last year or so, it's the areas of the home where we spend the most time, which is receiving the most attention. With fitted wardrobes being added to bedrooms to reduce clutter and make way for office spaces, and kitchens being redesigned into kitchen/ family rooms. Our homes are being adapted for the new ways of living.
Renovating to sell 
With many of us inadvertently finding we had more spare time on our hands, renovation projects increased across the UK, many with a view to selling; a trend is also driven by the stamp duty holiday. Another report from Rated People gave an insight into the areas that were most likely to attract buyers and equally put them off. The old-age advice seems to ring true, don't make the interior design too personal, as potential buyers can be put off by anything too unique. Half of the people asked said dark blue rooms would be off-putting, closely matched by dark grey rooms (42%). If in doubt choose a neutral colour, with white taking the top spot for the most popular paint choice in 2020.
If you are looking for ideas in where to invest your home improvement funds, six of the top fifteen most sought-after features, were outside. Half of the potential buyers seek a lawned garden and 35% would like to see bi-fold doors leading to outside space. Practicality also scores highly on buyers wish lists, with 58% of buyers looking for a downstairs toilet and 54% looking for built-in storage.
Following the guidance on what buyers are looking for will not only increase the number of potential buyers but will increase the value of your property. Following the advice on how to plan and budget a renovation will hopefully leave you with a profit too when you come to sell.
Ref number: THSI-2391