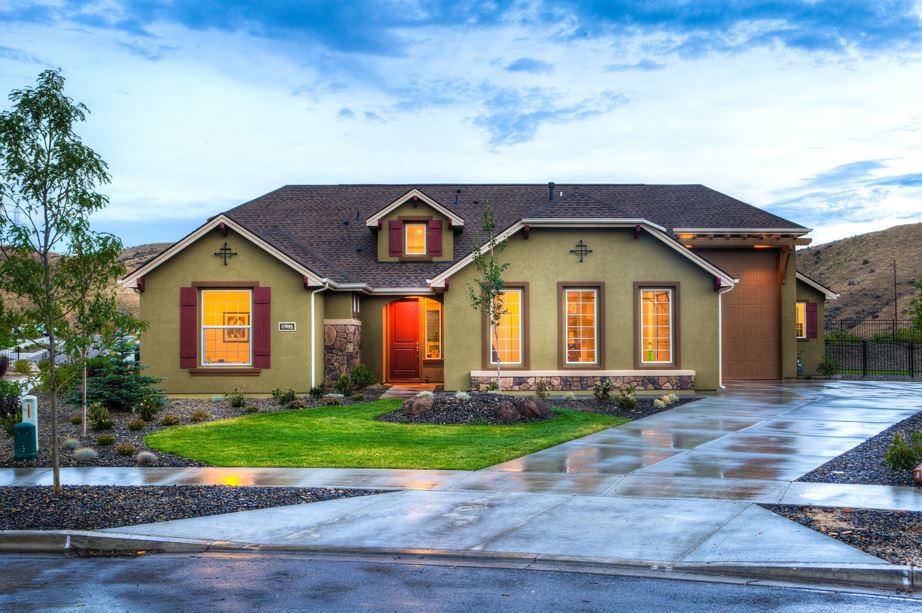 If your home is a storybook, its exterior is the book's cover that will tell a lot about inside. And if it can create a great first impression with maximum curb appeal, everyone will beckon to your home to look at what's inside. It's not a major haul to brush up your home's front and backyard with these remodelling ideas below and a store that offers design services for maximum curb appeal.
Front yard ideas for maximum curb appeal
Build a walkway
A well-designed walkway can make your home feel warm and more welcoming. Instead of the same old concrete path, build a walkway with brick or stone. Brick or stone pave ways will add a classic flavour to your home. You can also consider installing lighting to illuminate the walkway, and it will make a massive impact on your home's curb appeal.
An exterior update
An exterior update with new paint, siding, or trim details will entirely transform the look of your home. Look for the defects like cracked or rotting material that is downgrading your house's aesthetic appeal and once the defects are repaired, give it a shine with new paint, trimming, and shingles. Periodic maintenance will retain the curb appeal of your house for a long time.
Dress up the front door
Since front entry is the focal point of your home's curb appeal and the entry's focal point is the front door, give it a new look with a coat of colour. Also, change the hardware of the door, such as knocker, handles, and peephole that can spice up your door's curb appeal. Remember, your front entry will say a lot about your interior.
Create perfect symmetry
Symmetry is pleasing to the eye and, at the same time, simple to arrange. Use symmetrical compositions of light fixtures and front-door accents to create welcoming entries and maximize the curb appeal of your home.
Dress up your porch with seating
Complement your porch with comfortable furniture like a classic rocking chair and a small round table. It can serve as a resting place between outside and inside. Your porch will exhibit a warm welcome gesture towards the guest by multiplying the curb appeal of the front entry.
Upgrade railings
Old worn out porch and stoop railings can deteriorate the entire look of your home and front yard. If your railings have lost its charm, replace it with new railings made of quality wood or metal components for maximum curb appeal. You can give your railings a personality by colouring it as you want, but the colour white looks more welcoming.
Tile your doorstep
You can create a permanent welcome mat by tiling your porch and stoop area. It will save you from the hassle of frequent replacement of the welcome mat, at the same time, maximize the curb appeal of your front door. Make sure to install a tile that is appropriate for outdoor use.
Add arbours or fence panels
Arbours, garden gates, a short section of the decorative fence panel, or even a simple white picket fence can enhance the beauty of your garden and the curb appeal of your front yard.
Mailbox makeover
The mailbox must compliment your house and exhibit your personality. You can create a small garden around the mailbox to make your front yard more appealing and welcoming.
Dress up the driveway
To add a curb appeal to your driveway, first repair the cracks, stains, and kill the weeds from your driveway. Then decorate it by affixing flagstones or painting the concrete way. If you need more space to move your car or park, you can simply widen the driveway with a decorative border.
Street-side garden
Creating a street-side garden is the most charming way to enhance the curb appeal of your front yard. Welcome your guests with a colourful garden in your parking strip. Use bold and bright colours if you don't have enough space.
Backyard ideas for maximum curb appeal
Add an outdoor patio 
Adding an outdoor patio to your backyard will instantly maximize the curb appeal of your home. A backyard patio is an excellent idea to entertain guests and to host parties. Also, your patio furniture will add tremendous value to your backyard.
Build a backyard pond
Consider building a small pond with running water and floating plants. This will help your dull backyard look lively and attractive.
Build a small pool
Building a small pool in the backyard is a modern and practical backyard remodelling idea that will maximize the curb appeal of your backyard without any doubt. It can be your favourite party location on weekends or the training ground for your growing up children.
Place an outdoor fireplace
If you like to host parties on weekends or relax with your friends and family, consider placing an outdoor fireplace in your backyard. With a fireplace in your backyard, you can throw night parties and enjoy grill steaks with your friends who will love both your party and your backyard.
Add an outdoor kitchen
An outdoor kitchen works excellent with a modern patio and fireplace in the backyard. For people who love to cook, your backyard will be the favourite destination for them.
Fencing with the right colour and material
Fencing is equally important for the backyard as it is for the front yard. Using the right colour scheme is very important for a visually defining boundary. You can use robust yet lightweight material to keep intruders and wild animals at bay.
Build a well laid out walkway
A backyard walkway will add to the charm of your backyard by connecting several spaces of your backyard, but overdoing it might deteriorate the appeal of your whole backyard.
Grow and nurture a vegetable garden
Keep a separate space for a vegetable garden in your backyard. It will immediately add to the curb appeal of your backyard, and you can enjoy seasonal vegetables at home through the years.
Build a treehouse
The most mischievous way to add charm to your backyard is by building a treehouse. It will be a cool play area and recreational activity zone for your children.
Ref number: THSI-2049