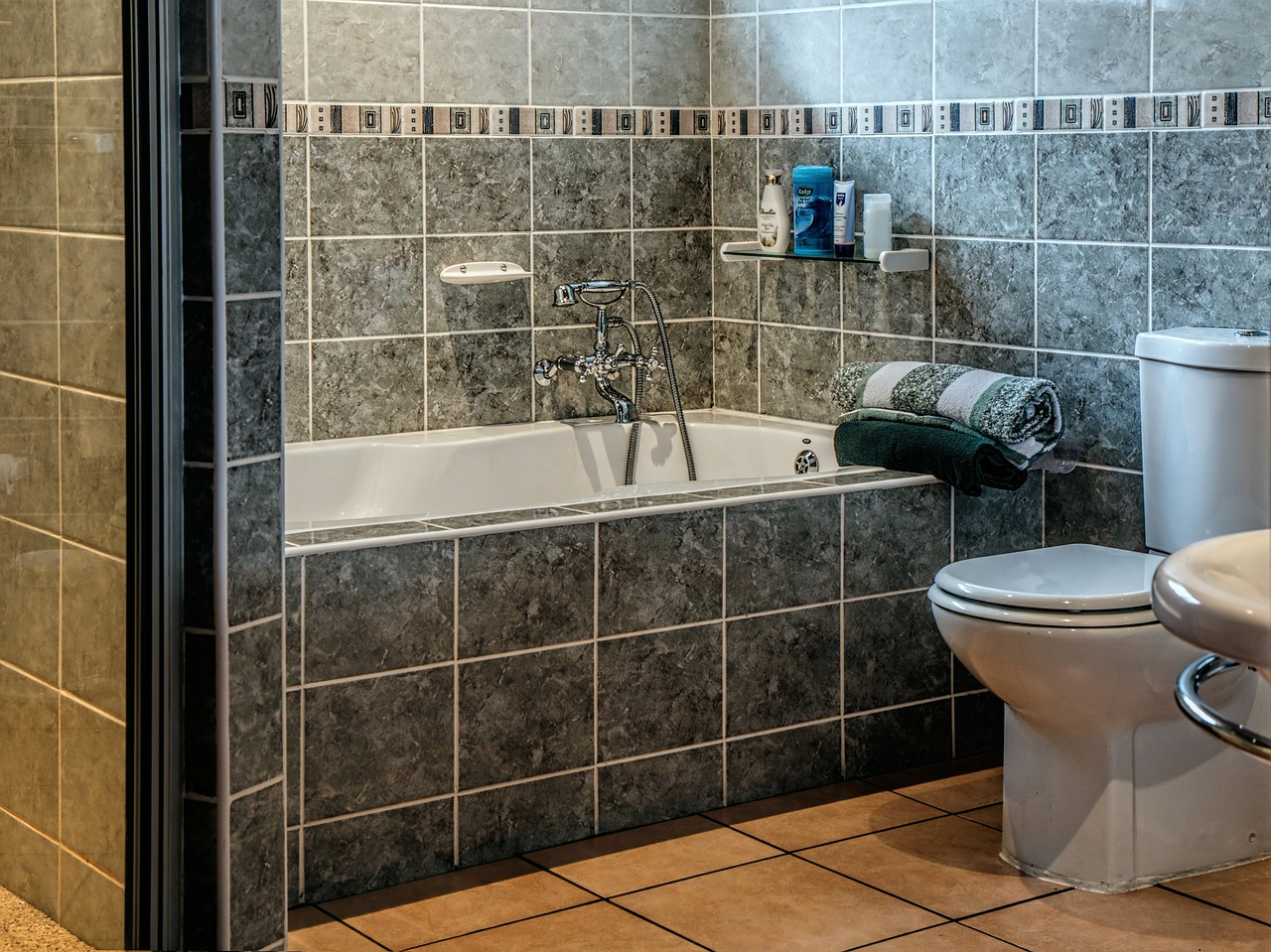 When flipping a home, the two primary concerns are repairs of high quality while selecting the most profitable renovations. As many home buyers know, one of the best things to have is a high-quality toilet. 
Since profit is a concern for the home renovator, it is important to find a high-quality toilet that offers all the best functions at the lowest possible price points.
In terms of toilets, home flippers should look for several features that include height, ADA compliance, and highly-efficient flushing. 
For flippers, high efficiency is a great selling point as it has the potential to lower water bills for home buyers.
1. TOTO CST744E#01 Eco Drake Two-Piece Elongated 1.28 GPF Toilet, Cotton White
Overview
The Eco Drake from Toto is a two-piece toilet comprised of an elongated bowl and tank. Featuring a left-hand trip lever, this toilet is constructed of high-quality material, making it durable and designed to last.
The 1.28 gallons per flush (GPF) offers economy, and the E-Max flushing system combines an oversized siphon jet, a three-inch-wide flush valve, and a large trap-way. Equipped in such a fashion, the toilet delivers a powerful flush that thoroughly empties the bowl each and every time while also helping save money on water bills.
Additionally, the high-profile design allows for ease of use.
Highlights
Probably one of the best aspects of this toilet is that it meets the CEC, CALGreen and the EPA's WaterSense standards.
Pros
five colors available

1.28 GPF

meets CEC, CALGreen, and WaterSense standards and guidelines

high-profile bowl height of 14.625 inches (without seat)
Cons
The seat is not included. However, it is compatible with Toto's SoftClose seat or may be upgraded to an electronic WASHLET bidet seat.
2. Two-Piece 1.28 GPF High Efficiency Single Flush Round Toilet in White
Overview
Very seldom do all the components required by a house flipper come together in one package, but the GPF toilet offers the best of what home buyers want mixed with the best of what is required by renovators. 
For instance, this toilet is one of the most economical toilets on the market. Additionally, by the number of its reviews, it is also one of the most popular.
Because profitability is always a concern for house flippers, it is important to note that this toilet can be had for less than a hundred bucks. In terms of operation, looks, and functionality, it offers high efficiency, elegant styling, and a quick-connect installation system, respectively.
Highlights
The highlights of this toilet include the fact that it can be quickly installed, potentially saving hours of unnecessary toil. It is ADA compliant, ensuring that it can easily seat disabled users.
Additionally, even though it is somewhat higher than standard toilets, it compensates with a round bowl. Round bowls always works best for people with shorter legs, so this toilet can accommodate people who are physically challenged as well as those who might be slightly shorter.
The single-flush system delivers 1.28 gallons, making it more than able to do the job without wasting water.
Pros
ADA compliant

easy to install

round bowl
Cons
Although the appearance might be too plain for upscale bathrooms, this toilet will look good in many houses that are being flipped.
3. Niagara 77001WHCO1 Stealth 0.8 GPF Toilet
Overview
Another economical toilet, the Stealth by Niagara Corporation offers just under a gallon of water per flush. This water rate is proven to do the job while also being able to cut water usage. As such, it can be an attractive bathroom component as a realtor can emphasize lower water costs.
The reason it is able to accomplish standard flushes on less water is its innovative pressure-assist system. This system adds pressure to the outgoing water, ensuring that nothing returns to the top or is left in the bowl post-flush.
Additionally, this extra pressure helps ensure there are no stoppages.
Highlights
As with other economical toilets that are best used by home renovators preparing to flip a house, this one is ADA compliant. As such, it ensures that anyone in a wheelchair can safely–and with dignity–transfer their body from the wheelchair to the toilet–and back again. 
Additionally, it is quiet during use, and it features an EPA WaterSense decal, advertising to buyers its utility and economy.
Pros
flush-assistance pressure system

less than a gallon of water used per flush

ADA compliant

quiet flush
Cons
Although the elongated bowl might not work for some shorter buyers, it works for everyone who stands 60 inches or taller. This usability translates into a toilet that will work for 90 to 95 percent of buyers.