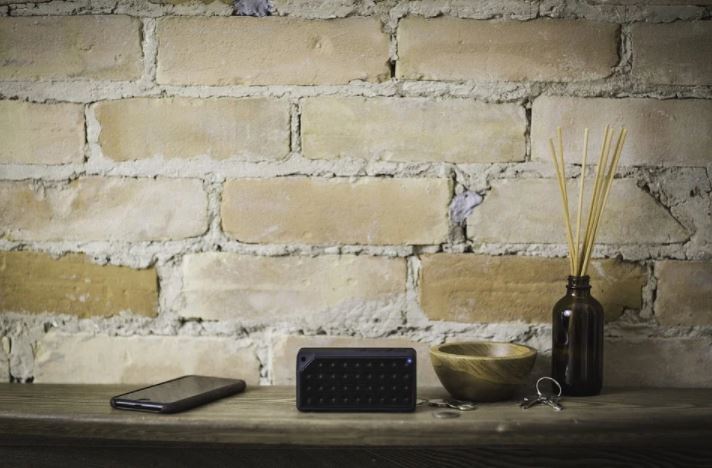 As you prepare to move house, there is no doubt you've got a bunch of things swirling around in your head that you need to get done, prepare, and organise before the big move date. Moving house is an exciting time, especially if that move is taking you to a new city or town. This adds an extra layer of excitement and anticipation, along with the stress of course.
So, as you look after all the basics with the move, another thing you'll want to consider is the everyday electronic gadgets that you rely on. Moving house provides you with the perfect opportunity to upgrade or purchase for the first time a variety of items that can make life smoother, more functional, and provide you with entertainment. But what gadgets are necessary when you get into your new house? Here's a look at the top electronic gadgets you'll want to prioritise when it comes to replacing your current model or buying one for the first time.
Upgrade Your Mobile Phone
When you think about the electronic device that you get the most use out of and that you rely on the most, your mobile phone is likely to top of the list. Not only does it allow you to communicate with friends and family, but it may be necessary for you in terms of work. For those who work remotely, your mobile phone is often the critical link to the office and your co-workers. This is exactly why it's important to keep your mobile phone current, up-to-date, and compatible with all of today's top tech tools and software. It's also why upgrading your mobile phone should probably be top of the list of priorities when moving house.
If you're going to be purchasing a new mobile phone, this is also a great time to look into cheap SIM-only deals. Lebara offers some of the most affordable SIM-only plans on the market in the UK, touting its much-loved 30-day rolling plans. What this means is that you have total freedom and flexibility to cancel or change your plan at any time. You will never get a surprisingly high total on your bill thanks to the fact that there is an out bundle capped to zero. It uses the Vodafone network, you don't need a credit check, and the data can even be tethered. This is a great way to ensure you've got not just a fabulous new phone with all the latest features, but that you are also using a reliable phone network.
As for what devices you can look into, there are a few trending models in the UK for 2021 which include:
Google Pixel 4a

Samsung Galaxy S21/S21 Plus

Samsung Galaxy Note 20 Ultra

Nokia 1.3

Xiaomi Redmi Note 9T

Apple iPhone 12

iPhone SE
In looking for that perfect phone, you'll want to consider the display size and quality, SIM-free usage, budget, the amount of storage, details on the camera, security features, and how user-friendly it is.
Get a Better At-Home Entertainment System with a New Television
If you've been making do with an older television, or a smaller model that doesn't exactly give you that same at-home movie theatre experience now is the time to upgrade. It saves you from having to pack and transport your current television, as you can have a new one delivered straight to the new house once you are in.
Purchasing a television is one of those processes that can tend to be a bit overwhelming and confusing, as there is just so much variety out there. How do you ensure you get the best one for your needs? There are a number of criteria/factors that you can consider during the shopping process that can help you to narrow down the selection.
Where will you be putting it in the new house? What is the size of the room? How close will the furniture be to the television? These questions are important when determining what size television to purchase. Although those large screen televisions can be tempting, they may not be ideal for where you plan on placing it.
The debate between 4K and 8K is heating up and can leave consumers questioning what model to choose. It doesn't seem that long ago that 4K was considered cutting-edge, and the model of choice, but with 8K being readily available now, is it the better option? Much of this will likely come down to your budget as the newer 8K models are more money. But for that money, you're also going to get a much better-quality picture, and even the performance seems to be enhanced. You may want to think in terms of how long you plan on keeping the television.
Another factor to consider is whether or not it's a smart TV. In general, it seems like the majority of televisions out there today are smart TVs, so you shouldn't have any issues finding a variety in different sizes and price points. Keep in mind that the quality of the smart features can differ, with the high-end models often offering superior performance.
Then there is the sound. If you plan on connecting the TV to a surround sound system, or even a soundbar, this may not matter as much. You'll be enhancing whatever the factory standards are when you add your own external speaker system.
Elevate Your Music Enjoyment with Bluetooth Speakers
Speaking of sound, that brings us to the final electronic gadget that you may want to purchase, or at least upgrade when you move house. If you have an appreciation for music and love being able to listen to it at home, you may want to think about how you plan on listening to it in the new house. Bluetooth speakers are one of the best sound investments you can make. The fact that so many are portable means they offer total flexibility, so you can listen to your music anywhere in the house.
What's really astonishing about these speakers is how sleek, small, and modern looking they are, yet the sound quality they pump out is full, sharp, and absolutely exceptional. What this means is that you can't judge the speaker quality on the size of the unit.
A few things to ask yourself when shopping for a portable Bluetooth speaker include:
Does it feature a voice assistant?

Is it waterproof?

What is the power capability?

Does it have a tweeter?

How long does the charge last?

How fast does it charge?

Can it also charge your mobile phone?

What is the sound quality like?
You'll also want to look at the pairing capabilities, the weight of the unit (you may want something extremely compact and lightweight) and the budget, of course.
You'll quickly discover there is a huge selection of this style of portable speakers, so take your time researching them in order to make an informed purchase decision.
By upgrading or purchasing each of these tech items for your new home, you'll be making it all the more comfortable and more high-tech. These are the kinds of items that get used on a daily basis and likely sit high on the priority list.
Ref number: THSI-2330