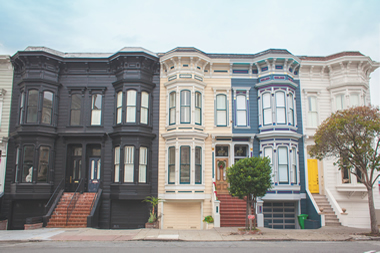 Finding a new property to rent can be tough.  You may not know the area you're moving to or there may be a high demand for quality property in that location.  Or, you may be struggling to find suitable rental property in your area.
However, there are simple ways to find good quality rental property.  Our guide looks at three places to begin your search.
Online
More and more people are using the internet to find property to buy and to rent.  There are now lots of sites which host a list of rental properties in your area.
Sites such as TheHouseShop.com offer a great place to search for rental property from the comfort of your own home.  This is particularly useful if you are relocating from one part of the country to another.
A local lettings agent
If you prefer to deal with someone face to face, you could try searching for a rental property through a local lettings agent.  Lettings agents are often based on the High Street and have a choice of local properties to rent.
You may find that you pay a little more to rent your property through a lettings agent as the landlord will have monthly fees to pay for the agent to manage the property.  However, they often have a wide range of properties to choose from and can help you with local knowledge about the area.
A local newspaper
Most regional and local newspapers have a weekly or daily pullout containing properties to buy and rent.  As well as adverts placed by local lettings agents, newspapers also tend to have a wide selection of private rental properties offered directly by the landlords.
A local newspaper can be a great place to see a wide range of different types of rental home across your location and to compare rents.