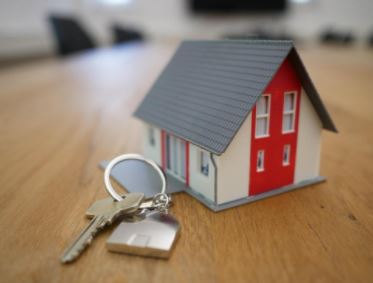 Whether you've purchased a property specifically with the intention of renting it out, or you're just getting involved with the latest growth in demand for things like Airbnb, it's important to have a strategy. Do you have a place for how you're going to make your home attractive to renters? Can you see areas of your home that need improvement? Or are you struggling to figure out what it's going to take to bring people to your door? The good news is that renting your property out to potential short-stay guests or long-stay residents doesn't have to be as complicated as it seems. There are various ways that you can improve your chances of success with these simple, quick tips. 
Keep the Décor Fresh
One of the best ways to attract people to a rental property is to upload plenty of fresh, attractive pictures to the site you're going to be listing your home on. If your property looks outdated, then it's going to be tough to find a customer. With that in mind, consider looking into a personal loan from a private lender. You can get matched with options fast, then borrow just enough money to update any outdated furniture, give your home a fresh lick of paint and more. Remember, when you're updating the décor, try to choose colours and décor schemes that have the potential to be timeless. Using white walls and simple colours makes it easier to mix and match with new accessories in the future. 
With a classic base, you can also infuse fun elements that make your home stand out from the rest. A bold colour on a single wall in the bedroom or exotic prints and versatile textures make a big impact. As you select different pieces to highlight your house's best assets, ask yourself if this makes you want to hunker down and get cosy. The key is not to make a home that looks like a boring and dull showroom but rather create an atmosphere that instantly invites people to come in and want to unwind. They'll be in by its striking visuals, but they'll want to stay for the comfort and added sense of luxury that a well-decorated space provides.
Get the Amenities Right
Decorating your home is one of the most affordable ways to attract initial interest from renters, but you're also going to need to ensure that the right amenities are in place. For instance, is there a bathroom that's easy for your renters to access, and does it have all the reliable plumbing and fixtures that your renters might be looking for? Could it be a good idea to upgrade your home with some more conveniences, like a built-in dishwasher in the kitchen so that your residents can spend less time on exhausting household chores? Again, you can borrow a little extra money to update your utilities and appeal to a wider selection of potential renters. 
Charge the Right Price
Finally, make sure that you're charging a competitive price, or you'll just end up scaring potential renters away. You can use a rental property calculator online to help you forecast the potential returns from renting your property out. Knowing how to quickly forecast potential returns on your investment should make it easier to choose the pricing that makes you a profit while keeping possible customers interested. Don't forget to do competitor research too. Find out what other people in your area are renting their property for, and see whether you can match that deal. If your home is going to be more expensive, then you'll need a way of proving that it's worth the extra expense. Maybe you have better parking to offer, or two bathrooms instead of one?
Adding some amenities can help you justify a higher price point, and luxury touches might make your home feel more like a staycation getaway than just another place to crash at the end of the day. Consider the profit you want to turn in and what changes would need to be made to justify that cost. If you're solely focused on covering the cost of your rent/mortgage, then some basic updates like fresh sheets, new towels and touch-ups will do just fine.
Ref number: THSI-2242