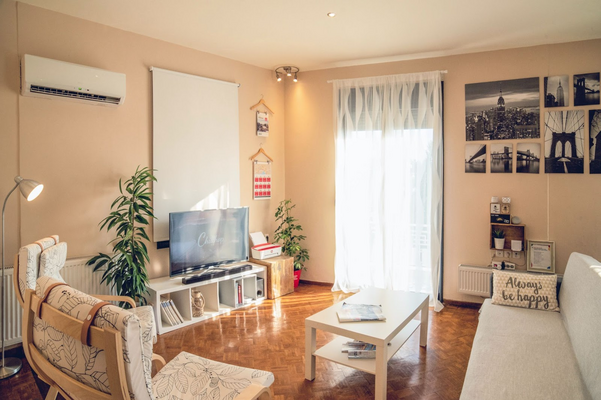 You have space to spare, and you're looking forward to hosting travellers from around the world while making a little extra income. Creating your Airbnb Listing is the first step toward success. Use these tips to create a winning listing. After that, your positive reviews will do the rest!
1. It's Not Just Your Place: It's You
You may want to be a little more professional in your profile image than the average Airbnb user. While fun holiday snaps suit travellers, hosts need a more formal profile image. That's why you'll see that many hosts use an online background remover to place their pictures against neutral, professional-looking backgrounds. Take a leaf out of their book. Before you even start working on presenting your property, make sure you give yourself as the host well.
Choose a well-lit head and shoulders photo of you (natural light is best) in which you are looking directly at the camera, and project a welcoming image with a friendly smile. You can use the background you choose and the clothes you wear to reflect the ambience of the setting you have to offer.
2. Get Great Pictures of Your Space
Some hosts feature images taken by professional photographers. Given the resolution, most images will be viewed; you might do better for yourself. Ever noticed those images in which space is deliberately stretched using camera lenses? Your guests will be disappointed if they don't. Presenting your AirBnB as honestly as possible may mean taking the shots yourself.
A few simple tips will help you. Always ensure that everything is neat, tidy, and clutter-free. If you want to do a little "staging," for example, placing a glass of wine on a patio table, keep it to a minimum. People viewing your images just want to know what kind of space and setting you're offering, and almost anything else is nothing but a distraction. They may even feel less comfortable about your BnB if you allow too many personal-looking items to appear in the shot. Try to show them what it would be like on check-in day instead of letting the space look as if it's currently being occupied. If you include props like surfboards or bicycles to hint at possible activities in your area, be willing to offer them for your guest's use.
Ensure good lighting. Daytime is good, and you can turn all the interior lights on to brighten things up even more. Shoot from room corners to get more of your rooms' contents in the shot, and be sure to include a few images showing the setting: a street view will be helpful, and if you have gardens, a shot across them to the entranceway.
3. Don't Try to Sell Yourself as What You're Not
Your guests will review their experience staying with you, so it's best to be realistic about what you can offer. While some people are hard to please, even though you've done everything in your power to tell them what to expect, you can be sure that nobody likes being led to expect something you can't provide. So, if you are offering a luxury experience, feel free to showcase it – but if all you have is a cute garden cottage, don't try to sell it as anything else.
You can include some written details to clarify what kind of space you're offering, but be aware that some guests don't read descriptions and will rely on the photographs alone. They are the most important sales tool for your Airbnb, so present it at its best, but don't create false impressions that will earn you bad reviews.
Attract the Right Kind of People
While you'll surely put your best foot forward, your guests will be the ultimate judges of your Airbnb. While some of the listings you'll see may look intimidating, remember that the platform caters for all kinds of people, preferences, and budgets. Some people prefer a homey, affordable guest cottage to a designer suite.
Your listing will be designed to attract people who will love your space; if that means targeting budget travellers over high-flyers, that's what you'll do. Whether you're offering a sleeper couch in your lounge or your guests have a dwelling all to themselves, your Airbnb will be perfect for some people and less for others. Aim to attract the former, even if that occasionally understates the attractions you can offer.
A winning AirBnB listing is realistically presented, clean, and run by a host that puts their guests first. Stick to this recipe, and you may have a winner!
Ref: 3058.26775 | 3220.27969