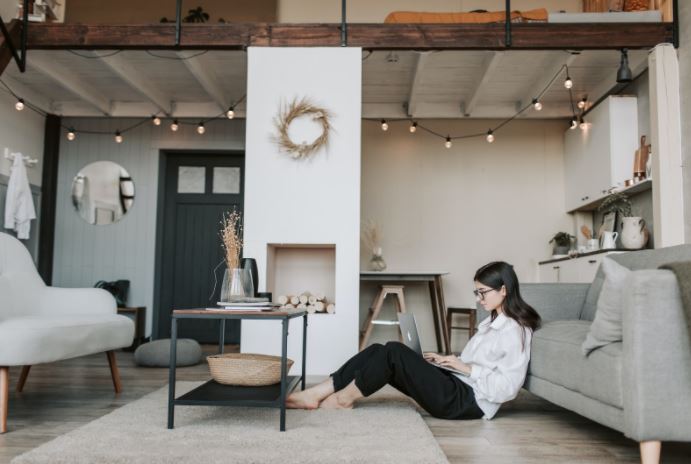 Moving out of home for the first time can be a daunting experience, particularly if it corresponds with the beginning of your life at university. Some people may decide that staying at home is the right decision for them, particularly if they've chosen a uni that they can easily commute to. For those who've decided to relocate for university or who simply want to move out, one thing that will be important to look into is your insurance options, particularly if you don't plan on staying in university-provided accommodation. Apart from that, these are the things you should consider when choosing accommodation.
Location
One of the most important factors to consider is the location of your accommodation, for a number of reasons. You'll want to consider how close you live to places that you will need to regularly visit – your university of course, but also shops, nightlife, places to eat, a doctor's office and possibly your workplace. Many people might be happy to pass up a convenient location in order to find a lower price or a place with more space, but they might not end up being pleased about the daily travel time. You'll need to consider the kind of lifestyle you want – do you want to be able to walk to campus or will you need a car? If you can't rely on public transport (another thing that you might want to check), you'll also need to factor in the costs of keeping a car – like maintenance, insurance, petrol and parking. You may even need to look into applying and paying for a regular parking space.
You might also want to consider the safety of the neighbourhood that you're looking at moving into. Most student accommodation halls will be fairly safe, but if you're looking at private accommodation this might be an important factor. Is there enough street light for you to walk home at night? How busy are the streets? What kind of businesses are around? Along this same vein, observe how close you are to the main road or a party location and if there will be a lot of noise when you're trying to sleep or study at night. 
Facilities
The number and quality of facilities provided at your chosen student accommodation will be very important to your experience of living there and also to the cost. The first thing you will want to check out is how strong the internet connection is and whether it will be enough for you to guarantee that you can participate in video calls when necessary and submit your assignments on time. This is essential if you are living in a house with a number of other students, as it's likely that you'll all be trying to use the internet at the same time, for long periods of time.
The next thing to consider is what kind of facilities are provided and especially what services and utilities are included in the price. It's easy to be fooled by an apartment that advertises a lower price, but more often than not these will not have utilities included – things like gas, water, electricity and internet. Some student accommodations or serviced apartments also include catering packages for lunch and dinner.  In terms of facilities, you'll want to survey the communal facilities that are on offer. This includes social and lifestyle areas like common rooms, pools, gyms and libraries; as well as functional facilities like laundry rooms. The communal facilities will provide you with the opportunity to make new friends and make the most of your time at university, and these areas may actually end up being the places where you spend the most time. Communal areas and social spaces are integral to health and wellbeing, particularly during highly stressful periods of intense study. As well as checking on these, you will want to ensure that functional spaces are as well maintained as possible – especially if you're sharing a bathroom.
Another thing that you'll need to check is what furnishings and appliances are already provided. In most private accommodation, you will need to source and buy a lot of this yourself which will increase your immediate costs. However, in some places they will already have things like toasters, kettles and ironing boards ready for you to use; and even if they don't you can arrange with your roommates who is going to bring each of these things so that you don't end up spending money on more than you need.
Security
Security comes in many forms, and it doesn't just mean locking your door at night. One thing to make sure you do when you're signing a contract for a room or apartment is to actually read the contract. Sometimes there will be clauses in there referring to how long you are locked into living there, what you will have to do if you leave and who is liable for any missed payments. You want to make sure you are signing with a trusted and experienced organisation so that if anything goes wrong you know you are in good hands. Of course, you should also double-check the security features of the apartment – are the locks all secure? Who else has a key? Do all the windows have curtains on them? If you can, you should also familiarise yourself with the staff and make sure you feel comfortable around them.
Ref number: THSI-2248