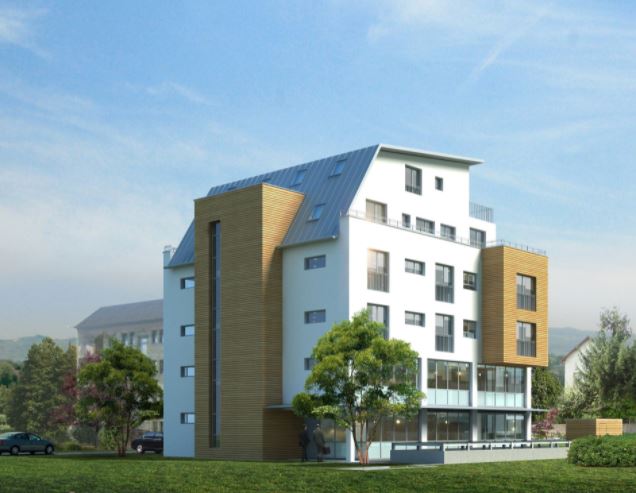 Real estate, particularly right now, is fast-paced and high-stressing. Houses can sit on the market for less than a few hours in some parts of the country before being purchased. Realtors and homebuyers are always competing for their homes or an investment opportunity. And that's just for residential housing. The value of commercial properties is soaring, and many cities across the country are experiencing enormous growth. This can be hard to gain a competitive advantage in such a fast-paced industry. Any new marketing tool that allows you to reach out to clients more effectively, whether it's for residential property sales, commercial real estate, or home remodelling, will give you an advantage over your competitors and help you succeed in the marketplace. This is where 3D architectural rendering services come in. One of the best ways to display real estate property is through 3D architectural visualization services. This will give your clients something they can see and understand better.
5 Benefits of 
3D Architectural Visualization Services
for Real Estate
    Clients are drawn to 3D renderings: Certain shapes and lines are more appealing to the human brain than others. With a flat 2D image, you can't test people's reactions. They won't be able to see the design's depth and dimensions.3D architectural visualization services can help with this. You can present the images in their natural setting. This is more appealing to clients than a flat blueprint. It's crucial to draw clients to your designs rather than simply showing them what an architect requires.
    Produce Accurate Presentations: Another advantage of 3D architectural visualization services is the potential to provide extremely accurate sketches and presentations. A sketch is good, and a line drawing showing dimension is very helpful for making sure the dimensions are clear and appreciated when producing a presentation or a concept, but neither is as precise or as presentable as a 3D rendered design. When it comes to showing the design to customers, this becomes a challenge. They may not be able to see the whole picture. They cannot comprehend any of the nuances of a dynamic 2D blueprint. You can avoid these issues by using 3D architectural visualization services.
    It enables you to repair problems early: You need to focus on more than just the updates the clients are requesting. There could be other issues that you can identify before the project is started. You will see if there's a problem with structural integrity or consistency when using 3D architectural visualization services. You will use research audiences to see whether there is a shortage of room or if the concept is unappealing. You'll be able to see at the remainder of the layout to see whether there's a load-bearing wall or if there's a bathroom on the other side of the wall that needs piping connected to it once you've added that to the model for example. You'll be able to identify all of these issues before the start of construction. The corporation would save both time and money as a result of this. Making big architectural improvements when jobs are still on the job is the worst scenario.
    You will make actual changes to the design: It takes a long time to create precise presentations. And after you've shown the design to a customer, they can request changes. The issue is that editing a two-dimensional blueprint is neither fast nor easy. If you discover a flaw in the plan, you'll waste too much time re-drawing certain designs to incorporate the latest ideas. The approach is to use 3D architectural modelling services. Using software like Revit, designers can create improvements on the fly. These adjustments are made on the go. This provides a fast report to the customer which allows them to see if the finished product will appear in real life.
    3D architectural visualization services are Budget-Friendly: It can cost a lot to make changes to a design. You're paying for not just the modifications, but also the time and labour used to make them. It takes money to make all those corrections on a 2D blueprint. The use of 3D architecture visualization services simplifies the entire project for the artist and helps them to make improvements quickly. As a result, there will be less money spending on modifications. The money saved will be used for more important things like promotions.
Ref number: THSI-2314