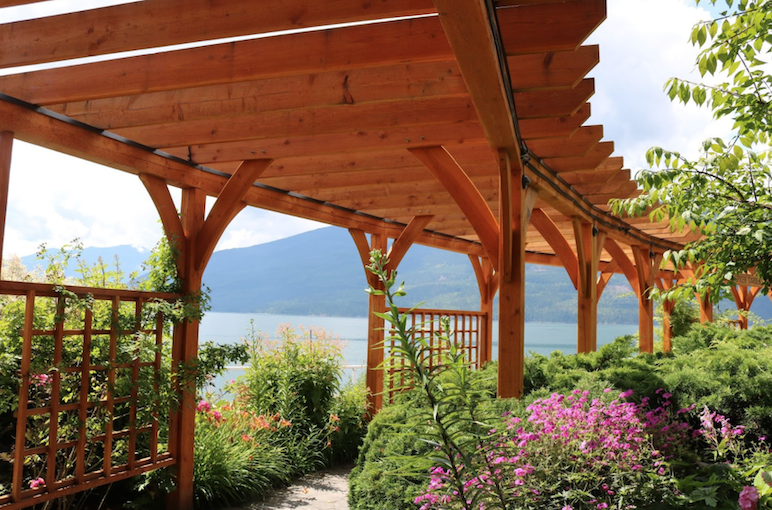 Outdoor spaces play a big part in making a house feel more like home. A well-designed patio can improve both the aesthetic and feel of a home. It doesn't matter whether you have just a tiny backyard or lots of space behind the house; a good patio design will work magic on your space. Even a small area can become an outdoor retreat with the proper planning, surface materials, and furniture organization. 
After 2020, people value front yards and outdoor space now more than ever. By investing in your front yard space with a fresh design, you will add value to your property. If you plan on selling your house in the future, adding a front patio will likely get you higher offers from prospective buyers. Here are some front patio design ideas that will improve the outlook of your home:
Paving blocks
If you are looking for a patio design that will create an excellent first impression, then pavers are the material to use for your patio surface. Although paving blocks are a little on the expensive side, it goes without saying that they are worth it. There are different types of paving blocks to choose from:
Clay bricks

Travertine

Rubber

Cobblestone
Clay bricks have a classy vintage feel to them that will turn your ordinary front patio to look like a scene out of an old movie. There are various brick colors and arrangement patterns to choose from to best suit the design of your house.
Gravel Patios
If you are looking for an inexpensive yet efficient design for your front patio, a gravel surface fits the description just right. Gravel is cheap to install; in fact, you can DIY a gravel patio without prior experience. Although it's a bit rough to the touch, a gravel patio can make for a great outdoor space. Gravel has excellent drainage, and you also won't have to worry about weeding your patio since gravel doesn't allow anything to grow. This design can give your front patio a significant facelift on a budget if combined with pot planters and outdoor seats.
Organic stone patio
You can never go wrong with a natural stone look. Flagstone is a lovely stone that can give your patio area a simple yet classy look. Although a bit costly to install, flagstone is very durable and will last for a very long time. Flagstone changes color as it ages, becoming more beautiful with time. This means your patio will grow prettier with time. Flagstone has uneven edges, which can make it pretty easy and quick to install too.
If you already have several flat stones around your house and front yard, there's a chance that you can use some of those too. Before spending money on stones, browse your property for any outlying stones that could fit the style and design that you envision.
Concrete patios
Another affordable yet beautiful patio design is the use of concrete. This material is easy to work with and requires minimal maintenance. If you're going for a flat and uniform look for an outdoor chilling spot, concrete is the best material to use due to its versatility. You can pour it into any design or shape, and it will blend perfectly with its environment.
As you get this renovation project completed, you must make sure that the concrete is relatively flat. If the concrete is uneven, there's a chance that rainwater could pool on top of the concrete, damaging it over time. Additionally, there should be some kind of drainage system depending on the size of the concrete patio. Instead of waiting for the first rainfall, you can spray the concrete with a hose to see if any water pool on the surface.
Conclusion
Front patios can make a statement when it comes to how people view your house. They are an excellent space for hosting visitors and relatives too. You will want to make them as comfortable as possible. There is a myriad of designs to choose from to spruce up your front patio. It is also important to note that different designs work best for different areas, making sure you research well and find the best design that matches your environment.
Ref number: THSI-2338