Renting can sometimes make it difficult to personalize your home. Landlords rarely allow permanent changes to their properties, meaning you have limited renovation options.
While drilling into the walls and restructuring the layout may be off the table, there are various ways you can customize your rental property and make it feel more true to your style. Here are four of the best DIY projects for renters.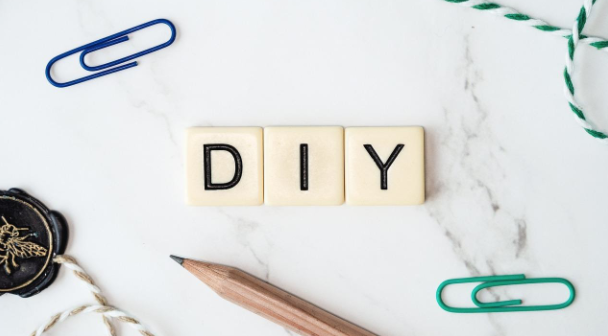 Build a New Bookshelf
One way to make a space your own is by bringing in some DIY furnishings. For example, if you have limited space for books and decorations, you could try building a bookshelf. It will add to your storage space, and the personal touch from your craftsmanship will help make your rental feel more like home. 
The main supplies you'll need to build a bookshelf are:
a table saw

a hammer

a tape measure

clamps

nails

glue

sandpaper

wood

varnish

paint

wood filler

a drill and appropriate drill bits
You may be able to find many of these items around your house. However, it's best to check out a well-rounded review of the best table saws if you don't have one yet, to make sure you're choosing the best option for your project. 
2. Create a Canopy for Your Bed
A DIY canopy for your bed is a great way to spruce up your bedroom. Canopies improve the overall feel of the room by adding some flair and personality. They are also very beneficial if you have old blinds or curtains that you can't replace, as they help block out light in the early mornings. Buying a canopy can be very expensive, but it is relatively simple to make your own out of budget-friendly supplies. 
The supplies you'll need to create a bedroom canopy are:
a hula hoop

fabric scissors

your chosen canopy fabric

pins

a basic sewing kit

a pencil

string lights (optional)
Creating a canopy is one of the simplest DIY options for making your living space feel cosier. The difference some fabric and a hula hoop can make is undeniable. 
3. Build a Birdhouse
Building a birdhouse is a fun way to bring some nature to your living space. It's a simple beginner's woodworking project that can produce beautiful results. If you have some outside space and want to connect more with nature, a birdhouse could be an excellent option for you. It's especially beneficial if you crave animal interaction but cannot have pets under your rental agreement.
The main supplies you'll need to build a birdhouse are:
a saw

screws

wood

a power drill and appropriate drill bits

decorating supplies
This project shouldn't take up a lot of your time but will have a massive payoff. Not only are you adding something fun to your home, but you are also creating a brand new home for a whole family of birds! 
4. Start a Mini Garden on Your Windowsill 
If you lack outdoor space but still want to do some gardening, you can start a mini garden hanging outside your windowsill. This way, it doesn't take up space in your home but allows you to embrace your green thumb. Whether you want to grow fresh vegetables and herbs for cooking or some beautiful flowers for an improved aesthetic, a windowsill garden is an excellent idea for your rental space. 
The supplies you'll need to create a windowsill garden are:
container/box/pots suited to your windowsill

seeds of your desired plants

water

plant food

soil
A windowsill garden is a great way to invite the beauty of the outdoors into your home and provides a fun ongoing hobby for your free time.
Spruce Up Your Rental Property Today
The best way to make your rental house feel more like a home is to add personal touches, so get your toolkit out and start creating!
Ref number: THSI-2440