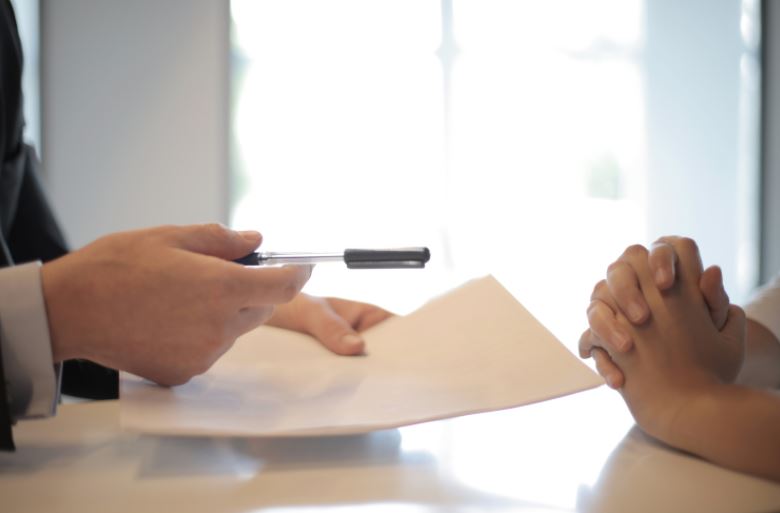 When you read about Singapore's high homeownership rate and the government's initiatives in ensuring affordable housing for all citizens, it is easy to get the impression that buying a home in the country is effortless. As if all you need to do is visit showrooms, meet property agents, secure a loan, and you are a proud homeowner in no time. 
However, the reality of homeownership is much more complicated. That is especially true if you are a first time home buyer trying to figure out the financing part of purchasing a residential property. 
Should you apply for an HDB loan or a bank loan? Are they the same? Which one is more advantageous? You've probably asked yourself these questions as you searched for the right home loan. To lessen the confusion and to help guide you in the selection process, you may want to consider the following factors:
Eligibility Criteria
Before you start getting excited about the many home loan options available, it is best to check the eligibility criteria first so that you can immediately eliminate options that you cannot take advantage of. For an HDB loan, you need to be a Singapore citizen with a maximum gross household income of SGD 14,000. If you are single, the income limit is at SGD 7,000. For extended families, the income ceiling is pegged at SGD 21,000.
If you do not meet the HDB eligibility criteria, you can look at bank loans. Although eligibility requirements vary depending on the bank, all financing institutions will consider your age, annual income, and credit score before they approve your loan. Banks will also carry out a background check on your financial situation to ensure that you can meet your payment obligations. 
Interest Rate
The interest rate is another essential factor that you need to think about when selecting a home loan. With HDB loans, the interest rate is fixed at 0.10 per cent above the prevailing CPF Ordinary Account (OA) interest rate, which is 2.6 per cent per annum. 
The interest rates of bank loans, on the other hand, differ depending on the type of home loan package you'll choose. Nevertheless, the interest is usually lower than 2.6 per cent, which could lead to significant savings, especially if you are borrowing a large sum. 
Please note that besides favouring low-interest rates, you should also check whether the rate is fixed or floating. Fixed-rate loans mean that the interest rate will stay the same during a set period, while floating-rate loans are more volatile since the interest rate is linked to benchmark rates, such as Singapore Interbank Offered Rate (SIBOR) and the Swap Offer Rate (SOR).
While floating rate loans may offer lower interest rates at the beginning of the loan term, the rates may increase at any time. When you opt for a fixed-rate loan, you will know the exact amount you should pay every month until you pay your loan in full. 
Loan Amount
The maximum home loan you can get depends on the loan-to-value (LTV) ratio of your financier, your total debt servicing ratio (TDSR), and your mortgage servicing ratio (MSR). The LTV ratio refers to the amount you can borrow to finance your future home. For an HDB loan, you can borrow up to 90 per cent of the purchase price of the property you are eyeing, while you can receive up to 75 per cent of the amount when you choose a bank loan.
Note that the 90 per cent and 75 per cent are not guaranteed. When you apply for a loan, the HDB or bank will still look at your TDSR, which is the part of your income that goes toward paying all your debts. Your TDSR and home loan should not exceed 60 per cent of your gross monthly income.
If you plan to purchase an HDB flat or an executive condominium, the maximum loan amount you can secure will also depend on MSR, which is the portion of your gross monthly income allotted for repayments of home loans. Your MSR cannot be more than 30 per cent of your income.
As a prospective homeowner, you might turn to the internet to discover answers for questions like "how much can I borrow for home loan Singapore," and rightly so. It is important to know exactly how much you can afford out of pocket and how much can be covered by a loan when you're buying a home. For more in-depth guidance, however, it is advisable to rely on reputable sources of information, like the official websites of MoneySense and the Monetary Authority of Singapore. 
Loan Term 
It is also vital to know the loan term, or the length of time you are given to pay off your home loan, usually 10 to 35 years, and how much you need to repay every month. The repayment period depends on how much money you borrowed, the down payment you make, and your age. 
Banks usually set the maximum loan term up to the age of 65. For instance, if you are 55 years old, you will most likely be given a loan term of up to 10 years only. Although a longer loan term means smaller and more manageable monthly repayments, you will end up paying a higher amount of interest as a whole. Weigh the pros and cons of longer or shorter loan terms according to your financial capacity. 
The items above are some of the crucial factors that you need to consider when choosing a home loan that will fund your future abode in Singapore. Take the time to contemplate on each one so you can find the most suitable financing that addresses your requirements. Ultimately, make sure that you are well-informed on the specifics of the loan you are eyeing before making any major financial commitment.
Ref number: THSI-2164