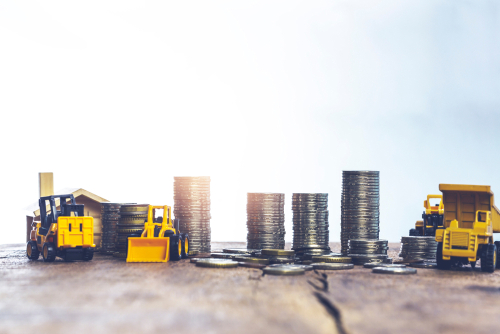 Whether you're expanding or growing your business capabilities or you have upcoming contracts that will require some machinery, acquiring heavy equipment will surely give your company the advantage it needs.
However, before you purchase heavy equipment, you should first consider the type of equipment you need to support your company's expertise. For example, a home renovation contractor will need mini excavators and multi-terrain loaders.
So, if you're thinking of investing in heavy machinery, here are some pieces of heavy equipment worthy of your money:
1. Mini excavators
Compact and small, these machines have the same capabilities as their larger counterparts. Mini excavators excel at close-quarter digging operations and are widely used in the construction industry. If your business involves earthwork, you should consider investing your money in one of these machines. Here are some of the benefits of investing in a mini excavator:
Less noise – Compact excavators equipped with aftermarket rubber tracks produce less noise than full-size excavators. This can be very beneficial when working with home renovations where noise complaints are a common problem.

Lower fuel consumption – This type of excavator consumes less fuel. Additionally, you can also tow mini excavators using smaller trucks.

Versatility – Mini excavators can use attachments such as thumbs, breakers, and augers to accomplish a wide variety of tasks.

Maneuverability – These types of excavators usually include features such as reduced tail swing, offset digging, and 360-degree turning, allowing them to work efficiently in tight spaces.

Less damaging – Mini excavators with rubber tracks can go over pavements without damaging them.

Easy to use – Most heavy equipment operators can quickly learn its user-friendly controls.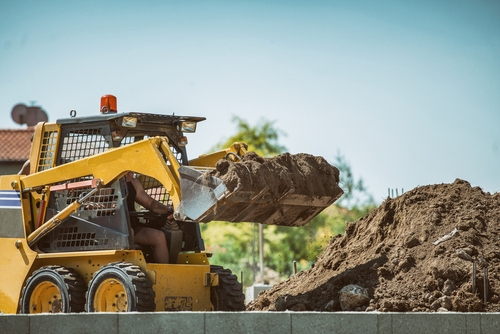 2. Multi-terrain loaders
Multi-terrain loaders, either wheeled or tracked, are commonly used in landscaping projects and commercial construction sites. These machines are used in various applications, such as digging and moving earth. They are versatile and durable and can withstand hours of rough work. Here are some of the benefits of investing in a multi-terrain loader:
Carry and load productivity – Multi-terrain loaders offer good lifting capabilities with short turning radius and fast cycle times. Some models may also feature traction control to enable its operators to be more efficient in various applications such as grading and digging.

Versatility – This type of loaders is capable of using loader-specific attachments. Buckets and pallet forks are easily interchanged by the use of quick couplers. Additionally, some quick coupling systems are designed to minimize greasing, requiring fewer replacement parts and less maintenance.
3. Dump trucks
Dump trucks are some of the most versatile all-terrain vehicles. These trucks are commonly used to remove materials and debris from construction sites and are also widely used to bring in construction materials such as soil and gravel. Generally, dump trucks are very useful in both the mining and construction industries. Additionally, it can also be equipped with a variety of advanced features. Here are some of the benefits of investing in a dump truck:
Various sizes – Nowadays, trucks are widely available in various sizes. Large trucks are more commonly used in the construction and mining industry, whereas the smaller-sized trucks are used in transporting materials and small scale mining. There are also trucks specifically designed for carrying heavy loads.

Efficiency – Without the use of a dump truck, the starting and completion stages of a construction project can be rather difficult. These trucks can be utilized to efficiently transport construction-related materials such as concrete, gravel, sand, and steel pipes.

Power – While other vehicles cannot operate efficiently when loaded with heavy materials, dump trucks are designed specifically to work in harsh working conditions. Features such as "power takeoff" provide dump trucks with significant power to lift heavy loads with its lifting mechanism.
4. Telehandlers
There are many types of heavy equipment that can be used to lift construction or any other materials, and one of them is a telehandler. They are equipped with telescopic booms, enabling them to reach upward and forward, along with a variety of attachments such as lifting jibs, pallet forks, and buckets. Generally, telehandlers are cost-effective alternatives to the common crane. Here are some of the benefits of investing in a telehandler:
Versatility – Equipped with the right attachments, a telehandler can perform a wide range of tasks in various conditions, such as supply placement, material handling, personnel lifting, and snow removal.

Maneuverability – Telehandlers, with its compact and small body, are commonly used for a variety of jobs in tight spaces. Some types of telehandlers even include features such as 360-degree turn capabilities and continuously rotating turret.
Closing thoughts
When purchasing pieces of heavy equipment, make sure to do your research first. Check the machinery maintenance needs, availability of spare parts, and repair shops if ever your equipment needs repairs. Additionally, training your operators in the use of particular machinery can improve their productivity and lessen the need for premature maintenance.