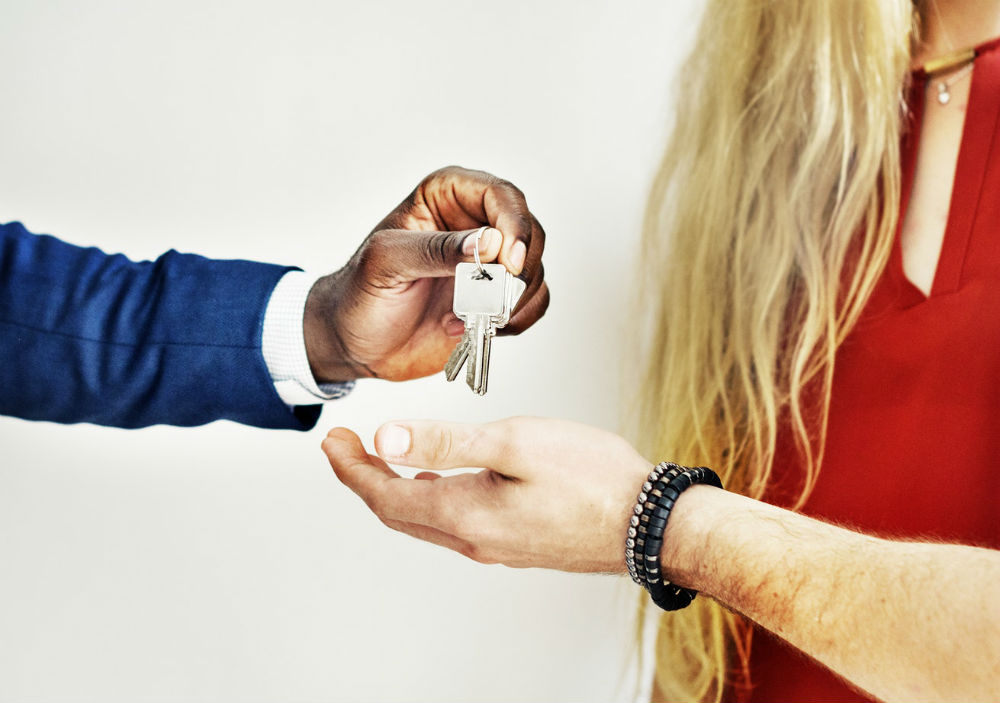 Buying your own home can be one of the most exciting and stressful experiences, especially if you're a first time buyer. Planning and preparation is key – but where do you even start? Well, we're here to help you take the right first steps.
Take a look at the questions below and use them as a guide to inform your decision making. Get them right and you'll be poised for getting onto the first rung of the property ladder with a home that's right for your needs. Get them wrong and you could be wasting precious time and effort looking in the wrong direction.
What should you be looking for in your first home?
When you start house hunting, your search will revolve around three key factors: the location, the price and the property itself. Before you get carried away looking at potential homes that may not be suitable, it's a good idea to sit down and draw up your priorities and areas of flexibility in each of the areas below. Write down your 'must haves' and your 'nice to haves' in terms of:
Affordability What is your absolute upper price limit? It helps to have a mortgage in principle arranged beforehand so you know how much you can afford.
Size Number of bedrooms required. Number of bathrooms, especially if you are planning to house share or rent out rooms. Outdoor space such as a patio, garden or parking.
Location What's the proximity to work, family, friends, local amenities? What about transport links? How nice/safe is the area overall and are there any planning applications in the pipeline?
Condition Can you move straight in or would you have to redecorate? Any building works required and if so, how much would you be prepared to take on?
Keep these criteria firmly in mind to help you focus on the right kind of property. However, do also bear in mind that your primary goal is not necessarily to find your forever home; it's to find a suitable home to enable you to get onto the housing ladder.
What's the best way to approach a property viewing?
Once you've made a shortlist of potentially interesting properties, it's time to arrange some viewings. Many first time buyers struggle with the process of viewing a property. Obviously, you need to be respectful when you visit someone else's home, but don't lose sight of the fact that you are there to critically assess a huge purchase decision and possibly the biggest investment you will ever make. If you're worried about having to interact with the current property owner, ask the estate agent to accompany you.
When you're at the property, take a long look at the outside of the building. What is your first impression of the roof, walls, windows and doors? Make a note of anything that looks odd to you and alert your surveyor to take a closer look when he carries out the survey inspection.
Once inside the building, it's very easy to get carried away by the current décor which may or may not be too your taste. Look past any superficial details – walls can be repainted, soft furnishings can be changed – and scrutinise the space properly including:
Light Does the property feel bright and airy or dark and dingy? Which way do the main rooms face? Do you think you could make it feel 'homely'?
Dimensions Are the rooms big enough? Will your furniture fit in the new spaces? Are there sufficient built-in storage solutions for all your possessions?
Structure Open/close windows and doors to ensure proper working. Be alert to obvious signs of damp (peeling wallpaper, musty scents, damp patches, condensation).
Utilities Check for enough power outlets, try light switches to check the wiring, test taps and WC for water pressure, get a look at the heating system, find out about broadband.
What should you do differently on a second viewing?
While seeing a favoured property 'in the flesh' will give you a pretty good indication of whether or not it might be a suitable home for you, it's never a good idea to make a purchasing decision based on a single visit.
If you're still keen having seen the property, arrange for a second viewing, ideally at a different time of day. That way, you can check things like different levels of daylight, noisy neighbours, traffic levels and parking difficulties.
A second visit will act as a sanity check and an opportunity to inspect the house or flat without being distracted by any rose tinted spectacles. If possible, go armed with a list of building related questions that the estate agent or property owner may be able to answer. Better still, take a friendly surveyor along for an extra pair of eyes, particularly if you are thinking of making refurbishments or alterations to the interior or exterior of the building.
How to proceed when you've found the perfect home?
If you are happy that the property meets your needs, the estate agents will ask you to make an offer. Once the purchase price has been agreed, you will need to instruct a conveyancing solicitor and also contact your lender to let them know that you are ready to proceed.
The final important step is to make contact with a Chartered Surveyor and choose the right kind of property survey. As a first time buyer, this can be confusing and there may be many questions you need to ask before you can ascertain which type of survey is best.
With funds stretched, it may be tempting to skip the survey, especially if you're buying a modern property or a new build that looks in good condition. However, property transactions operate on the basis of 'caveat emptor – buyer beware', meaning that it is up to you to ensure there is no problem with the building. Hidden defects or structural issues can potentially cost thousands to repair, which is why a professional property survey is an excellent idea to protect your investment, and an opportunity to renegotiate the purchase price downwards in case of major findings.