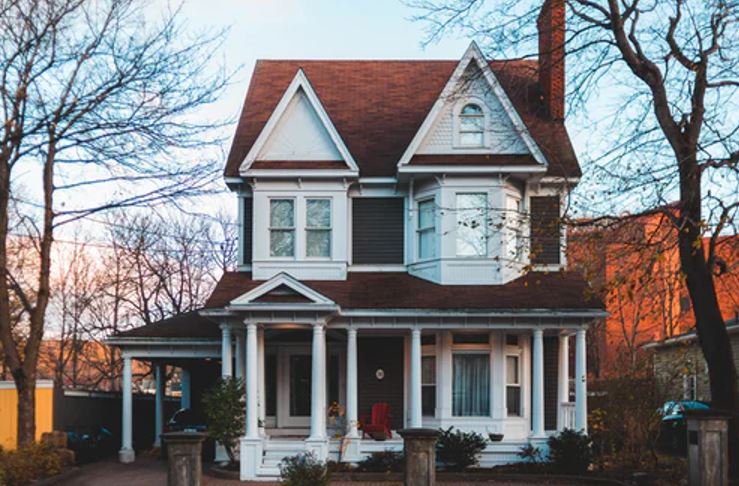 Selling a home can be an exciting opportunity. You have the opportunity to profit from your sale and move to a new, unfamiliar place.
However, selling your residence is no small feat. It's a decision that can impact your financial security for the long term.
With that in mind, here are 4 mistakes to avoid when selling your home.
1) 
 Not Considering All of Your Options
When selling their homes, a majority of homeowners will opt to use a realtor. In fact, the National Realtors Association reported that nearly 90% of sellers used a real estate agent in 2017.
A realtor will offer their connections and industry experience to simplify the selling process.
However, you don't need to use a realtor. Some homeowners opt to sell their houses themselves. This will require more research on your part, but you can save thousands in realtor fees.
Some homeowners don't want to deal with the hassle of putting their properties on the market at all. If you want to sell your residence quickly, companies like We Buy Houses Charlotte NC will purchase your property in its current condition with cash. This is an easy way to convert your home into cash if you're in a financial pinch.
However, not all homeowners will want to take this route. Some will want to take advantage of market conditions and get the best possible value for their property. It's up to you to decide which selling method to follow.
2) 
Masking Major Problems
If your property has problems like inadequate plumbing, broken air conditioning, or mould damage, it can be tempting to push them under the rug.
Once the sale occurs, these problems won't be yours anymore. Why not just let the new owner discover them on their own and deal with them accordingly?
It's not worth it to hide any major issues with your property. Any problems will come to light during the buyer's inspection part of the selling process. These discoveries can lead the buyer to look elsewhere, which will result in a lot of wasted time.
You can deal with major problems in one of three ways:
Recruit a professional to fix them

Price your property below market value to account for them

List the property at market value and offer the buyer credits to address them
If you need further reason to be upfront about major problems, a lot of states have disclosure laws in place. Some require you to disclose problems voluntarily, while others mandate you to disclose problems if a buyer asks you directly.
3) 
Not Accommodating Your Potential Buyers
If a potential buyer wants to view your home, you need to make time for them. Allow them to come to see it whenever their schedule allows. Ensure the residence is free of clutter and perform a deep cleaning before each viewing to put your home in the best light possible. Some other things you can do at a viewing to create the best environment for your potential buyers are:
Don't rush the buyer

Allow them to leave their shoes on

Set the house at an ideal temperature

Open the windows and let in natural light

Put out notes with safety precautions (like steep basement stairs)

Offer finger foods and bottles of water
4) 
Expecting the Asking Price
When you list your house at the initial price, do not expect to walk away with this exact amount. It will be hard to find a buyer who won't negotiate at all. A buyer will only close a sale if they know they tried to get the best price possible.
List your property at a price that will attract buyers but still leaves wiggle room for negotiations. To do this, you should assess what other similar properties in your area are going for.
Don't take lowball offers personally. Stand firm and negotiate, and you'll find the right buyer!
Unfortunately, there is no one formula for having a successful selling experience. If it's your first rodeo, you can avoid a lot of stress and wasted time by avoiding these 4 mistakes!
Ref number: THSI-2017