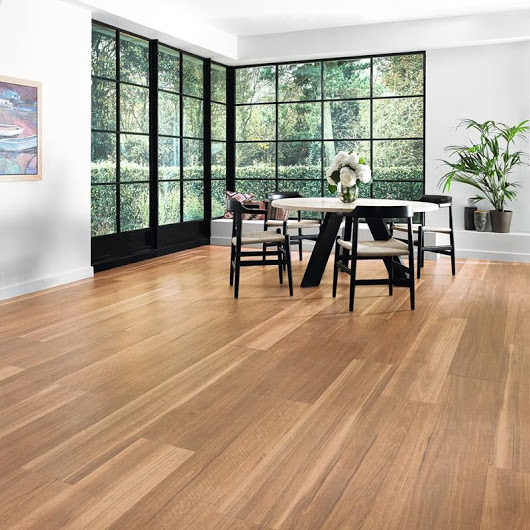 When it comes to floor coverings in Australia, we have many options to choose from. There are the regular floor coverings like carpet and tiles and then there are, the more expensive ones like real wood flooring. It really depends on your budget when it comes to choosing, but you really should be looking for something that is affordable but has very good general wear and tear. There is one flooring that has been popular for a long time in Australia and it has proven itself time and time again.
We are of course talking about vinyl flooring and when we think of this ever popular floor covering, we know that there are many options available to us. We can choose from sheets, planks and tiles that will fit any size of room or hall and not only is it easy to fit but it offers many other advantages.
Long Lasting – If you get the right person to install your vinyl flooring, then it is going to last you a very long time. They also need very little maintenance and a quick wipe with a mop and it is back to looking brand new again. It is highly recommended for those homes that have kids because it allows them to play and make a mess and then is easily cleaned up afterwards. It is very resistant to most stains and you can use almost any detergent on it to get it clean and sparkling again.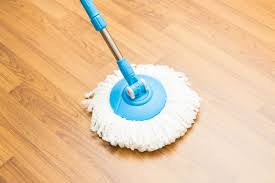 So Easy to Clean – As mentioned, this hardy material can take all kinds of abuse and can withstand a large amount of foot traffic every day. Vinyl flooring is resistant to water and it is really hard to stain it. If you look on the shelves in your local supermarket, it is unlikely that you will find a cleaner on the shelf that you can't use with your vinyl flooring. Unlike carpet, there is nowhere for germs or bugs to hide and if you have kids with allergies, it is the perfect floor covering for them.
Easy to Install and Economical – Because it comes in strips, planks and tiles, it is really easy to install and most DIY'ers are able to put it down themselves with ease. It is suggested, however, that you get a professional vinyl layer to put it down for you as that will protect your guarantee. From a money point of view, vinyl offers you all that the other floor coverings do, but at a fraction of the price. Unlike carpet, you don't have to get professional cleaners in, to get stains out and as long as you take reasonable care of it, it will last you for years.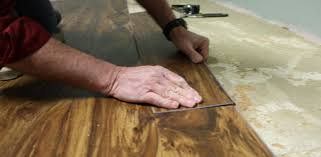 Comfort – Vinyl flooring comes with a soft cushion under your feet, so when you walk on it with your bare feet, it is quite comfortable. This is especially important in the kitchen where you may be standing for some time every day.
Vinyl is your best choice when it comes to a floor covering that looks good, costs less and is going to last you for many years.