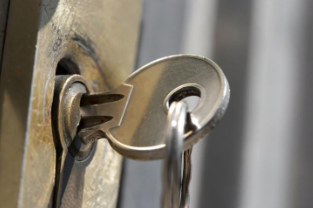 You depend on your door locks to protect you and your family in your home. They provide safety and security, as well as peace of mind. However, that protection could be illusory if your locks are not up to the task, are degraded, or suffer from other problems. Not sure if you need to hire locksmiths to replace your home's locks? Here are four signs that it is past time to hire professionals.
The Locks Show Obvious Signs of Wear and Tear
We'll start with one of the most obvious reasons to work with domestic locksmiths – your door locks are old and worn. Locks are subject to a lot of stress during their lifetime. Metal keys shave off tiny amounts of metal from the tumblers with every use. They're also exposed to the elements, the heat, the cold, and other factors that can cause wear and tear. Eventually, this degrades the quality and usability of the lock, leaving you with less protection. It makes the lock more difficult to use, and a stuck lock could actually shear off your key.
You Cannot Account for All Key Copies.
Another reason that you should hire one of the available local locksmiths to replace your home's locks is if you cannot account for all key copies. Over time, we make copies for many people. Perhaps your mother-in-law stayed with you for a time and had her own copy. Maybe you made a copy for your friend who watched the house while you were on holiday. Perhaps your adult child gave a copy to a friend or significant other. You could have any number of copies out there, and if you cannot account for them all, then you do not know with any certainty that a copy has not fallen into the hands of a thief.
Your Keys Were Stolen
If your keys were stolen, then you need to hire one of the available domestic locksmiths immediately to replace the locks on your home. You'll also find that a locksmith can help in other ways in this instance. You can have your car key replaced, and the locksmith can also cut keys for other things that you might need, from fireboxes to padlocks and everything in between.
You Suffered a Break-In
If you were unlucky enough to have already experienced a break-in, you need to have your locks replaced immediately. Once a lock has been forced, it is no longer usable. Plus, replacing those locks will give you peace of mind. New locks are much stronger than your old locks, and you can also invest in additional protection in the form of locks that are harder to pick, as well as supplemental options, such as deadbolts.
If you need your home's locks replaced, we invite you to get in touch with your local locksmith.
Ref number: THSI-1983