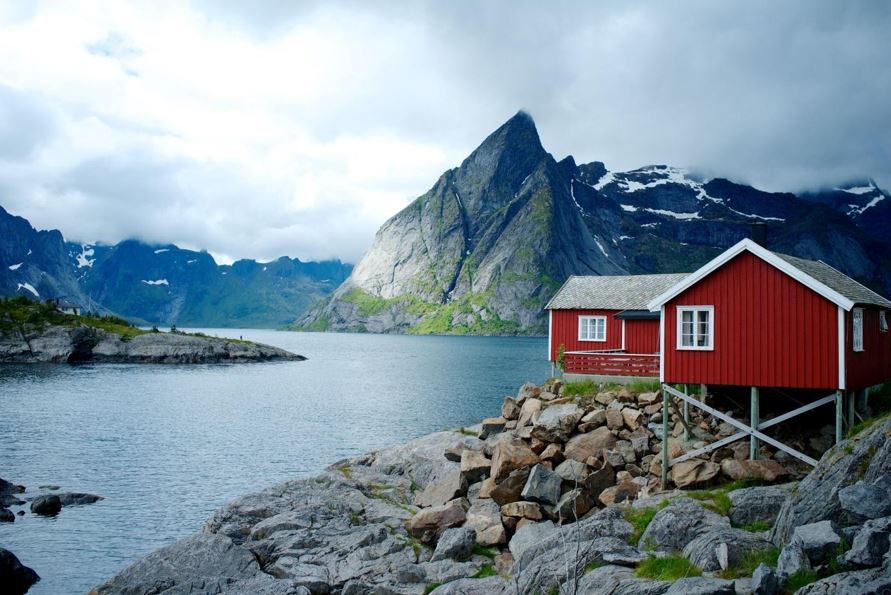 Who among us has not visited a country they immediately fell in love with and dreamed about what it would be like to buy a vacation home there? Of course, there can be many reasons why you're thinking about buying a property in a foreign country. Maybe you're relocating with your job, and you're thinking of starting a new life there, or perhaps you want to spend your golden years in a country where you feel you should have been born.
Still, investing in international real estate is a complex process, and it should never be an impulse buy. There are some universal aspects you're most likely already familiar with, such as size, architectural style, amenities, price range, and location. However, it would be best if you also learned about things you're not familiar with: that country's tax system, any legal issues that might interfere with the purchase, and the real estate market in that specific location.
Make Sure You Understand the Market
Even though global property price trends do exist, there will be differences depending on the country, city within that country, and even neighbourhood within that city. Just because property values are decreasing in your area, it doesn't mean it's the same in Norway.
The real estate market always goes through cycles, so you want to buy when prices reach the bottom of the cycle and sell when they reach the top. Confirm that you are legally allowed to buy property in that country and, if so, under what conditions. You'll also want to check if there are any additional fees associated with foreigners buying property there so you can plan your budget.
Lastly, you'll want to learn about the economic stability of that country, population, tourism, and lifestyle to see if this is a good investment.
Contact Professionals
Our second recommendation is to get professional assistance. You may be tempted by what seems to be a great deal directly from the owner, but remember that you're not that familiar with this market, so you don't know for sure what a great deal is.
Making your purchase through a reputable real estate platform like Meglerportalen.no can provide you with invaluable guidance. A real estate professional can help you understand the details of the purchase and find deals according to your preferences.
You should also hire a real estate lawyer who can finalize the paperwork for you and help you understand any differences between your country's legal system and that of the country where you're buying property.
Ask the Right Questions
This is a major purchase, so you don't want to shy away from asking everything you need to know. When you're discussing offers with your real estate agent, make sure you inquire about infrastructure, access to roads, plumbing, electrical system, and internet. Keep in mind that there is a big difference between what you see and what is promised. You always want to go with what you see. You'll also want to talk to locals from that area since it's better to have several sources of information when making your decision.
When consulting a real estate lawyer, ask them about any restrictions on non-citizens who want to purchase a property. Also, inquire about foreign transactions and taxes. Be sure to get all legal documents translated into your language before signing anything.
Financing
After you've read and understood the terms of the purchase agreement and all other paperwork involved, you need to start thinking about financing, which is one of the most challenging aspects of buying a property in a foreign country. If you want to get a mortgage through a local bank, since you're not a citizen of that country, you can expect to shell out a substantial down payment, and you may have to pay higher interest rates.
You also need to consider the exchange rate. An investment in foreign property is an investment in that country's currency. If you'll be paying off your mortgage while earning income from your home country, payments will differ depending on the exchange rate.
In case you get a home equity line from your home country, you'll be putting your primary residence on the line. Of course, there's also the option of saving enough money and paying for the property without any sort of loan. Then it's all about timing. You want to make the purchase when prices are low, and the exchange rate is in your favour.
What about maintenance costs? If you're not planning on using this property as your primary residence, will you be renting it? That's a good way to reduce the cost, but it does involve some additional hassles, and you'll need to check the demand for rentals. Using this property as a vacation home would mean that you'd have to rent it short-term only. If you're not going to rent it, you'll have to hire someone to look after your property while you're not there, so you need to find out how much it would cost.
Ref number: THSI-1929