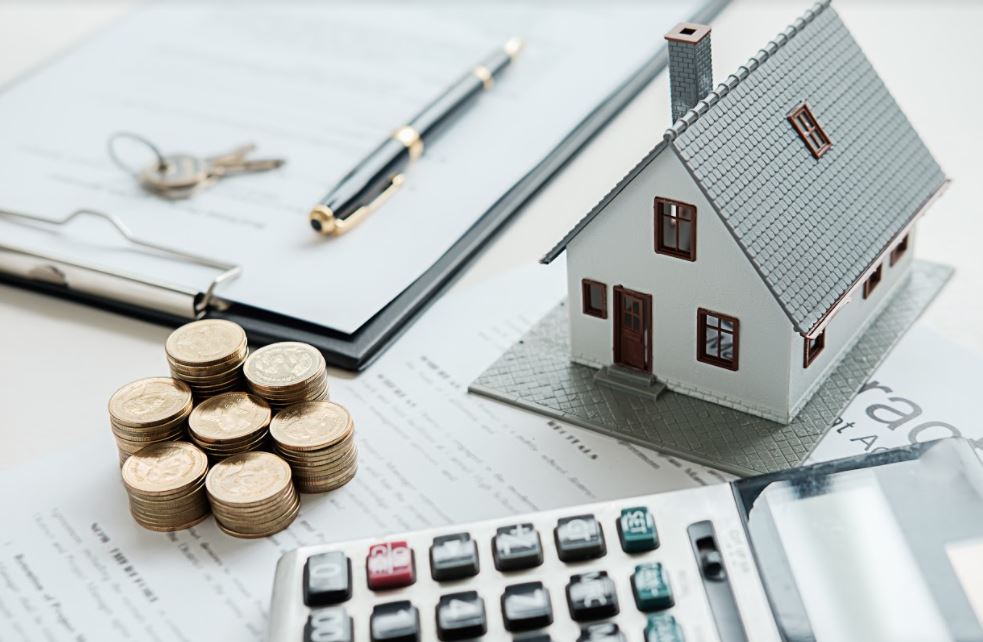 A house purchase is a big decision and so is getting a home loan. There are many home financing options available for buying a new house, including bank loan options and even those offered by private lending institutions. But, how do you select the right mortgage option for you? It's crucial to consider important things which will be tackled in detail below before choosing a home loan:  
Dealing with a professional mortgage expert can help you understand your needs and find the best financing option tailor-fit for you. In this way, you can enjoy the seamless application process to get you moving quickly. 
You'll find reputable mortgage lenders, such as Empower Federal Credit Union, offering different mortgage options to help you buy a new home or refinance an existing mortgage at competitive rates. 
Here are some mortgage options you might want to consider:  
Mortgage Options for House Purchase:

Choose from the fixed-rate or adjustable rate. Pay a low down payment with applicable income limits. 
Mortgage Refinancing:

Choose from fixed-rate or adjustable-rate. Cash-out refinancing is available. 

First-Time Home Buyer Program:

Pay a low down payment. Grants, gifts, and other approved funding sources can be used for closing costs. 

Manufactured Homes:

This financing option is available for modular and double-wide homes with certain applicable restrictions. 

Construction Draw Loan:

It usually applies to vacation one-unit home and primary residence, as well as modular or stick-built homes. 

Fixed Or Variable Interest Rate 
One of the mortgage myths busted is that the lowest rate is always equal to the best home loan. While a low-interest rate mortgage loan can help save money, it doesn't necessarily mean that it's your best option. You might want to pay your mortgage loan faster, so you have to look for an extra repayment feature. 
What interest rate should you choose? Is it better to have a fixed, variable, or split-interest rate? Check their differences below: 
Variable Interest Rate:

A variable interest rate mortgage loan means the interest can change, depending on the economic state and the bank's official cash rate. This interest rate is lower than a fixed-rate home mortgage. A variable interest rate offers more flexible features such as extra repayments.  

Fixed Interest Rate:

As the term implies, your loan repayments are fixed, which is applicable if your budget is tight. Fixed-rate mortgage loans have fewer features compared with a variable rate mortgage loan. Also, a fixed interest rate mortgage loan has higher break cost fees applicable if you want to pay off the home loan during the fixed-rate period or switch home loans. 

Split Interest Rate:

Split loans enable you to fix a portion of your mortgage loan. In this way, you'll get the flexibility of a variable interest rate and the certainty of a fixed interest rate. A split home loan generally provides access to extra features, including an offset account and a redraw facility. 

Short-Term Or Long-Term Loan Repayments 
Lower loan repayments have a longer-term. The standard home loan is 25 years. But, some financial lending institutions allow first home buyers to repay their mortgage loan for up to 30 years. You can choose the best term for you, depending on your financial situation.  
A long-term mortgage loan is highly recommended for those who have a tight budget, reducing the regular payments. However, the borrower will need to pay a higher interest.  
Home Loan Fees And Other Expenses 
Most mortgage loans have application fee and service fees that can cost the borrower tens of thousands over the loan's term. Choose a mortgage loan with fewer features and without ongoing fees if you're going to make extra repayments, the redraw facility, or an offset account. 
When applying for a mortgage loan, you have to consider setting a budget for other expenses. While a deposit takes a huge portion of the house purchase, it's just a part of the overall costs. The other costs you need to save money for includes the following: 
Lenders mortgage insurance (applicable if borrowing more than 80% of the house's purchase price) 

Loan establishment fees 

Stamp duty (can be exempted if it's your first home) 

Conveyancer fees 

Solicitor fees 

Building and pest inspections 

Moving expenses 
Conclusion 
The important things to consider before you select a home loan include the mortgage loans available in terms of interest rates and repayment options. Also, it's crucial to consider other expenses to avoid surprises. Finally, check the fees of the mortgage loan, such as application and ongoing service fees. 
Ref number: THSI-2253