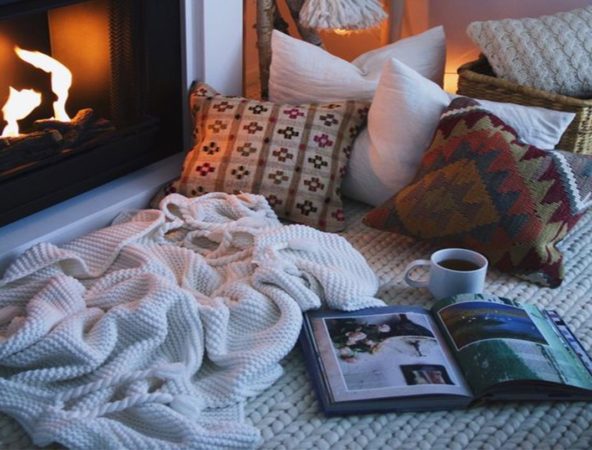 Have you ever had the feeling that your home no longer makes you smile? There's nothing wrong as such, it just looks tired and boring. What you need is some inspiration for a room makeover that won't take ages, is easy on the pocket but delivers lots of fresh energy.
The answer, my friend, is soft furnishings. By replacing and refining your curtains and cushions, rugs and upholstery, you can inject some new life into your home surroundings, combining the best of the old with some uplifting new touches to make you fall in love with your home again. Here are our 4 top tips on how to switch things up.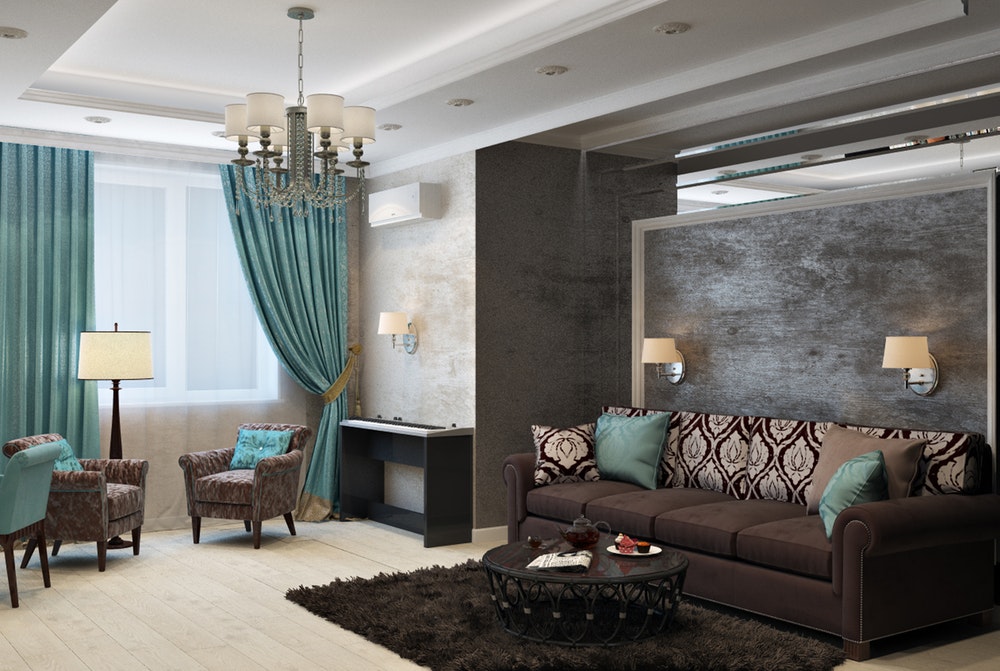 Give your windows a treat(ment)
The windows are the eyes of the home, letting in light and framing the world outside. So said Le Corbusier, one of the fathers of modern architecture. It's all to easy to underestimate the effect of window dressings on the room.
Take a look at your curtains or blinds and decide whether they need changing. Maybe there's wear and tear or actual damage, or perhaps they simply no longer match the interior, or your idea of style. Updating window treatments is an easy way to give your room a lift. Take the opportunity to think outside the box (pelmet) and consider more modern options such as bold fabrics or riotous patterns, Venetian blinds or plantation shutters.
Make a statement with a rug
Your eyes will naturally be drawn to walls and furniture but did you know that a rug can really tie the room together? If all you currently have is bare floors, or plain fitted carpets, it may be time to guide the eye towards some unexpected interested lower down.
A patterned rug can look fantastic against a blank canvas or neutral backdrop; it's a sure fire way to add a focal point to any room. Rugs come in all shapes and sizes, not to mention price ranges. Choose something that you can afford – from a luxury bespoke statement rug as an investment piece to cheap and cheerful solutions that can be changed and updated whenever the fancy takes you. Most of all, choose your rug as you would choose a piece of art: only buy it if you love it!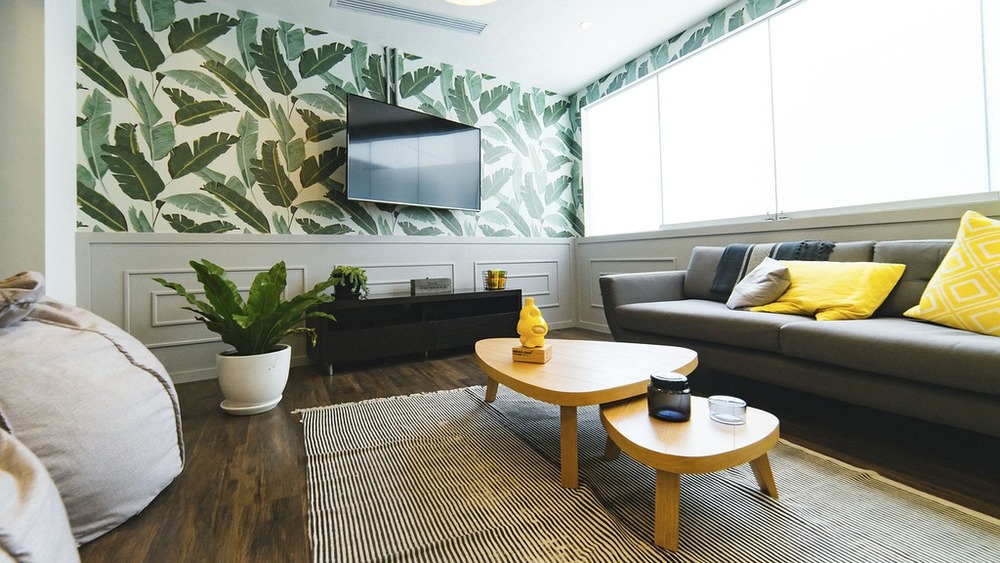 A soft spot for scatter cushions
If you're getting tired of a neutral interiors scheme or a plain, uninviting room, an easy way to change up the energy completely is by introducing some funky cushions or throws! Bring in a pop of colour or to-die-for patterns that might be a step too far on walls or furniture but can work wonders as accents. Suddenly, the room welcomes you with open arm, ready for a snuggle on the sofa.
If you're worried about the cost, mix and match a clever selection of a couple of standout designer cushions of superior quality with some cheaper ones in blocks of colour to match, the complement with a well-chosen, soft throw. You will end up with an individual look that's all yours, putting your own personal stamp on your living space.
Revive a favourite sofa or chair
We all have that one favourite piece of furniture that we just couldn't bear to get rid of. Whether it's an heirloom wingback chair or a comfy Chesterfield sofa, there's no need for a replacement. Much better to pour your budget into one feature item in the room and elevate your favourite armchair or settee so it takes pride of place.
You'll be amazed how much reupholstering can transform a chair of sofa, and how different the whole room will feel as a result. Choose crushed velvet, a sumptuous print or even leather – perhaps pick something quirky to make the item stand out even more to bring a unique style to your living room. If upholstery is not part of your skill set, there are plenty of reputable upholstery firms available. Check The Association Master Upholsterers website here.