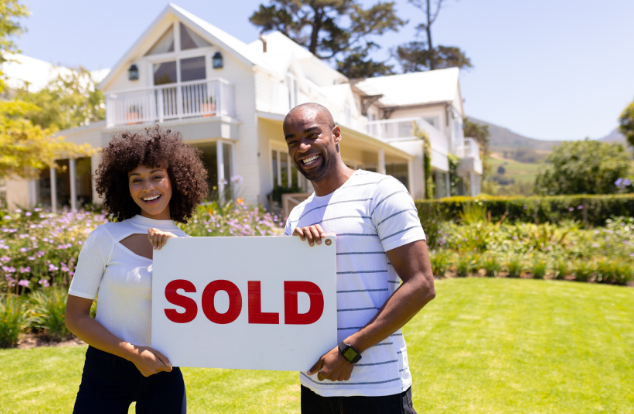 Homes are some of the greatest assets that hold enormous value. For one reason or the other, homeowners may find the need to sell them. Some people operate this kind of business as a wealth creation option.
To enhance the value of the properties, certain structural changes, facelifts, and other small tweaks are required.
Are you looking to quickly sell a house? Don't worry, we buy houses in Phoenix.
Below are some of the ways you can enhance its value to get a good deal.
Conduct Wall Repairs and Paint the House afresh
The impression of a home is good for getting the attention of customers. Buildings that look old, dilapidated, with run down walls may prove hard to sell. On the other hand, if you are looking to fetch a good price, a good makeover can help this. 
For the walls, the outer plastering, designs, decorations, and any cracks should be repaired first. Look for signs of bad weather effects like weathering to spot where to put your efforts.
Homes with old paint can reduce the number of prospects due to a bad image. With the help of a consultant, redo the painting to reflect the modern feel and give the building some life. This also offers a picturesque look for online and social media listings. 
Upgrade House Accessories and Fittings
If your home is relatively old, you may need to give it a modern look. As time goes building technology changes and more customer trends and preferences come up. To excite the market with your offer, you can make adjustments to give it a time lift.
Below are some of the areas you can work on: –
Floor Design

– If the floors do not have any decorations, it's time to make some changes. Install modern tiles, carpets, or hardwood tiles to help lift its value. 

Kitchen Makeover

– Kitchen is a deal-breaker for some home buyers especially ladies. The fittings, ventilation system, windows, and power accessories are some of the areas. you can work on. Search online for inspiration and ideas to

create a perfect look

.

Lighting

– Visit a local or online store to check the latest lighting designs. A good lighting system ensures the prospective client will not spend extra money trying to fix it.

Bathrooms and Toilets

– Ensure the systems in these two amenities are working. To add value to your home, invest in modern shower fitting like taps, modern doors, and a good toilet system, and so on. These two may hold little value but they may improve the chances of closing the deal. 
The cost of making these upgrades may seem high at the onset, however, they may be the reason your client hands you the check.
Improve your Outdoor Appeal
The outdoors includes the garden, fences, parking bay, shades, balconies, and other items depending on your case. They help improve home aesthetics and feel. These are some of the ways you can make them lift the value of your home.
Repairs

– If you have been doing routine maintenance, this should be easy. This involves replacing old plants, replacing broken tiles, repairing walkways, and improving the general visual appeal. Repairs done before the home is sold helps deter people who can use that excuse for a bad offer.

Landscaping

– This is one of the greatest ways to impress a prospect. A landscaping agent can help you make additions, tweaks, or create a new design.

Improve your Balcony

– Balconies offer a good area to read a magazine and relax. To impress a potential buyer, fresh paint, some good furniture, and a quality shade can be incorporated. 
The outdoor appeal is as important as the interior of the building techniques used. Take time to study the areas that need listings.
Convert Some Rooms into Living Areas
If the market demands point to more spacious and multiple bedroomed houses, then you need to innovate. Rooms that were used for study, storage can be converted into bedrooms or entertainment sections—this should be done with the target market in mind.
A good example is converting a garage into a bedroom or an entertainment loft. Market trends and consumer behavior can help you make value-adding adjustments.
Conclusion
Pre-sale home improvement can greatly improve the chances of landing a quality client. The ideal way of achieving this should include making repairs, updating accessories to attain a modern look, re-painting, and fresh landscaping.
The ultimate objective is to improve the visual appeal, modernize the building, and reduce petty issues that may be a turn-off to prospects.