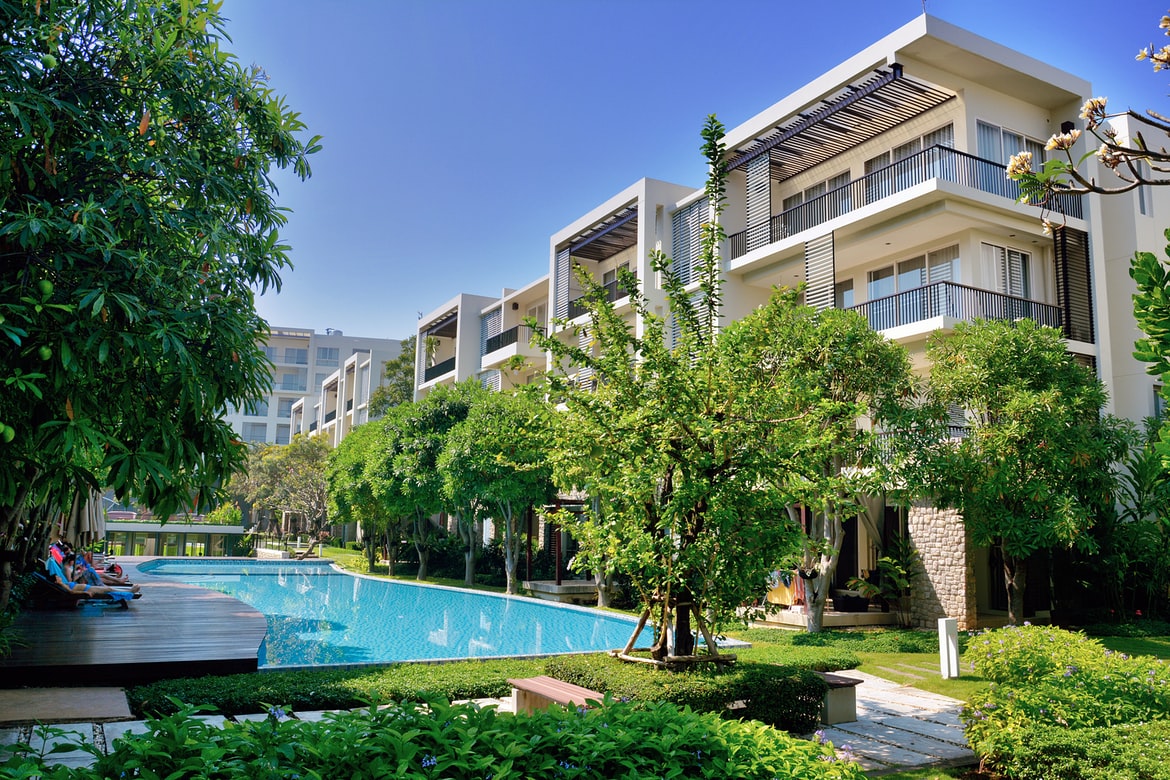 Buying luxury properties has always been a trend among the US elites. The rich and super-wealthy in the States do not hesitate to spend big on such luxury accommodation. Whether a luxury studio apartment or a mansion, these home buyers eagerly look into all the listings that can hype them up. And while the trend died down a little during the pandemic's start, it is back up again.
When buying luxury houses and apartments, price is never a significant factor for the rich. A small luxurious apartment in LA can cost as little as $4 million. The same in San Diego, San Francisco, and Boston can cost around $3 million. Prices in a prime location like Manhattan can cost upwards of $6. And these are just the low-tier prices. Top-tier luxury properties cost upwards of $50 to $60. 
So what do home buyers look for in these houses that they are willing to spend so much? The answer is simple – amenities. More specifically, they look for luxurious amenities. And today, we will look into five amenities luxury home buyers in the US are looking for in 2022.
#1 Swimming Pools and Fitness Centres
Sellers now offer swimming pools and fitness centres for regular houses and condos as well. However, in the case of luxurious houses and apartment blocks, you can have private versions of these facilities. So when you look for a luxury property in the US, you can rest assured that a private pool and gym will come as standard. The size and specifications of these facilities will vary. However, just having them inside your house should make you feel like the king you plan on living like.
#2 Community Engagement Spaces
Community engagement spaces are common in apartment blocks. Most luxurious properties arrange for this amenity in various ways or have multiple options for their residents. For instance, the River Oaks Apartments Houston, TX has several options for its community to get together and enjoy themselves. 
At River Oaks Houston apartments, you will have open lawns where you can enjoy a bit of fresh air while chatting with your neighbours. Here, you can enjoy the beautiful landscaping around you too. Then you have a bunch of bars, restaurants, and open lounges for times when you would like to have a drink or grab a bite to eat with a friend. And of course, there are shopping malls that house many national luxury brands. 
You will always find a place at these apartment blocks or societies where you can just hang out and relax for a while with your close people.
#3 An Open and Soothing View
No matter how luxurious the interior of your house is, you will not enjoy it much if you do not have a nice view outside your home. When you are spending a premium on your apartment or house, you will want a breathtaking view outside your balcony and windows. Even if not breathtaking, you would want it to be at least somewhat open, serene, and soothing.
That is one of the reasons why beachside luxury properties in the US cost so much. They will install an infinity pool on your rooftop or balcony and at the same time, give you a view of the beach. If that is not worth paying a premium for, we do not know what is.
#4 Cocooned with Modern Technology
Regarding technology, luxury houses can accommodate it in various ways. At present, IoT and smart homes are very popular. Using sensors and fancy gadgets to make life easier is a huge selling point in the US. Many brokers and listings showcase this as a way of keeping things sustainable. Some just portray the efficiency of these setups and how they make the house feel less mundane. Others simply make it seem like such a setup is the future of housing. 
You do not have to bother with such houses if you are not into tech. They will likely confuse you more than making things comfortable and easier for you. Hence, opt out of such smart homes if you are not a big fan of IoT or modern technology.
#5 Security and Privacy
You cannot enjoy all the amenities your house provides if you do not have privacy in your house. That is one of the reasons why security and privacy are seen as the most prominent luxury in many parts of the States. It is especially true for celebrities and famous people residing there.
You do not have to worry about these things if you buy a luxury house in the US. These things come as standard. You will get 24×7 security surveillance in these houses. You can even pay extra to have additional security personnel around you. In most cases, brokers and sellers know that people who can afford these houses need additional security. Thus, they will consider themselves suggesting various security options when you approach them to buy their place.
When you are planning to move to a new home and are eager to spend so much money on it, looking for luxury apartment amenities is natural. In the US, these amenities are standard in most luxury properties. However, you have to search for the one that provides you with the best in terms of these amenities. And whether you are looking for luxurious apartments for rent, or plan on buying an entire house in the States, do not forget to check on the amenities and facilities they provide.
Ref : 2584.23250 | 3029.

26610