The bedroom is, without doubt, one of the cosiest spaces in our homes. If it doesn't look its best, you will find it difficult to get a good night of sleep. However, we cannot deny the fact that this special place remains one of the most difficult to decorate. If you are not careful, you can easily be carried away by the bright paint colours and matching accessories to a point where you forget that you need your sleep amidst the prints and colours.  While decorating any room comes with a fair share of challenges, one space that you cannot allow you to fall into disarrays is your bedroom. Even if this is your private space, this is not a good reason to leave it in a mess.
So, how you get a room that is cosy and pretty enough to get a good night sleep? Here are some of the most common bedroom decorating mistakes and how you should avoid them.
Being carried away by colours
Interior design experts say that there is nothing wrong with choosing bold colours for your bedroom. However, one of the common mistakes that you can do as an interior designer is to overdo a bedroom. Avoid having bright patterns and shades as these are not the best choices for relaxing. Start by choosing your colour scheme. Then you can choose the fabric, accessories or wallpaper patch. The moment you step on a starting point, it will be easier for the rest of the room to fall into place. A good idea would be to choose the soft and muted tones of teal, taupe, and blush pink to create a restful and peaceful atmosphere.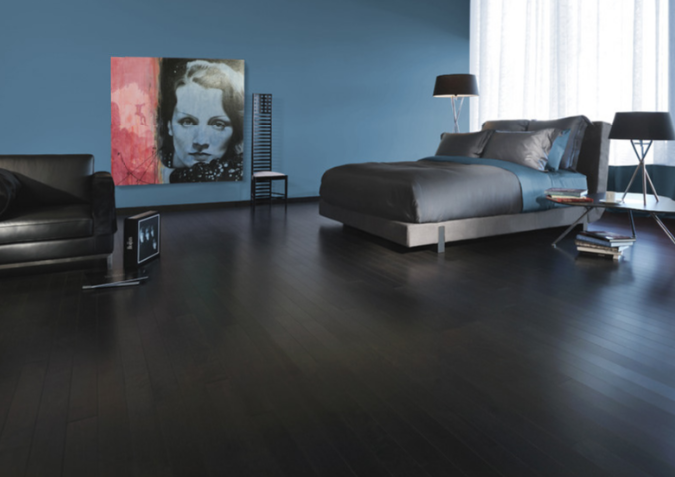 We all know well that rugs are not cheap. This means that you can easily opt for the smaller sizes. Unfortunately, when you choose a rug that is too small, it can make your room look smaller. On the other hand, when you choose a huge rug, it will make the room feel bigger. Therefore, a good idea would be to choose the biggest size of a rug that can fit in your bedroom. Remember to leave the rug vents open and also make sure that your door will be able to close well. In order to overcome the price challenge, you can order for a smaller size of a well-patterned rug, in a size of say 5*8 or 6*9 and layer this on a natural fibre rug that is much bigger. Seagrasses and jute are usually less expensive as compared to wool rugs. Therefore, it will be possible for you to get the right size while still maintaining your desired colour and pattern. You can also layer a number of throws on the end of your bed while mixing and matching the patterns and textures.
This is another common mistake that people make when doing a bedroom interior. If there is one area that requires a lot of lighting, then it is the bedroom. A poorly lit room can feel awkward and unflattering.  On the other hand, a well-lit room will feel warm and inviting. It has the ability to make everybody feel comfortable. If you choose to rely on a single overhead lighting, this may end up casting a harsh and unflattering light. A good idea would be to have a combination of lightings. Choose a dimmer overhead light and a number of bedside lamps that can create a lovely atmosphere. Led lights and scented candles can be an easy luxury that you can use to enhance your room. You can find other lighting tips on EduZaurus.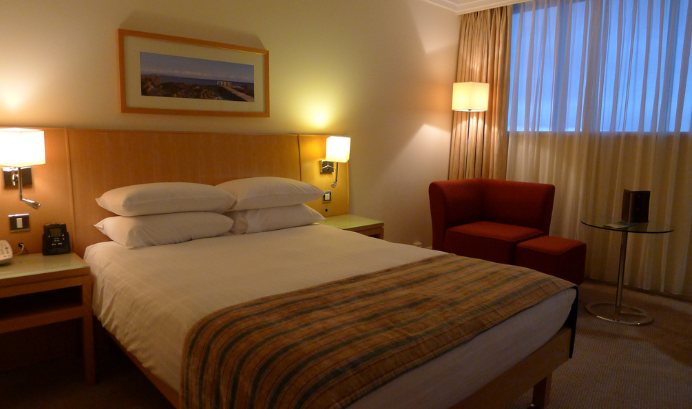 A common mistake that homeowners make when it comes to room décor is to ignore the storage. If the bedroom storage is not enough, it inevitably leads to piles of clothes all over the room. Therefore, when it comes to the bedroom interior, this is another key consideration as there is so much to store in the bedroom ranging from shoes to dresses. Therefore, when thinking about bedroom ideas, this is one area that you need to remember early enough and you will reap big from it.  Make sure that you have some nice hooks on the door, several open storage baskets, double hanging rails and many more. Check sites that do interior decoration for inspiration.
This is another area that people go wrong when choosing a bedroom design. They hang this hardware too low with panels that are not wide enough for windows. On top of providing privacy, curtains can add a feeling of softness to a room, lengthen your ceiling and add pattern and colour to space. Therefore, you can never afford to underestimate the value that can be added to a great drapery. A good idea would be to hang your curtains under crown moulding unless you have very tall ceilings. The curtains should also be hung wider than the windows by several inches. With these tips, you will have beautiful bedrooms.