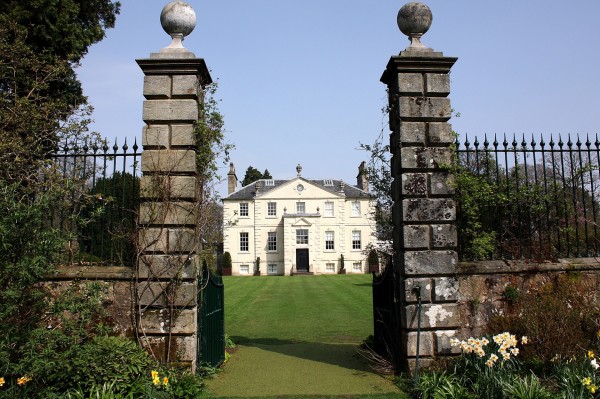 Reviving a period property can be a hugely rewarding project. Did you know that approximately 300,000 UK homes are refurbished or extended every year? The British obsession with owning your own home appears to be matched only by our enthusiasm to buy a 'fixer upper', particularly if it's got original features!
Of course, just about every old house can be done up if you throw enough resource at it. But the real question should always be: Is it worth doing? This is where you need to do some serious homework.
#1 Research, research, research
Once you have a property in your sights, view it at least twice and record any findings for future reference. Ask as many questions as you can to build up a robust picture. Use the internet, the estate agent, the seller, your local planning department, the neighbours and anyone else involved with the property as free sources of information to glean as much detail as possible.
Identify (and be realistic about!) the factors you cannot change, such as the location and any local amenities (schools, public transport etc), off road parking, the size/shape of the plot, any planning restrictions or covenants. Don't be afraid to walk away if the cons outweigh the pros; there's always another house.
#2 Assess existing period features
The key to finding a worthwhile property project is to see past the less than exciting appearance and general condition of the place and spot the potential for improvement. It's easy enough to fall in love with a period property that's crying out for some TLC but don't get carried away by beautiful Georgian sash windows or stunning Edwardian fireplaces unless you know that they can be retained.
Ask restoration experts to give you their professional opinion on how to deal with any original features to see if they're really worth keeping. Sash Window Experts, for instance, offer a free window survey to help you decide whether to replace or restore period sash windows. If the property in question is Listed or in a Conservation Area, there will be strict regulations on how restoration works must be carried out.
#3 Check the overall condition of the building
Keep a clear head and take a long, hard look at the building. Are there any warning signs such as cracks in the wall, damp patches, or trees close to the house? At this point, a friendly builder or architect can be a valuable ally, able to point out problem areas you may not have appreciated. Most structural problems can be solved in technical terms, but be aware of how this will affect your budget, buildings insurance and ability to obtain a mortgage.
Once you've decided to go ahead with the purchase, commissioning a full structural survey is a no brainer and really worth spending some money on. A Building Survey can throw up a number of things that will require dealing with. For old houses in particular, works such as rewiring, installing a new heating system, roof repairs, structural defects and damp issues are not unheard of. The survey will give you a good indication of remedial cost, which you could use as a legitimate basis for renegotiating the purchase price.
#4 Choose your alterations wisely
Before you make any alterations to the building, find out which ones are feasible and worth doing. Is it a corner plot or a Victorian detached terrace home with a large garden? Have other houses in the street had extensions built, or converted the loft, or the garage? Many older houses have a bathroom on the ground floor but not upstairs, and many period properties have small kitchens that you may want to extend. Can you add value by creating an extra bedroom upstairs, or an open plan kitchen/diner downstairs?
Part of the fun or refurbishing an old house is to retain as much original charm and character as possible, restoring tiled floors, period fireplaces, ornate ceiling roses and plasterwork, wooden floors, doors and windows to their former glory. Properties with original features are always sought after and, provided the restoration work has been done expertly, they will certainly add value when you come to sell the property.
5# Do your sums
Regardless of whether you're buying and refurbishing your dream family forever home or taking on a property investment project, it's important to work with a realistic budget. Period properties can quickly become eye wateringly expensive if there's serious structural issues or major internal remodelling to contend with. Using specialist craftsmen to restore original features will naturally cost more than employing a regular builder. If the building is Listed, obtaining the necessary permissions and building specifications to be able to proceed with the works can be a lengthy and costly process.
That said, taking a tired looking period building and breathing new life into it can give you the character family home you've always dreamed of. What's more, if your savvy budget management skills and shrewd assessment of market demand have proved successful, doing up a period property will have been a very worthwhile investment indeed.