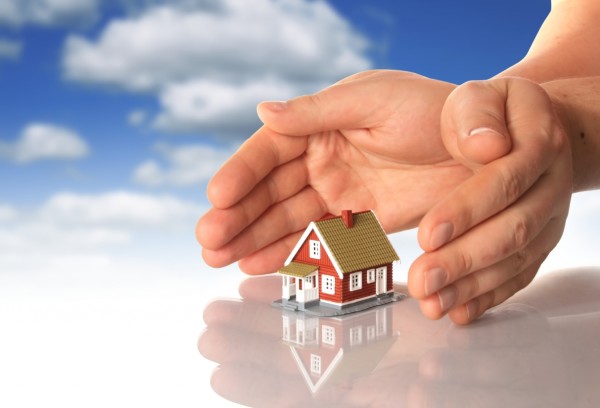 Renting out your property is a great way to generate extra income. Getting your property ready to rent, however, requires an additional investment and regular maintenance and upkeep. As a result, you want to make sure your property is safe no matter who is staying there. You can't always be there to keep an eye on your tenants, but you can upgrade your security to give yourself peace of mind. Here are five essential security upgrades for your rental property.
Change Your Locks
The front door is the most common entry point for burglars. To make your rental property more secure, upgrade your pre-installed locks to something stronger, like a double-cylinder deadbolt, a mortise lock or a jimmy-proof deadbolt. These locks are harder to pick and are built to withstand force in the event a burglar tries to kick in your door.
Digital locks are another great option for property managers. You can get keypad locks which require an access code or smart locks that sync with your phone or mobile device. With a keypad lock, you eliminate the need for a key. This means you won't have to worry about making copies or changing your locks when renters lose their keys. Some smart locks have remote locking and unlocking, which is convenient if you have forgetful tenants who don't lock up or you're unable to meet a renter to let them into your property.
Install an Alarm System
An alarm system is one of the best investments you can make to protect your property. Based on a survey from the Department of Criminal Justice and Criminology at UNC Charlotte, 83 percent of convicted burglars said they would try to determine if an alarm was present before attempting a burglary, and 60 percent said they would find a new target if there was an alarm on site.
Most people are hesitant to install an alarm because they think it will be expensive. With new wireless options, however, you can buy only the components you need. "Installing a wireless alarm system is the first step in DIY home security," according to experts from The Home Security Superstore. "Mix and match components allow you to secure the doors, windows, gates, and entryways you're most concerned about and to change your system when you need." Wireless systems are also easy to install so you can ditch the expensive startup fees and maintenance costs.
Get a Security Camera
If you really want to keep an eye on things while you're away, install a surveillance camera. Not only will this give you video proof in the event of vandalism or theft, it will also help you keep track of who is going in and out of your property. Don't want your renters to have wild parties? With a security camera, you can actually monitor this without stopping by the property. You can also use security cameras inside your rental, just make sure to check the regulations for your area.
Note: Don't want to shell out the cash for a camera? Fake security cameras are a fraction of the cost and look just like the real thing. A strategically-placed dummy camera can scare away potential intruders and keep your renters in line.
Automate Your Lights
The majority of burglars strike during the afternoon, when people are at work or school. Some intruders case out specific neighborhoods and look for behavior trends to determine which houses are unoccupied during the day. If you put your lights on a timer, a burglar won't know when your property is vacant.
Automated lights are also an effective security tactic when your property is empty between renters. Set the lights to go on and off at random intervals. This creates the illusion that someone is home. Some timers will also let you automate TVs and other electronics devices.
Keep Up With Your Landscaping
Overgrown bushes and shrubs aren't just unsightly for potential renters, they're also a security risk. Excessive shrubbery gives burglars a place to hide. Also, if your lawn looks disorderly, you can give potential intruders the impression that your home is not well maintained or secure.
Cut your grass regularly (or hire a landscaper) and trim your bushes and hedges to three feet or lower.
You can't watch over your property 24/7, but with a sound security plan, you don't have to.     When you follow these recommendations, you can rest assured that your rental property is safe from security threats. Choose the strategies that work best for your property and your budget.