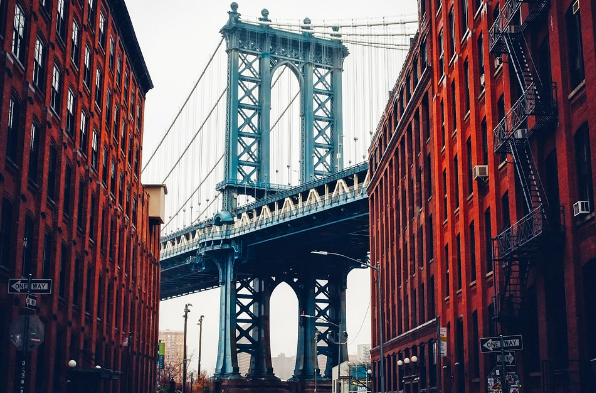 New York is one of the most iconic and unique cities in the world. While millions of people fall in love with the city while on vacation, it is the NY transplant that acts on their love for the city and makes the decision to move here. If this is the case for you, keep the following five tips in mind to make sure your upcoming move goes in your favor:
1. Steel Your Budget for the Cost of Living
Wherever you're moving from, chances are the cost of living will come as a shock to you. Despite the expensive city that is NYC, thousands of people still make the choice to make this move. As you prepare to relocate, the first tip to consider is to steel your budget for the impact New York's cost of living will make. 
Everything from groceries, leisure activities, and rent are significantly more expensive than anywhere in the world. If you're not properly prepared for this difference in expenses, your bank account will take a huge hit after moving to the city. Start your NYC preparation by reassessing your budget, keeping your largest expenses as low as possible, and limiting and tracking your discretionary spending.
Keep in mind that the largest expenses in New York are housing and transportation. When considering various housing options, remember that you should stick to 30% of what you earn. Essentially, your annual income must be 40 times the amount of your monthly rent. According to https://manhattanmiami.com/manhattan-real-estate, New York City is one of the fastest growing metro areas in the world, making its real estate industry incredibly competitive. With droves of people moving into the city on a daily basis, you'll need to act quickly and strategically when choosing your housing. 
While you may have your dream apartment or home in mind already, chances are, you'll likely have to make compromises somewhere. Whether you choose to take on a roommate or have to live in a slightly different neighborhood than what you initially imagined, making the right choice in housing will help to keep your finances from taking a hit. 
2. Downsize All of Your Belongings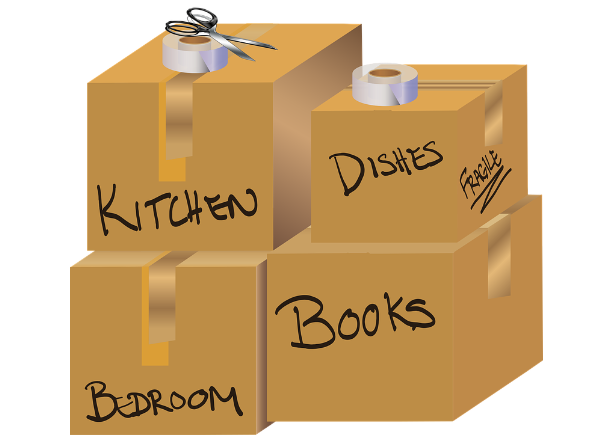 As you get ready to pack all your earthly belongings and prepare to drive your moving boxes to New York, you may need to reconsider what will make the trip and what won't. Unless you are moving to a place that is bigger than or the same size as your current place, you're going to need to do some serious downsizing.
It's no secret that everything's smaller in the big apple. From the floor size of apartments for your new budget, your move to New York is going to force you to cut back. One of the best reasons to start downsizing your belongings is to limit what you have to move to your new place. While you may be planning to take a moving truck to your new home, it will be more feasible and inexpensive to ship what you can and fly with one piece of luggage in tow. 
Additionally, moving into your new place in NYC might be a logistical nightmare, depending on what you bring. For example, while your baby grand piano may look good in your current apartment, getting it up three flights of stairs after driving it across the country may be more trouble than it's worth. This is why you should carefully assess what items you need and what you can do without.
Once you choose what won't be making the trip, consider selling, donating, or throwing away these items. If you simply can't let go, rent some storage space to keep your belongings safe until you can come back for them. 
3. Plan Your Transportation Ahead of Time
Few cities have as extensive a public transportation system as New York does. As 56% of NYC households don't own a car, don't expect to drive a lot after you make your move. If you currently have a car, consider selling it before you make the move.
Additionally, prior to making the trip, start familiarizing yourself with the subway system as well as the best ways to navigate it. Start by plotting out your commute to and from work, as well as to any local stores in the area you're likely to visit. Taking the time to review maps, learn the nearby streets, and memorize alternative routes will come in handy when you eventually hit the New York streets. 
Similarly, be sure to download the best apps for navigating the subway. Apps like Google Maps, Maps, and CityMapper are the best ways to stay on top of where you're going. If you do prefer to hop in cars every now and then, keep apps like Uber and Lyft handy, as well as the phone numbers of cabs in the area. 
4. Understand NY City Blocks
Walking around New York is particularly easy, though it can be exhaustive. As almost all neighborhoods have bodegas, grocery stores, drug stores, bars, coffee shops, and the like just minutes away from most apartments, it isn't hard to stay in one's neighborhood without ever having to take the subway. However, it's important to know that the blocks in New York aren't as straightforward as other cities. 
IN NYC, avenues are much longer than blocks. The city blocks aren't squares as is the case with other states. These blocks are rectangles and the streets are each 250 apart. You'll understand this better when en route to meet a friend for dinner: while it may look like you're just four avenues away, that's over half a mile. If you're not already prepared to walk a lot, start getting ready to do just that. 
5. Prepare for Every Season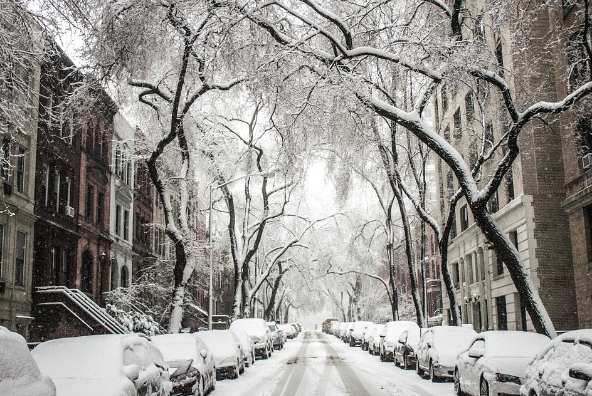 New York is a state that experiences all four seasons. Depending on where you're coming from, you may not be used to all the ins and outs of navigating New York in each season. Most New Yorkers admit that the early fall is the best time to move to New York as the weather is enjoyable, the leaves are changing colors, and it's easy to walk around outside without air conditioning. 
Things take a slightly different turn once the cold weather rolls in. When it starts raining and snowing, it's absolutely necessary to have the right waterproof shoes to keep you dry as you navigate the New York streets. Similarly, as the temperatures drop, be sure to invest in a space heater. Even if your apartment is heated, there's a chance the room may not be well insulated.
Once the spring arrives, the weather will get better, but the allergies may take a toll on you. Prepare for the spring by stocking your medicine cabinet with the best decongestants and eye drops to avoid some of the less enjoyable symptoms of spring weather. As summer hits, get ready for heat waves and purchase an air conditioning unit.
There's a reason the rest of the world deems New York "the best". While it has its share of ups and downs, if you're making the decision to move to New York, you'll love your new home. Be sure to keep these five tips in mind to make sure your move to NYC is as seamless as possible.