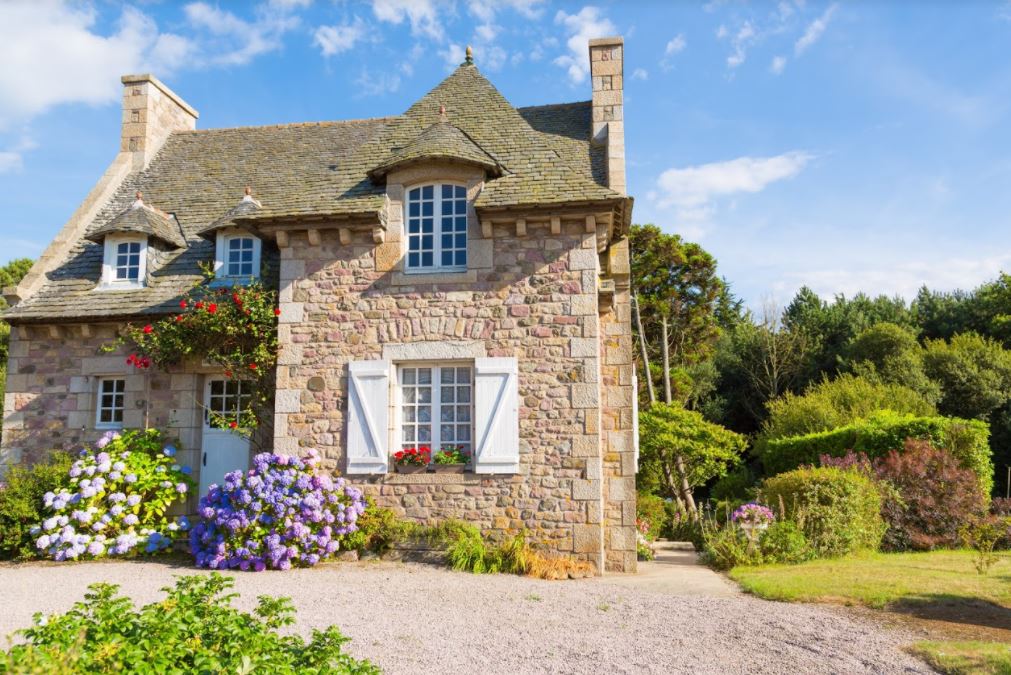 Finding the right siding for your home is a crucial step in any construction project. It's the first thing people see and it's your house's first defence against the elements. There are different options to choose from and you can make the decision based on a mixture of factors, from the design and texture to protection and colour. 
 You'll also want to think about maintenance, painting, and the natural elements common in your location – such as rain, wind, or humidity. First impressions truly last and if this is important to you, you'll probably want to choose a siding that's likewise aesthetically pleasing and easy to maintain. There are contractors in your area who can help you decide on the right siding for your home. If you're looking for a more resilient siding replacement in Alexandria for example, vinyl could be the answer.
While there are many different types of materials to choose from, let's have a look into these five exterior siding options for your home:
Wood is a simple, classic option but is usually more cost-effective. It's versatile and it comes in different colours and styles. It gives off a beautiful and natural look to your home and you can either leave it as is or paint and stain it to make it look more vintage and polished. Plus, you can customize the overall look by choosing different patterns based on the theme you want to go for. Some of these include:
Board and batten

Shingles

Clapboard

Vertical board

Drop siding 
Wood is quite easy to install and is one of the best options for a DIY project. However, it requires regular maintenance and is susceptible to weather damage, termites, and moulds. It's also helpful to note that wood is not fire-resistant, and if this matters, you might want to think twice before choosing wood. 
Vinyl is a synthetic exterior material that is popular for its versatility, durability, and affordability. It comes in many different colours and forms such as vertical panels, shingles, fish scales, and lap. 
One of the reasons this material is popular is that it can be made to look like other natural materials and it can be painted too. However, it's susceptible to extreme weather and some people find this environmental factor a little discouraging. Additionally, vinyl is not biodegradable and can end up in landfills for a very long time after its disposal unless recycled.  
Metal has an interesting reputation for being used in both retro and modern buildings. It works well with most homes – if you choose the right installation profile, the results can be quite pleasing to the eye. 
The downside is that some metal can rust over time, but this also depends on the materials used and the installation process. Metal is fire-resistant, long-lasting, and extremely durable. Moreover, it doesn't retain much warmth in the winter. The materials can be quite heavy and harder to install, which increases the cost. 
Brick is another classic siding option that doesn't need a lot of maintenance besides the occasional wash. The cost of installation is high and involves a labour-intensive installation process, so you'll definitely need a professional to lay the bricks. 
Brick siding can last for 100 years, making it one of the most long-lasting options on this list. It can also retain both warmth in the winter and cold in the summer, protecting the inside of your house from weather changes all year round.
Much like brick siding, a stone siding is long-lasting and requires little maintenance. It also creates a very natural look. Materials such as limestone and granite are best suited for those who want to add some texture to their exterior. 
Most natural stones are expensive and some homeowners opt for stone veneers instead, which are easier to install and cheaper. Stone holds up well against inclement weather too. People often choose stone for its earthy, rustic look. It can provide the perfect homey exterior and classic curb appeal. 
Conclusion
In choosing from all these five options, your decision will most likely rely upon the design and structure of your house, the price of the materials, and labour costs. You should also consider longevity and maintenance, as you'll be living in your home for a long time. For this aspect, you can pick either brick or stone. These options will seem more expensive initially but will save you money in the long run due to their durability. 
Ref number: THSI-2204