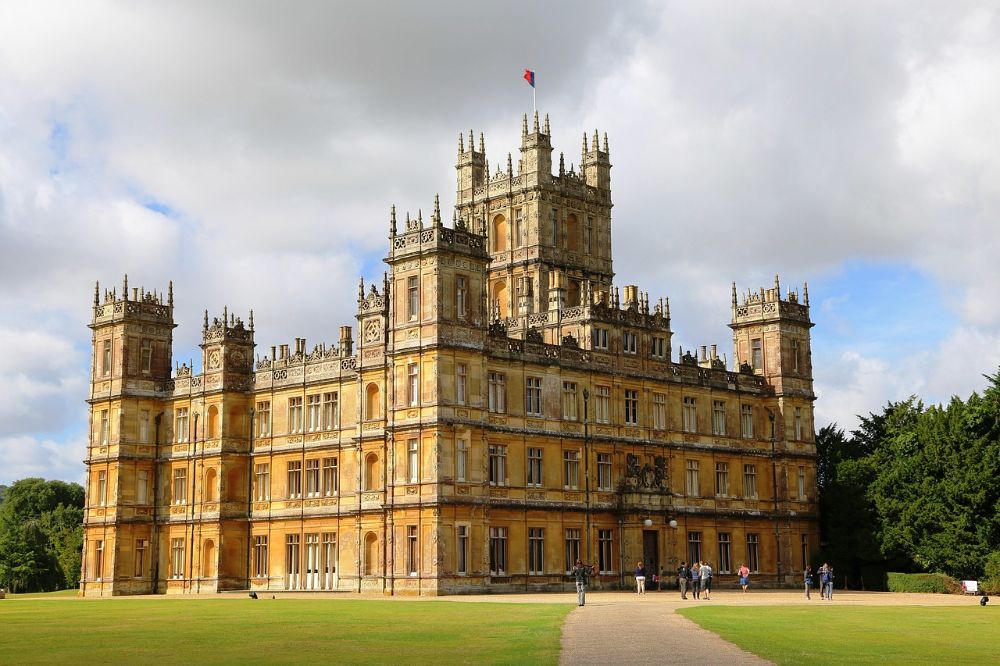 Historic houses are now the most sought-after homes. This resurgence of interest in period architecture is fuelling an increase in largescale period property renovations. There is currently a real passion and desire for heritage and period features when it comes to buying property. People desire character more than they want a contemporary home.
Even modern builds are being transformed with salvage items, vintage furnishings and period-style décor. It's a trend that looks set to stay and this interiors approach certainly adds a certain charm to any home. While contemporary properties are a desire for some, a slice of history is becoming more appealing to many.
In period homes, the best renovation works are those which effortlessly blend the past with the future. Referencing from the past when approaching any renovation or decoration work is a useful way to gain inspiration. (See this inspiration gallery from period designer Artichoke for some spectacular examples). Visiting old country houses, National Trust Properties or other period homes open to the public is a great way to glean insight into the art of period preservation when it comes to property.
If you are looking for inspiration to restore character to your period property or to add period character to your modern home, take a peek inside these 5 amazing and grand period properties.
Hardwick Hall, Derbyshire
Hardwick Hall in Derbyshire, now owned by the National trust, is an Elizabethan masterpiece. This is one of the finest Elizabethan buildings in the country and is one of the earliest interpretations of Italian Renaissance architecture in the UK. Originally built for Bess of Hardwick, this wonderful house is filled with architectural delights, Elizabethan tapestries and Forties furnishing. It boasts perhaps the most spectacular Elizabethan interiors in England.
Hardwick Hall is home to an extensive collection of textiles, furniture, paintings, ceramics and other decorative objects, so there is plenty here to inspire you. Even the plaited rush matting, identical to the natural floor covering used in Elizabethan times, is a source of inspiration. If you are renovating a property from the Tudor period, a visit to Hardwick Hall is an absolute must.
Mount Stuart, Isle of Bute
Mount Stuart on the Isle of Bute, Scotland is probably Britain's most spectacular Victorian Gothic House. This 19th-century mansion with extravagant interiors and expansive landscaped and wild gardens is open to the public and is the perfect place for inspiration if you have a penchant for a plush and decadent home.
At the time Mount Stuart was built it was a feat of Victorian engineering and the first home in the world at that time to have an indoor heated swimming pool. The pool is still in use, though this feature isn't open for public bathing.
The home was also built with electric light, central heating, a telephone system and a passenger lift, all of which were quite remarkable for its time and are still in use today. The lavish palace boasts a stunning vaulted ceiling, a majestic marble hall, stained glass windows, a white marble chapel, and sumptuous décor across its accommodation and reception rooms.
Kenwood House, London
Set on the edge of Hampstead Heath and surrounded by tranquil landscaped gardens, Kenwood House resembles a neoclassical villa. The house is well worth a visit if you are looking for period interior inspiration. The newly renovated great library has been sensitively restored in its original paint colours and is quite simply stunning.
The first house on the site was probably built around 1616, which was then transformed into a two-storey building with large sash windows between 1690 and 1705. Various remodels and additions have been carried out over the years. In 1986 English Heritage took over the property and carried out repairs and conservations.
Kenwood house is now home to a fine collection of Old Master and British paintings, including works by Rembrandt and Vermeer. The entrance hall and library both retain original decorative ceiling paintings by the Venetian artist, Antonio Zucchi. The mansion and its contents are a fine example of an eighteenth century artistic gentleman's home.
Kings Weston House, Bristol
Kings Weston House is a Grade 1 listed building with a plethora of 18th-century interior features, such as magnificent ceilings, marble fireplaces, and a stunning central staircase. This is a really characterful and elegant property that retains the charm of a lived-in family home.
The house was designed by Sir John Vanbrugh, who also designed Blenheim Palace, and was built in 1719. While the house itself isn't open to the public, the grounds are. The house is however used for events, conferences and weddings and does host exhibitions and open days. You will need to book a ticket for an event open to the general public to get a glimpse of the interior.
Highclere Castle, Newbury
If you are looking for inspiration from a home as grand as that in the TV series Downton Abbey, then this is it. Highclere Castle is where the popular TV drama was filmed. As you wander through the State rooms here you almost expect 'Carson' to walk through the door.
Rich decoration and beautiful architecture can be seen throughout the castle. The saloon, the state dining room, the library, the music room and the smoking room are all beautifully decorated and adorned with riches from the past. This is refined period living at its best.
We hope you manage a visit to one of our featured stately homes.
Always seek expert advice when renovating a listed building. It's not just the façade of the building that is listed, it's the entire structure and any internal work will often need planning consent too.