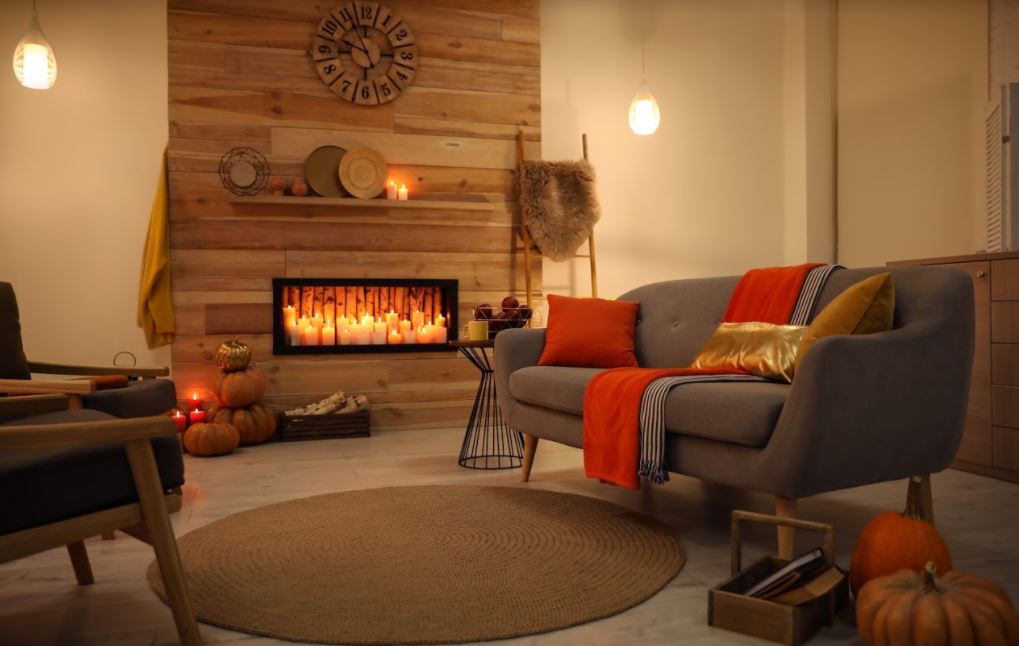 Fall or autumn is often considered as a time of change. It's also a season of opportunity as it encourages us to restart and feel new things that make perfect sense. This life revamp could also include your home style. And whether you're considering a home lifestyle upgrade or selling the house altogether, learning interior design trends may provide you with a sense of appropriateness and convenience in the overall home setting.
For instance, the trends for 2020 highlight the values of uniqueness and individuality. Most people have their homes designed to reflect their personalities, making their living spaces express their stories. For these types of homeowners, it's essential to do things that make them happier.
Trends in interior design also tend to have some similarities with fashion. The spring and summer trends require brighter and lighter accents while the fall and winter months are mostly dominated by rich jewel tones and a classic black. In this article, you'll learn the interior design trends that will indeed work best this coming fall according to Top Hilton Head real estate – The Pattisall Group.
Bright Colors In The Kitchen
The trend of having an all-white kitchen design has dominated the past seasons. Indeed, white and bright kitchens indicate a clean and fresh look for an ideal kitchen environment. Though it's a good design in general, following a consistent trend for a long time can be tedious and tiring for some homeowners.
Experts are now encouraging the use of brighter colours for the kitchen. For example, an interview with interior designer Lori Paranjape reveals that she prefers a colourful emerald green kitchen island. The reason for this choice is to create a burst of energy into space.
Another reason to prefer brighter colours is the recent trend of designing kitchens as shared spaces for family gatherings while preparing meals. With this trend, it's essential to have a sense of vitality and fun integrated into the kitchen space. Thus, this can be achieved by enhancing the space's colour and considering the following insights:
A deep or muted

colour

may provide an attractive

kitchen

atmosphere

.
Use

terracotta

tiles

in a

matte

finish instead of

white

kitchen

tiles

to create a more prosperous and warmer interior, encouraging a pleasant neutral

palette

.
Homeowners currently considering selling their homes would benefit from learning this trend, as having an attractive and multifunctional kitchen system enhances property sales. When you choose to sell the house, it's also good to look for reliable and reputable buying companies attuned to such trends. One such company is Very Fast Home Buyers who readily purchase properties as presented.
Dark Walls And Matte Black Decor
As fall arrives, the colour trends for home decor favour darker tones. Recently, designers have been playing with rich pigments and the allure of moody hues. Designers prefer greens, blues, and greys. The reason is that dark-coloured spaces tend to create inviting or rooted feelings and have a relaxing and calming effect.
Besides, dark walls are also associated with a modern style; they could enhance a traditional style with a sense of drama and grandeur. These wall hues open the space for a variety of design styles and personalities.
Space can be further enhanced by adding decors that include:
Some regency pieces and mirrored

furniture

for an elegant, opulent

room

Wooden

and metallic elements to bring a masculine,

industrial

space

A

soft

and fluffy sheepskin rug with feminine

accent

furniture

will

be best for a modern, feminine

bedroom

.
Using

matte

black decor for serveware and tabletop items provides a

romantic

and magnetic quality.
Indeed, the interior design helps enhance the space and achieves a more pleasing and functional atmosphere, but the process of achieving such a design could prove costly at first. However, consider the cost of interior design as an investment that would reap later benefits.
The spring season was ushered in by pale pinks and blues. But as autumn arrives, popular hues will dominate the interiors once again. Thus, get ready for jewel-tone furniture that offers an energizing element to modern and traditional spaces.
Jewel tones are inspired by natural metals and the glow of a starry autumn night. This colour scheme can enhance the appeal of regency-designed rooms, complement darker masculine spaces, and add fun to small spaces and dull corners. The favoured trend is peacock blue and emerald green, which looks stunning if paired well with gold accents.
Previously, performance fabric wasn't the right choice for indoor spaces because the material isn't comfortable to touch and looks like a canvas. Recent technological innovations have evolved performance fabrics to have better textures and designs that provide a natural look and softer feel.
These high-performance fabrics are also an excellent way to enhance family-oriented homes with kids and pets. The trend is highly recommended for the dining room , and kitchen use since the textiles are easy to clean and resist abrasion for a long time. Properties like these will be sold instantly through avenues like Leave The Key Homebuyers as the trend enhances beautification even without repairs, something that homeowners should look into if they're planning to sell without the use of real estate agents.
Another trend for fall is tranquillity. The Scandinavian design, which considers soft textures and natural materials, is an excellent trend to consider if you want to transform your home to have a cosy and welcoming atmosphere. Some of the trend's décor includes wood tables, pastel cushions, and soft blankets which create a relaxing ambience.
Bottom Line:
Though the interior design may be costly, it's a valuable one-time investment to increase the value of your property. To enjoy the benefits that it will offer, consider reading more about the tips and trends mentioned in this article. This information will help homeowners improve and bring new life to living quarters.
Ref: THSI-1898