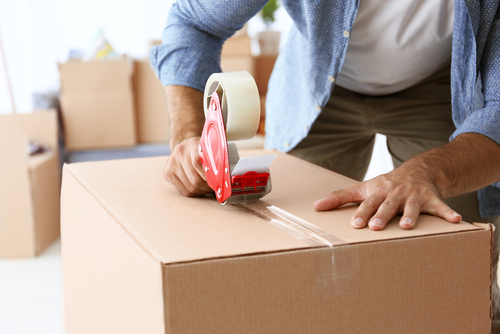 Hiring a reputable long distance moving company is an investment many people are willing to consider. All the processes involved in moving to another state demand large amounts of time and effort. An interstate move comes with overwhelming obligations, but a noteworthy moving company can take your hands off of particular tasks so you can focus on other responsibilities. Here are five interstate moving tips you should follow the next time you relocate:
1. Start Packing as Soon as Possible
The moment you hear the news about your upcoming move, it's best not to dawdle. An interstate moving company can offer you packing services, but it might not be a good option if you're following a strict budget. Save on relocating costs by packing your belongings before the movers arrive at your house.
Packing may take anywhere from a few hours to a few weeks depending on the amount of stuff you plan on bringing to your new dwelling. Don't forget to maintain a good stock of packing supplies such as:
Durable boxes in different sizes

Protective supplies like butcher

'

s paper, bubble wrap, and foam wrap

Fragile stickers

Labeling markers

Packing tape

Box cutters

Scissors, strings, and ties
Also, avoid packing your items with paper as the material won't do much regarding protection. Pack your boxes wisely, and check the bottoms of containers for any signs of breaks or damages. Seal all cracks and crevices found on boxes for a sturdy package to hold your valuables.
2. Bring Only the Things You Need
You need to sort through and pack several belongings for your upcoming interstate move. It's the perfect time to look at the things you own and carefully assess what you need to bring. The long distance moving company may lower overhead costs and cut the total amount of items to bring to your new home. Ask questions to see how much you can save from lessening the number of things to bring during the move.
If you don't want to leave or throw certain things, you may consider selling them for profit. Sell your unwanted items on online retail portals like Amazon, eBay, or Craigslist. The additional cash you gain from the sales may allow you to stretch your budget further for your upcoming move. You can also donate certain items like old (but still usable) pieces of clothing or furniture to friends, family, or charitable organizations.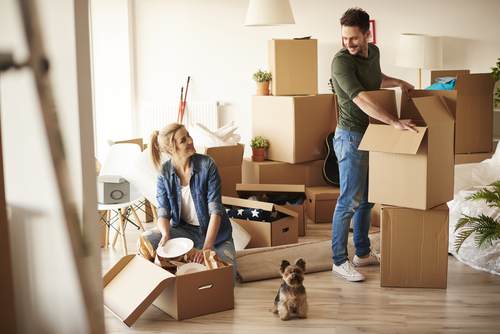 3. Consider Using a Storage
If you don't want to eliminate certain items from your old home, but you also want to save on costs for the interstate move, consider placing specific things inside a storage facility first. Short-term storage is ideal for relocating within or outside of the state. Storage units tend to be cheaper than portable storage options, and you don't have to obtain city permits because you won't keep a container in your property.
A few examples to keep in a storage unit to cut down moving costs include:
Large furniture

Large electronics

Mattresses

Valuable antiques
4. Ensure the New Address is Ready Before the Move
It's not a good idea to put all your efforts into packing all of your items from your previous dwelling if the property you're planning to move into isn't ready. Any painting, remodeling, or home improvement projects needed in the new place should be done before the moving date, if possible. Completing these tasks also allows you to save time, especially when you're transferring things from the moving truck to designated rooms.
One of the worst things to happen during an interstate move is when the new house isn't quite ready for residency. Make sure bedrooms, and living spaces inside the dwelling are ready for your furniture and electronics by the time you arrive at the new place.
5. Don't Forget About Additional Services
Interstate movers may not just offer moving services. Ask the reputable long distance moving firm if they provide additional help to make the relocation as smooth as possible. These extra services may include:
Packing and unpacking

Equipment storage

Piano moving

Pool table moving
The addition of these services may add to the overhead costs for the move. Still, it's a good idea to take advantage of these features to hasten the moving process.
These are five tips to help you with your upcoming interstate move. Don't forget to follow a moving checklist to make sure everything is in order. The last thing you'd want after moving into your new house is to find out you're missing items.