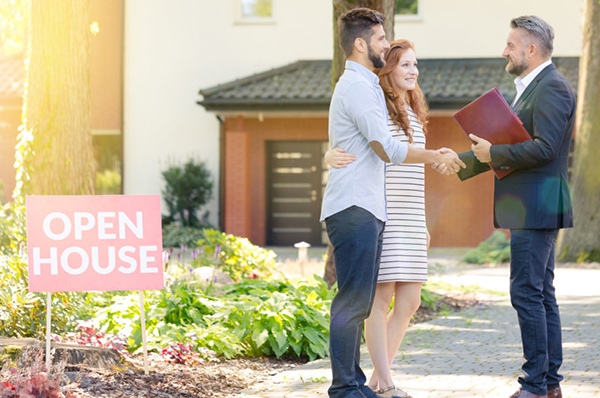 Starting out in the real estate market can be tough. Without an established brand and reputation, it can be hard to get clients. You have to come up with unique ways to stand out.  Here are five marketing strategies you can use to get you started.
Social media
A great way to get your name out there as a new real estate agent is to start professional social media pages. Share your page with friends and family and ask them to share it with their followers to get you started. Partner with people who offer services in your industry (such as inspectors, contractors, painters, plumbers, etc.) to cross-promote each other. Make sure you're partnering with services you would use yourself, as they are a reflection of you.
In addition, research which platforms your audience uses the most. You don't have time to be on every social media platform available. By working on the ones your audience uses the most, you can personalize your message and reach more people.
Your property website should be at the centre of your marketing efforts. It doesn't mean that it's necessary to spend all your money on creating a website. There are plenty of ways how to create it for free. For example, the best option for simple websites is free WordPress hosting. 
Yard signs
The first thing many people think of when they think of real estate marketing is yard signs. Put up signs advertising your services in addition to the traditional "For Sale" and "Sold" signs. Ask friends and family to put them out, or consult business owners about using your signs, too.
Be sure your signs have a unique design that stands out in any weather, withstands the elements and can be seen from a distance. Scattering signs around your area will help build brand and name recognition for you and increase business.
Folders
Use folders designed to match your brand to organize information for your clients. You can include property information when you take clients to showings, or copies of the final paperwork when a property is bought or sold. You can also include information about your cross-promotion partners should your clients need additional services.
You can also put together "what to expect" packets so that clients can get an idea of the process of buying and selling properties. You can include tips for showings if they are selling, or what to look for when attending showings if they are buying. Clients will appreciate having everything in one place that will be easy to spot after it's filed away.
Promotional products
Build relationships with clients and potential clients by giving them promotional products. People love getting free stuff, so giving them items will make them associate good feelings with your name and brand.
While there are a variety of items, your budget largely will dictate what you give out. You could go with smaller, more useful items like magnets or chip clips. In this instance, people will use these items again and again or look up at them every time they open the refrigerator, which helps build name recognition and brand awareness. However, if you go with larger items such as T-shirts, hats or totes, people become walking advertisements when they use those things outside.
Guest speaking
Guest speaking is a great way to get to know your local community members. Attend an area VFW, neighbourhood association or other community group meeting to give presentations. Your speeches can be about the buying and selling process or more specific topics, such as how to prepare your house to go on the market or what to look for in an inspector.
Or, you can just make yourself available to answer people's questions about your industry. This helps build your expertise and builds a relationship with potential clients. Getting to know you on a personal level helps build trust and makes people more comfortable working with you.
If public speaking is an issue for you, check out tips from professional public speakers. Practice with friends or family, or download some helpful apps that can help you track your pace or show you when you're using filler words such as "like" or "um."
As a newcomer in a crowded industry, marketing can be tough. But, like anything else, the longer you are in the real estate business, the more people will get to know you and spread the word. Hopefully, these new real estate agent tips put you on the right track for success.