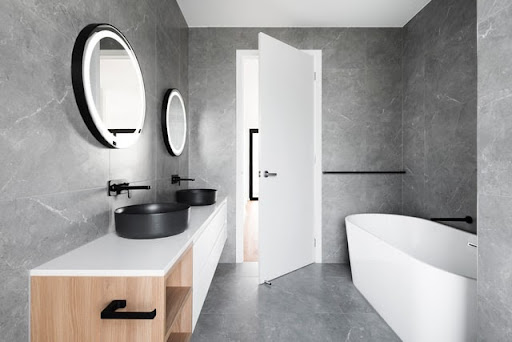 Many homeowners focus only on the market when looking to sell their homes, and they are mostly right as it gives them a clear idea of what to expect. But often overlooked is the role that minor or major renovations can do for the marketability of their homes. One key area that's been noticed to help drive house sales is the bathroom. A beautiful bathroom can make or break the sale of your home.  If you are not convinced, I have listed a couple of reasons for you to renovate your bathroom before sale below. 
Here are compelling reasons to renovate your bathroom before the sale
Carve out storage space

For safety reasons

Helps increase the home sale value

Keeps the building up to date

More aesthetic appeal
Continue reading to find out how the above-listed reason can help get your market on and off the market in an instant. 
5 Reasons To Renovate Your Bathroom Before Selling
1. Carve Out Storage Space
One deal-breaker for people looking to buy a new house is insufficient storage space then bathroom wall storage ideas are a good place to start. Having a few vanity cabinets fitted might do the trick, but if you have enough space, you can commission his and her dresser area in the master bedroom. This ensures the new homeowners have all the space they need while giving it a classy appeal. Wall shelves are an inexpensive way to create storage space.
2. For Safety Reasons
One other reason to consider bathroom renovation ideas before selling your home is the adder layers of safety it brings to the fore. Your bathroom fixtures might have accumulated mould and mildew that could have adverse effects on the health of the new occupants. You also want to check if there would be a need to change tiles, as some could be chipped, broken, and in many cases, slippery. You should check for water leakages, broken pipes and how you can improve the electrical components and connections for the safety of the new occupants. You want everything to work as it should for new owners to move in and relax in the tub.
3. Helps Increase Home Sale Value
The effect of a bathroom renovation on your home value depends on the scale of the renovation project. When done right, it can boost your home value by 2-3% and you are guaranteed about 50% return on the renovation investment. You must avoid poor renovation investments when putting your house for sale, as some projects would do very little to add resale value to your home. 
4. Keeps the Building Up to Date
It always helps to keep your bathroom up to date as some in-the-know house hunters will only consider houses with trendy bathroom fixtures and amenities. The right additions to your bathroom would give it a facelift, make it more appealing and is guaranteed to catch the attention of people looking for a new home. If there are two houses that a buyer is looking at and one has a brand new bathroom it might just edge the sale.
5. More Aesthetic Appeal
It is very easy to get carried away with technicalities and forget that the first thing that sells any house is how good it looks. Nobody wants to move into a beat down house and have to fix everything in sight. The new owners want to add their personal touch, but it would be too much of an ask for them to start from scratch. You do not need to do the heavy lifting, a new coat of paint will do, or you can consider a sink cabinet in your bathroom to show you put some thought into the renovation process. When renovating to sell the house, you should stick to neutral colours and accessorise with colour.
In Conclusion
There are other factors you can not entirely control when it comes to selling houses. These include the taste of the buyer, the skill of the realtor, among others. But one way you can give yourself and your home an advantage in an already competitive market is by incorporating one or more of the ideas listed above. Good luck!
Ref :THSI-2506 / ZD.22640