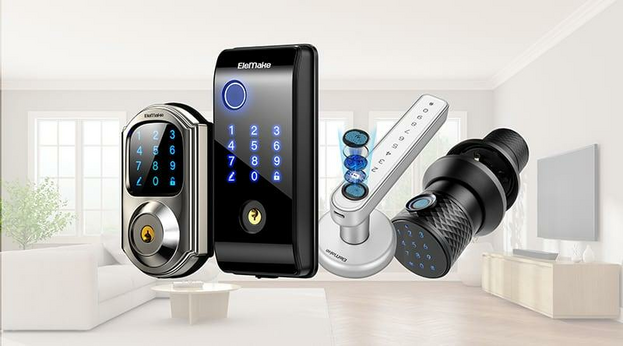 Ask any rental owners what part of renting properties they find most challenging and troublesome, and most would reply with security. A property is rarely rented to the same people for a long time.
Quite often, tenants continue to change ever so often. The question is, do you change your locks with every change? Well, that would be a nuisance! Fortunately, there's a more straightforward solution. Smart locks! And once you know more about the smart lock features, you wouldn't have to repeat the same exercise every time your property changes hands!
For a long time, rental owners had no other options. When old tenants vacate a building, they would have to change locks and get new copies of keys. This is a pretty unnecessary expense that you can altogether avoid now. After all, isn't that what technology is for? To make our lives easier? And with smart lock features, you get quite a lot. Managing the handover of keys just became a whole lot easier!
What Smart Lock Features Should Rental Owners Look For?
So far, we have established that a smart lock answers every rental owner's predicament related to the change of lock and keys. However, what smart lock features should you be looking for? How can you determine what smart lock would work best for your property? Don't fret! It's not as complicated as it sounds. Let's look at some of the features that can benefit you significantly.
Keyless Entry
This one's easily the most beneficial of the smart lock features. Think about it. Every time you rent out a property, you won't have to spend excessively on getting multiple keys to the lock. Smart locks will enable you to control the lock without a physical key! Yes! A mobile app is all that's needed to lock and unlock the doors!
In fact, a lot of these keyless smart locks are also provided with an electronic keypad. So when you rent out the property, you can change the access code and provide the same to your tenants. There's no hassle of exchanging keys, and the process is convenient for all parties involved.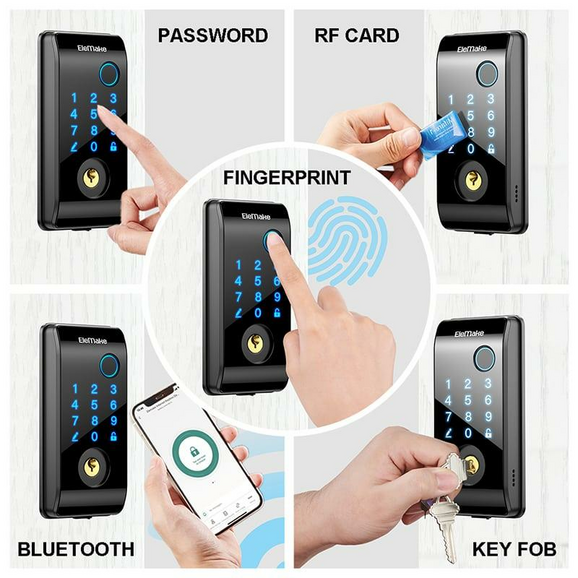 Offers More Control When Tenants Vacate The Property
Think about it. Not all tenant evictions are amicable. Sometimes, things can get a little heated. Naturally, rental owners cannot spend all their time safeguarding their property. But they would want to ensure that their former tenants don't try to reaccess it. Fortunately, the smart lock features come to your rescue.
One highly beneficial feature of a smart lock is that it allows you to control the front door from a distance. The smart door locks make use of a Wi-Fi connection to lock and unlock even when you are far away. So even if you aren't physically on the property, you can ensure that the doors are locked, and no one gains access to your property without your permission.
Most rental owners spend sleepless nights worrying about the state of their properties. They want to ensure that they haven't rented it out to the wrong people who would damage it or invite trouble. You can solve this issue by getting a security camera installed with remote control features too.
Change User Codes As Per The Requirement
Security is significantly diluted when there are multiple copies of property lock keys. After all, there's always a chance of someone misplacing the keys or it falling into the wrong hands. There have been many horror stories about rental owners having to bear high losses due to such occurrences. But not with smart locks!
Some smart locks enable you to assign multiple access codes. And when they are used, the codes can be changed and deleted per your requirements. This makes your property a whole lot safer.
Access Sharing Capabilities
Typically, rental properties are visited by many people like repairmen, remodelling contractors and so on. Naturally, you cannot provide a key to them, and you also have to make access convenient for them. The access-sharing feature of intelligent locks proves to be highly beneficial in this case.
Smart locks can have temporary access codes which you can change once the work is complete, ensuring your safety isn't compromised and everything goes on smoothly.
Automatic Locking
When landlords install smart locks, they can be assured that their property is safe and protected all the time. It's not uncommon for tenants to lock their doors. After all, we have all had our busy days, right? Luckily, if you have smart locks installed, this forgetfulness wouldn't lead to a major loss.
The smart lock features ensure that the door locks automatically with a few clicks on the phone. Hence, security will be optimal at all times. Sounds perfect.
Make The Most Of Smart Lock Features Now!
There's so much ease of mind rental owners can get once they get smart locks installed in their property. Indeed, it's a long-term investment that also elevates the value of their property. And remote connectivity is a definite benefit that no one would want to miss. Who wouldn't want to get rid of the bunch of keys for good and make it convenient for one and all? Tenants love the concept too!
The only thing rental owners have to ensure is that they get professional installation services for their smart locks. And that the smart locks have all the features they are looking for. There are plenty of options, and every intelligent lock offers something unique. It's up to you to find one that caters to all your requirements to perfection!
It's time to embrace the latest technology that makes life easier for everyone! Intelligent lock features will take away half the stress of rental owners for good!
Meta Description
Many smart lock features can significantly benefit rental owners. Find out why you should install one on your property now!
Ref: 3238.28003