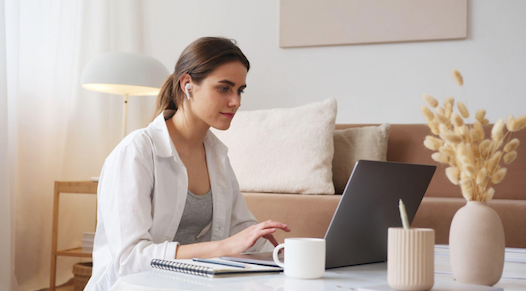 When shifting abroad as a student, you are exposed to an inevitable set of pros and cons. While the new dazzling life comes with many surprises, it also brings similar challenges. From cultural shock to homesickness to lack of information, these are some of the hurdles you are bound to face during your initial days. 
However, there are underlying issues that need to be addressed in your student accommodation. And to bring them to the surface, we have curated this guide with five coherent solutions that can help you massively to sail smoothly in your new phase of life!
Finding a Safe and Affordable Abode
Not all students get lucky to stay in university dormitories, while others prefer independent living and settle in the comfort of private student housing. Whatever the reason might be, finding an affordable place to stay is always a top priority. 
Especially when you are studying in a foreign country like the UK, where you are not familiar with the local norms, you have to do extra homework to facilitate everything from scratch.
So, either you are looking for budget-friendly student housing in Coventry or private student accommodation in London, make sure you follow these steps for a hassle-free and safe experience while finding that ideal space.
Set your budget and evaluate the cost of your accommodation

Do your research and write down all the necessary points that include the facilities you need, the type of accommodation you want (shared or personal), etc.

Check various websites and compare their rents along with a cross-checking from the list created above.

List all your questions down before making the final phone call to the booking manager or the concerned person.

Be wary of rental scams.
Keeping Up with your Finances
Studying overseas is already very expensive, and on top of that, your cost of living adds more to it. Be it your daily commutation, meals, leisure activities, stationeries & books, and more, you must manage your expenses throughout without getting broke.
How can it be done?
Take some part-time jobs or internships to support yourself financially. While doing them, You will gain some skills that you can include in your resume.

Make a daily, weekly, and monthly budget plan and adhere to it strictly. You can use various mobile apps for this purpose.

Try to avoid buying luxury items and buy things that are a necessity. It will help you to cut down on unnecessary expenditure.
Spat with Roommates 
Though we can choose who we want to be friends with, sadly, we don't have many choices for roommates; there are many chances that you might end up with someone annoying. 
Maybe, they snore while sleeping, speak aloud when you are studying, use your personal items without permission, or do anything else that can instantly put you in a bad mood. 
But in situations like these, when you don't have the luxury to change accommodation or live privately, what should you do to maintain the peace?
Have an honest conversation with them! Talk to them; try to put yourself into their shoes. Maybe, you both could come to terms with each other, or you might end up being friends with them.
Problematic Student Rooms 
Water dripping from the ceiling, broken air conditioning, shabby furniture, frequent visitations by tiny rodents, defective sewerage system and whatnot. These are some of the countless complaints students make worldwide when living in rentals.
So whether you are planning to move into the aesthetic student housing in Nottingham or a top-notch apartment in London, make sure you follow these points to be safe from the rental frauds and bad experience, overall.
Always rent out through credible letting agents, landlords, and private agencies. Do your research and read reviews on the internet before forming a decision.

Try to inspect the property before settling in. If you cannot do it in person, do it on video conferencing apps like Skype, Zoom, Google Meet, etc. 

Talk to your landlords and share your concerns with them.

You can also use social media to highlight the issue. Sharing your experiences with others can help them from making the same mistakes. You could also earn some valuable suggestions.
Dealing with Difficult Landlords
Coming to the landlords, yes! They can be challenging too. From random and frequent visitations to explosive intrusion in your private life to multiple refusals for repairing or providing a facility mentioned explicitly in your contract, it can be anything. Because they are renting out the property they own does not mean they have the right to do anything with it and with the people living in it. In such sensitive situations, you must follow these suggestions:
Talk to them about the convenient time they should visit you or give you 24-hour notice before their visits.

If they are harassing you, talk to them directly or if that couldn't be the case, speak to your letting agent or agency and share your concerns with them.
How can Amberstudent help you?
AmberStudent serves millions of students worldwide by providing the best options and rewarding experience for booking a house. We are upgraded with the latest COVID protocols and would be more than happy to assist you in booking your ideal home. Tune in to our Facebook and Instagram to stay updated.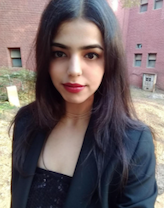 Author: Harshita A (Content Writer at AmberStudent)
Harshita A, a postgraduate in English Journalism and a graduate in Hotel Management. She has worked in diverse industries and with people from all walks of life. Her well-rounded experience ignited her curiosity in constantly learning new things about the world and led her to write passionately about them.
Ref number: THSI-2381