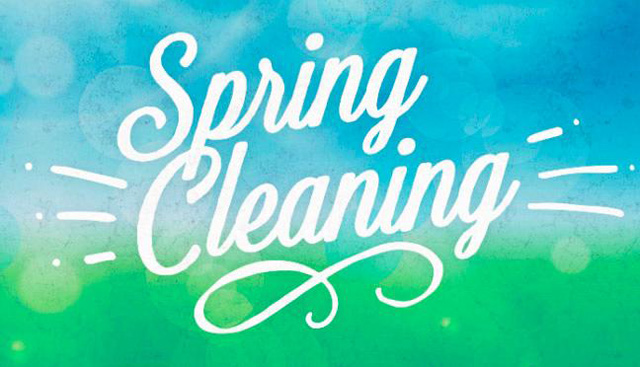 Spring has sprung from its seasonal slumber, birds are singing, sap is rising and you're ready to sell your house and move to the perfect property.
But if your residence has remained on the market for too long, you'll need a plan to lift it out of limbo, so sprucing it up is a cost-effective way of accentuating its best features and attracting more leads.
With that in mind, here are five spring cleaning hacks to help sell your home.
Front lawn
First impressions last — and if your front garden resembles a post-apocalyptic wasteland rather than a groovy green space, prospective buyers will be totally turned off.
If your old lawnmower is past its best, buying a compact model like the Bosch Rotak 320ER from a DIY store like B&Q is a good investment because it'll trim your lawn to perfection, impress viewers no end and last you for years to come.
Front door
An attractive front door makes another major contribution to creating a fab immediate impression.
And according to some estate agents, the colour of your door can genuinely affect how quickly you sell your home and the most persuasive tones vary depending on your location — so pale blue looks pretty on a seaside pile and green is great for a country cottage.
Whatever you choose, a pot of paint is a small price to pay for supercharging your sale.
Carpets
A home showing won't run smoothly when viewers are busy removing their feet from sticky carpets and holding their noses as they kick up dust from dirty rugs.
So get to work with a vacuum daily to ensure your floors are ship-shape. If your current machine is sub-par, a Henry is an excellent replacement — according to comparison site Expert Reviews, he's the best British vacuum cleaner ever.
Scents
Smell is sometimes the most evocative sense and when it comes to selling houses, the positive power of coffee and fresh bread scents is legendary.
Unless you're constantly baking and brewing, it's tough to produce these aromas round the clock, but a sell-a-house-kit from olfactory site Sensory Decisions features both fabulous fragrances in two handy diffuser bottles.
Sparkling glass and plastics
If your home is full of well-designed windows and premium plastic features, you'll want them to look pristine when viewers are walking around.
If you want a pro tip, Decon 90 is an industrial-strength cleaner that makes plastic, glass, ceramics, rubber and stainless steel look like new — grab a bottle from chemicals specialist King Scientific and make grotty interiors a thing of the past.
Follow these five fantastic spring cleaning tips and buyers will soon be battering down your front door to make you offers you can't refuse —you can thank us later.
Do you have household cleaning tips? Share them in the comments section.