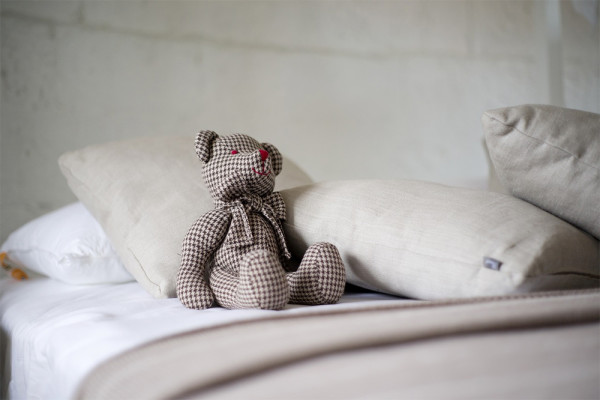 Throughout their lifetime, an average person is going to spend one-third of their life in bed. As such, the quality of their sleep will directly impact their health and well-being. However, there's one product that can influence the way you feel during those hours of rest – a mattress.
Choosing the best mattress can prove a bit challenging. After all, it's an important decision, and definitely not the cheapest one. That's why we prepared a list of 5 aspects you should consider before finalizing your purchase. If you want to learn more, keep on reading!
Your Budget
Buying a mattress is neither an easy nor a cheap task. When you start doing your research, the first thing you'll notice is that the price ranges sometimes significantly. The size, material, and even brand can have an impact on how much you'll end up paying for your mattress.
As such, it's important to set up a budget from the very beginning. Make sure you know how much money you can spend on a mattress and what qualities matter to you the most. The number of options you can choose from sure doesn't make your choice easier. Consider visiting websites such as Ted and Stacey's Mattress Guides, and read reviews. This way, you'll make an informed decision and ensure that your hard-earned money is spent wisely.
Mattress Size
Another important aspect you should consider is the size of your dream mattress. Unless you want to change the bed as well, make sure to take accurate measurements first. The new mattress has to be a perfect fit. Otherwise, you won't be satisfied with the purchase.
Additionally, measure the hallways and the doorways at your home before you make your pick. Nobody wants to deal with a mattress that's stuck in between!
Mattress Types
One of the essential factors you need to take into consideration before purchasing a mattress is its type. Each mattress is produced differently, depending on the material. The most common mattress types include:
Latex mattresses. Many satisfied customers claim that a comfortable latex mattress sleeps cooler and provides them with optimal bounce and great responsiveness.
Innerspring mattresses. Probably the most traditional type, innerspring mattresses offer a good level of support and have that bouncy feel due to the coils.
Memory foam mattresses. This type has a warm feel to it and allows a person to comfortably "sink in." Many customers report that memory foam mattresses are great for pressure relief.
Hybrid mattresses. This type is based on an innerspring mattress topped with either memory foam or latex layers.
Testing, Trial Periods and Returns Policy
If you're buying a mattress in the store, feel free to test it out. You need to be sure what you're buying, and many stores allow their customers to lay down and see for themselves how their products perform.
On the other hand, if you buy a mattress online, you won't be able to test it before it arrives. Ultimately, even if you try it out in the store, it all comes down to the first couple of nights you actually spend sleeping on it. That's why it's important to check whether the store or a website has some trial period and return policy. Most reputable mattress retailers should offer a 30-day period. You can return the mattress if, during that time, it fails to meet your expectations.
Delivery Time
Many people overlook this step, which is a huge mistake. In fact, delivery time is just as important part of the whole mattress-buying process as all the previous ones, especially if you purchased your mattress online and didn't have the opportunity to test it.
If you buy a new mattress, be present during the delivery and make sure you receive the exact product you ordered. Don't rush, and don't be afraid to speak up if you see it's damaged. Always inspect the product before the delivery person leaves and remember about the paperwork. Keep it in a safe place, along with any labels. This may come in handy in case of potential warranty issues.
Final Thoughts
As you can see, buying a mattress can be a bit tricky. However, now you know which aspects you should take into account before making your decision. After all, it's quite a big investment, and it's important to pick a good product from the start.
In case you still can't decide which mattress you should buy, consider checking online reviews and customer opinions. It's your best bet to find a quality product backed up by real-life, satisfied customers. Ultimately, a mattress directly influences the quality of your sleep, so don't rush with your decision!
ref: THSI-1904
Ref : THSI-2645 / ZD. 23741