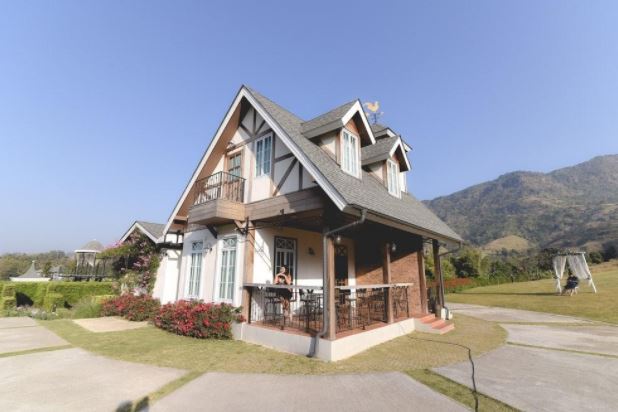 Buying a second home can bring a lot of financial and personal benefits. Maybe you're a millennial with a travel bug that can't be cured. Or, perhaps you're a retiree who's looking for condos for sale in Costa Rica to live out your dream tropical lifestyle. 
Whatever the case might be, buying a second residence is no small feat. There's a lot to think about when it comes to an investment of this size. 
To help guide your decision, here are 5 things to consider when buying a second home. 
1) Mortgage Rate
If you want to buy a second home, ensure that you will be able to pay the mortgage. Ideally, you should have your primary residence paid off. At the very least, you should have a history of making timely, consistent payments on your first home. 
According to The Mortgage Reports, the mortgage rate on a second home can be up to 0.5% more than the one for your first home. If you plan on purchasing an investment property, the mortgage rate can be up to 0.75% higher. 
Whatever kind of second home you decide to purchase, you will need to prove to the bank that you are capable of covering both mortgages with some money left over.
2) Tax Implications
People who buy a second home most often split their time between their two residences. How do you plan to divide your time? This is something you must think about, as it can have severe tax implications.
The Internal Revenue Service (IRS) classifies a vacation home as one of two types of properties: rental property or a personal residence.
If you rent out your second home for more than 14 days out of the year, it will be considered a rental property. A lot of homeowners take this route, and it's a great way to generate extra income when the property isn't being used. However, you should know that you will not be able to claim the mortgage interest tax deduction. 
As you start searching for a second house, think about how you will use it. If you use it as a personal residence and rent it out for less than two weeks out of the year, you will be able to claim the mortgage interest tax deduction. This will offer you and your family some serious tax benefits. 
3) Location
The location of a second home is a big consideration if you will be spending a lot of time in it. Be sure to visit the area of your potential house and think about factors like the climate, population density, and amenities:
Is there easy access to some of your favourite vacation spots?

Do you have friends, loved ones, or work opportunities waiting for you in this destination?

Is there close access to food, culture, and nightlife?

Do you speak the language?

Will you grow bored or sick of the area?
You should think all of these criteria over before making your final decision.
4) Vacation Rentals
A popular reason for buying a second property in a vacation area is to let it out as a holiday rental. Rentals like this can bring in a lot of money for the owners but be warned that these types of properties often come with high maintenance costs.
Be sure to calculate the cost of cleaning, redecorating, adding amenities (like washers, dryers, entertainment facilities, TVs, beds, linens, etc.) and house running costs before committing to buying a vacation rental property. These costs add up quickly. However, a bright, modern vacation rental in a sought-after holiday spot can easily be very lucrative.
5) The Risk Involved with Real Estate
A second house can provide you with the yearly dream vacation you and your family need. However, you should know that real estate is a risky investment. While some real estate investors do well, it's a difficult industry to be profitable in. 
Home values are never guaranteed, and real estate growth is painfully slow. Bankrate reported that between 1890 and 1990, appreciation in U.S. housing was near zero after inflation was accounted for. 
If you are looking to buy a second house for financial gain, be aware of the risks present. Evaluate your risk tolerance and talk to a financial advisor for guidance on how to proceed. 
Bottom Line
The home buying process is often intimidating, and throwing a second property into the mix can present some unique challenges. As you start your journey, be sure to keep these 4 considerations in mind.
Ref number: THSI-2262