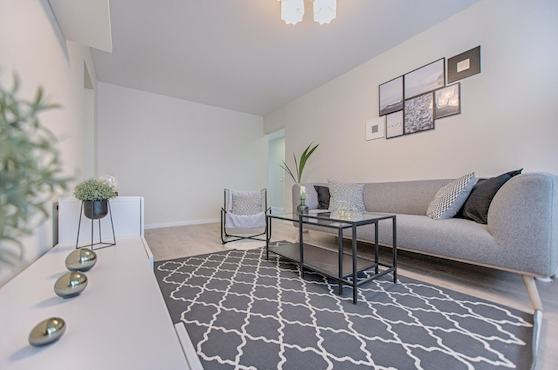 The Best Furniture to Buy for Your Home
What is the best furniture to buy in 2021?
A house is not just a place where you live. Half of your life was spent in this haven. Every part of it has a fundamental purpose of creating a homey and cosy vibe. Whether you live in a condominium or family home, it is where the family comes together. 
During this pandemic, most of the time, everybody stays indoors. Some like to stay in the bedroom. The boys always hang out at the kitchen bar. Parents love watching old movies in the living room. Children never leave the entertainment area.  
These are some of the reasons why purchasing a furniture set is essential since it serves as the finishing touch of the house. Your house might have a lot of rooms, but without furniture, functionality is almost impossible.  
Today, there are a lot of real-estate developers who offer fully-furnished residences. But not all of the units are created equal. Some, like Gemma Condos, are tastefully furnished, but others leave it up to the buyer to create their preferred environment. Gemma Condo floor plans are designed to suit your needs.  The experts can collaborate with the unit owner to come up with the most effective interior draft you can ever imagine.
When it comes to decorating your house, the choice of furniture is of significant importance. Furniture describes the overall energy of your place. It would be best if you considered your personal aesthetics and lifestyle before buying any bed frame, cabinet, table, chair, and so on. Purchasing a furniture set might cost you quite an amount because it traditionally gives a long-term service. Thus, it is really important to plan ahead of time because you will have to live with your choice for many years. You can see a lot of exceptional finishes at Precondo.
Here are the five things to consider when buying furniture:
Apply Creativity
Try to put your feet inside the shoes of an interior designer. Create in your mind the type of house where you really want to spend your days. Imagine the arrangement of sofas, chairs, tables, etc. What colour do you like? Is it with shades of pastel, natural and earthy tones, matte or sparkly? What furniture material suits your house? Is it leather, gamosa, or corduroy? What kind of mood do you want to feel? Also, who are the people who will live in the house?
Are you an afternoon person or a night one? Do you need your living room to be ready for a party with friends? You may choose a high and useful table to have your drinks and aperitifs ready to be served if that's what suits you. You can have a cosy bed in your room if you want to pamper yourself. You can have a round table in the kitchen centre if you want. Everything will be based on your creativity and needs.
Materials Used
The first reason house owners are meticulous when it comes to furniture material is its longevity. The second is due to the pre-decided design and aesthetics. Finally, the cost of materials is also considered.  
Exact Measurement of the Every Area
Draw a sketch of your house indicating the sides of every room and its measurement. Whether you create it on a mobile or computer app or hand-draw it on graph paper, having a sketch of the floor plan is helpful for space planning. If drawing by hand, one idea is to create paper furniture cutouts so you can play with different furniture arrangements and set-ups.
Think about the Focal Points
Consider your TV, fireplace, chandelier, artwork, et cetera. Once that is determined, the furniture arrangements can easily fall into place around it. However, if the living room involves a cinematic television, note that the viewing distance for a standard TV is between 8 to 12 feet maximum, and the viewing angle is no more than 30 degrees. So, in this case, you have to adjust a bit further. To flawlessly arrange this, consider incorporating customized furniture, like a pair of unique upholstered armchairs and sofa beds.
Additional accents
Go for simple furniture designs and plain colours to easily manipulate its beauty. Buying plain furniture will be more cosy and classy. Also, it is easier to change the look of the living room from time to time. You can try mixing and matching colourful stuff like printed pillowcases, colourful artwork, lamps, and vases. Even a stunning chandelier at the centre of your living room won't overdo your interior. Having plain-based furniture is a win-win decision.
Following these simple tips for your house furniture will ensure harmony and a good ambience in your new home. 
Ref number: THSI-2422