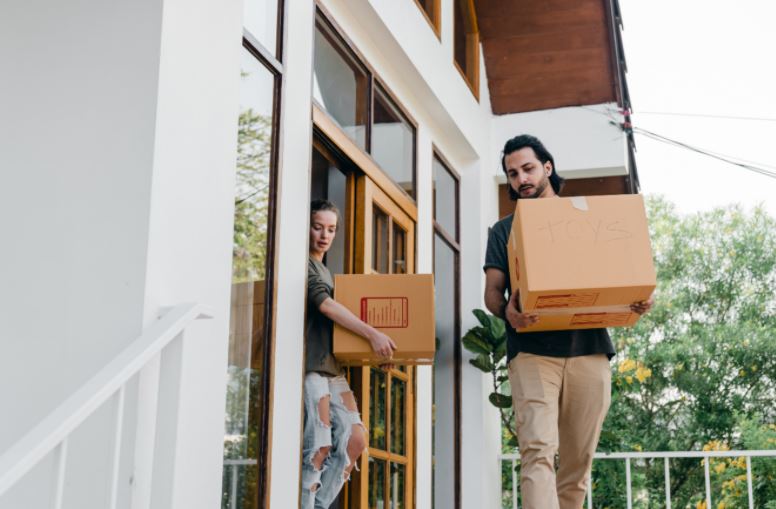 If you have been considering moving abroad, it is crucial that you understand that there are a variety of things to seriously consider as you prepare. Moving abroad can be equal parts exhilarating and scary and, in order to avoid unnecessary stress, you have to take the necessary steps to get yourself ready to make the move. While we all wish we could simply pack up our bags and move to the country we've always dreamed of living in, there is much more to the process than that.
Today, BuzzCV will be telling you 5 things to think about when moving abroad. Keeping these things in mind, you can take the necessary steps to prepare for your international move. This will ensure that your move is smooth-sailing and that you don't run into any unexpected obstacles along the way. Let's get started!
Work and Income
The first and most important thing that you need to consider when moving abroad is how you'll support yourself. Will you need to find a job in that country or do you have enough passive income to support not only yourself but your family? When moving abroad, your work and income should be a major consideration that informs your decision.
In all likelihood, you'll have to find a job in your new country before moving there. Fortunately, there are a variety of benefits associated with working abroad including the opportunity to develop your professional skills and to gain added experience in a different cultural environment. That being said, it's important that you know how to go about finding a job before you make the final decision about moving abroad. So what should you do?
In order to go about finding a job abroad, there are a few steps that you should follow. For one, you should determine the type of job that you want. You can answer this question by identifying the position you'd like to obtain, the skills you desire to learn, and the industry that you'd like to work in. Upon narrowing down these factors, determining the best fit for you will be much easier. Next, you'll want to decide what country you want to work in. The best way of going about this is to, after deciding on the job that you want, find a country that facilitates this choice (and one that you're interested in moving to).
In order to find a job working abroad, the next thing you'll want to do is actually find a job that you're interested in. There are a few different methods that you can use to find an available job in your desired country including social media and networking, online job boards, job fairs, company transfers, and company careers pages. Once you have found the job you're looking for, it's time to apply! In order to represent yourself as the best possible candidate for the job, you'll need to create an online CV. An online CV is a great way to showcase your particular talents as a professional and to convey your past job experience. Not sure how to create an online CV? Luckily, you can use an online CV builder that you can use to create one easily. An online CV builder will allow you to create a professional CV using over 20 certified CV templates, wowing potential employers. Once that's done, all that's left to do is apply!
Upon landing your dream job in your desired country, you'll want to apply for a visa or work permit. Some employers require you to have a visa or work permit to work or even apply for a job with them. For this reason, it's important to start the process as soon as possible- especially before moving to the country you want to work for. If you have questions about applying for a visa or work permit, you can contact a foreign government embassy site that can provide you with information in regards to their nation's rules. Once you have a job as well as the required visas or work permits, you'll be able to mark a huge step off of your moving abroad checklist!
Language
It's also important to consider the language that is spoken in the country you are moving to. Do they also speak your language, for example? Upon moving abroad, you may find that you can handle the basics of a new language but if you will be receiving mail such as bills or have to make a trip to government offices for paperwork, it may be a bit of a struggle. Before making the decision to move to another country, it's a good idea to try to find guides online which explain the legal/registration tasks that you will have to complete upon arrival. You may have to, for example, sign contracts and it's never a good idea to sign something that you can't read and understand!
While you're likely to pick up the language over an extended time living in a foreign country, it's important to know that this will take time and you won't become fluent overnight. If you're wary about the problems that moving to a country that doesn't speak your language entails, you may want to stick to a country where they speak your language. For the especially adventurous, however, not being fluent in the language of the country they are moving to may not be enough to influence their decision. Just be sure to think about this before moving abroad!
Consider Friends and Family
The process of moving abroad can be a challenge when you're leaving all of your friends and family behind. You're likely to get homesick and even feel lonely. While meeting new friends in your chosen country will likely happen, this can take some time. For this reason, it's important to consider your friends and family when moving abroad. Decide how you'll keep in touch with them and be sure to identify how easy it will be for you to come back and visit them based on where you are moving. The closer the country to your original country, the easier it will be to visit them fairly regularly. The further away the country, however, the harder this will be. Make this an important consideration that you make when moving abroad! Knowing that you won't lose touch with your friends and family in the process can make things much easier.
The Cost to Move
It is important to note that moving abroad can be extremely expensive. This is especially true if you plan to transport your possessions abroad when you move. The easiest way to move abroad is to get a job that sponsors you. Some companies, such as international schools, will even pay for flights and to ship some of your possessions abroad so it's important to know whether or not this will apply to your move. Always calculate all of the costs associated with moving to ensure that you can afford it! After all, you don't want to spend your life savings on moving costs only to have no money left upon arriving in your new country! Plan smart by thinking about this ahead of time.
Deposits and Agency Fees
Finally, another thing that you'll want to think about when moving abroad is the cost associated with having a deposit for accommodation. Sometimes, this can be very expensive. Other times, there may not be agency fees required and you may be able to simply pay the first and last month's rent upon moving in. That being said, some places will require a huge agency fee (as well as a large deposit) that can potentially add thousands of dollars to your initial moving costs so take this into account!
Always take these 5 things into consideration when preparing to move abroad! Moving abroad can be a challenging experience but when you plan and prepare effectively, you can make the experience easier than you could have possibly imagined. Good luck!
Ref number: THSI-1997