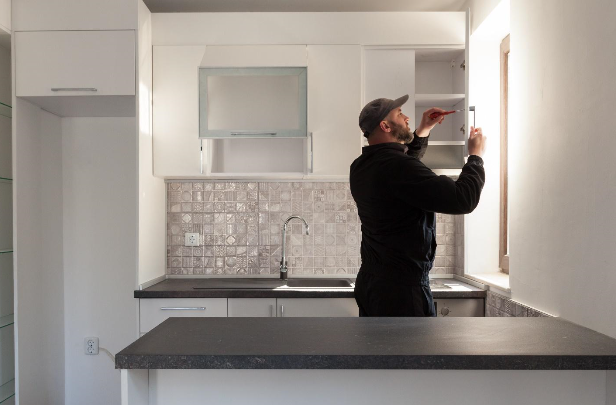 While remodeling your home can be rewarding, many times it can also be overwhelming. This is especially true when you decide to remodel your kitchen. You want it to be perfect, but you also want it to be both practical and affordable. A little bit of planning can help you create the kitchen you've been dreaming about. Here are 5 things to think about when remodeling your kitchen.
1. Your Budget
This is the first thing you should consider when planning your kitchen remodel. You have to decide how much you are willing to spend on your kitchen remodel. Some upgrades will be way out of budget and impractical. Meanwhile, if you have a set budget you may be able to find some compromises that may be even better than what you initially wanted. 
You also want to make sure you budget for your meals while your kitchen is out of order. If it is anticipated that your remodel is going to take two weeks to complete, then you'll have to find other arrangements for meals during that period. You may want to set up a temporary kitchen elsewhere in your home or maybe you're okay with eating out for two weeks. Either way, you need to incorporate this cost into your entire kitchen remodel budget. 
2. Functionality
The kitchen is one of the rooms where you'll spend the most time. It is where you make meals for your family and may even be where you entertain your guests. So while you want it to be beautiful, for practical reasons you also need it to be functional. Make sure you focus on how the space functions before you consider the design aspect of the remodel. 
Focusing on functionality means making sure service zones make sense where they are located. For example, while you'd like the range to be moved to the other side of the kitchen, it may be more functional to leave it where it is. Not only will leaving it save you money but it will also shorten the time it takes to complete your remodel. On the other hand, you may be able to move around easier service zones like cabinetry or the refrigerator. This will still make a difference in the look of the kitchen while maintaining functionality. 
3. Quality Countertops
Think carefully about the countertop you want in your kitchen. It is one of the biggest visual elements in the space and is likely to stick around for the next 10-20 years. While you may be tempted to go with a cheaper alternative, focusing on quality will go a long way. Not only will you get the look you want, but it can also add value to your home whenever you sell it in the future. 
Natural stone countertops, especially granite, are very popular right now due to their durability and aesthetics. The cost of granite countertops will vary depending on the specific type of granite you choose and where it is sourced from. Granite slabs cost between $40-$60 per square foot. However, homeowners typically spend between $2,500 and $4,500 on granite countertops, including installation. This price can be reduced dramatically if you instead choose granite tiles which run $5-$15 per square foot and give a similar look. Either of these options will result in quality countertops with a timeless appeal. 
4. Lighting
The kind of lighting you have in a kitchen can have a major impact on the overall design of the space. Older kitchens are often lacking in lighting, so think about how you can improve the lighting in your space. One of the best options is to install a bigger window to let in as much natural light as possible. Another option to get more natural light into the space is to install different doors that let in more light. 
You should also think about other lighting options that are now available for kitchens. For instance, do you want under-cabinet lights? What about recessed lighting? How about adding a chandelier for a dramatic look, or track lighting with pendants for a modern look? In addition to the type of lighting you select, you should also consider adding dimmer switches so that you can control exactly how much light you need at different times of the day. Having the right lighting can take your new kitchen design to the next level. 
5. Ventilation
The kitchen is one of the places in your home that needs to have the appropriate ventilation. If you are planning on moving your cooktop, then you must make sure your ventilation is updated. Even if you are not planning on moving your stove, a kitchen remodel is a great time to consider the existing ventilation and how it can be improved. 
Ideally, your kitchen ventilation will connect directly outside and be as short as possible. This will make sure all of the smells are piped straight outside and aren't simply lingering around in your space. 
Careful Planning Can Make a World of Difference
Taking a bit of time to sit down and carefully plan out your remodel can save you a lot of time, money, and heartache down the line. Most importantly, planning means you can make as many decisions as possible before your kitchen gets ripped apart. This will reduce the amount of time your remodel will take. Additionally, planning can help you schedule all of your subcontractors accordingly so that your remodel gets done as quickly and as efficiently as possible. Keep these five points in mind as you're beginning to plan out your kitchen remodel to make sure you get something you truly love.