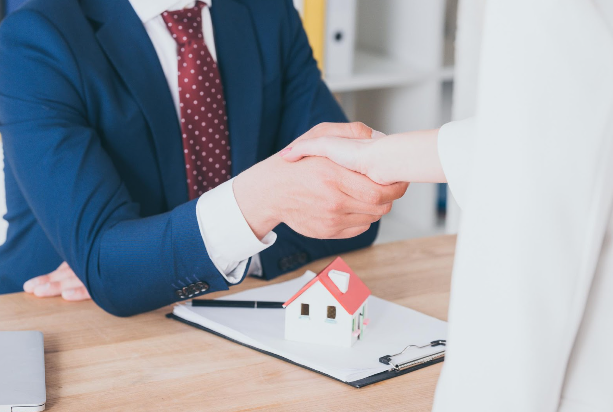 Property management services can do a lot for your rental unit(s). A management company is going to be the representative of your property, acting on your behalf to keep the home in good condition and occupied. This allows you to appreciate higher quality tenants and fewer legal and financial problems, as the management team will take care of screening applicants and handling legal and other rental-related issues. If you are considering putting a property management company to work for your rentals, here are some things to keep in mind. 
Check Their Track Record
The first thing that you want to check into when considering a property management service is their reputation and success rate in the industry. Do your homework and find out how many properties the company manages and how well they do it. Property managers should be more-than-forthcoming about their successes. If they are hesitant to share past information about their company, ask questions. Find out what they are trying to hide or if they are just not worth your time. 
Read Reviews 
User reviews are tricky. The internet makes it easy for just about anyone to write a review for almost any product or service. In some cases, people post reviews to try to make marketing work in their favor. In other situations, the reviews are sincere. It's going to be up to you to find those few useful reviews that do have legitimate information about a property management firm. Find out which were the biggest advantages and drawbacks for other landlords and property owners. Then, you will be able to determine if a specific company is right for you. 
Look at Vacancy Rates
Bigger property management firms might even offer information about their vacancy and fill rates on their website. After all, they are trying to convince you that they are worth your money. If you can get this information, use it to your advantage. A company that has a lot of vacancies or struggles to rent out units isn't your best option, after all. You deserve a property management team that has a track record of full units and long-term tenants. Check these things out when doing your research. 
What are the Property Management Fees?
As with any consulting or management service, there are going to be fees associated with enlisting a property management company to assist with your rental property. Standard fees include setup fees, leasing fees, vacancy fees, advertising fees, and others. Some companies will also charge an "extra services" fee that could require additional monies for various services that aren't included in the standard list of management services. You need to ask about any and all fees that you are being charged by a property management company before you agree to anything. 
Management Services Offered
The final element in your decision is perhaps the most important. You need to know what type of services are offered by a specific property management company. Generally speaking, management services handle things like: 
Property evaluations and rental rate determination

Marketing the property 

Tenant selection and screening

Move in and move out processes

Rent collection

Legal issues, evictions, and inspections

Financial services for property owners

Maintenance and upkeep
Of course, you can pick and choose which services you actually use when hiring property managers. Whether you opt for a comprehensive management solution or just use one or two of the services they offer, it is going to make your life as a property owner and landlord much easier. 
Put Property Managers to Work for You
There are a lot of things to think about when you are hiring a property management company to manage your unit(s). Whether you have a single property or five buildings, you need to make sure that they are in good hands. By using the tips here, it will be easier to get your search for the right property managers moving in the right direction. 
Do you even need a property manager? A lot of landlords and property owners ask this question. The answer, however, is quite simple. Unless you have a lot of experience in managing properties and a lot of free time to run things, it might be best to leave it to the pros. Now that you know a little more, you can find the best management solutions for your needs.