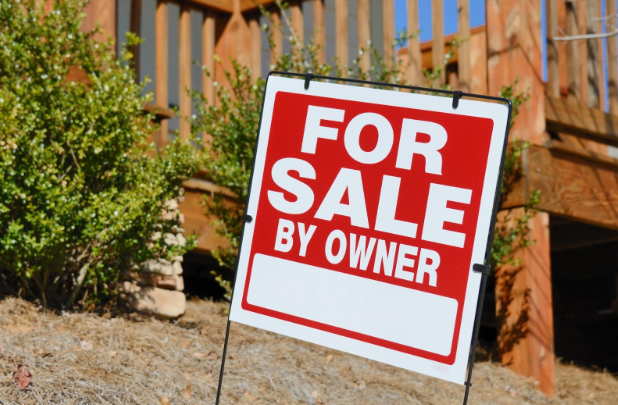 Selling your home is an exciting and busy time. While it's easy to get overwhelmed by all the things you need to do, there are a few tricks that can help you streamline the process.
Because you may only have a few minutes to grab a potential buyer, first impressions matter. From decluttering to boosting your curb appeal, the real estate tips below can help get your home sold for the best price.
This guide has a roundup of five tips for selling your own home fast without overspending. Here's everything you need to know to sell your home like a pro.
Make Your Home Look as Large as Possible
One of the best home selling tips we can offer is to make your home as large and clean as possible. From cleaning and decluttering to becoming more organized, if you can make your home appear larger, you'll appeal to more buyers. One trick is to leave your closets partially empty. 
If your closets don't look full buyers will get a sense that there is plenty of storage available. Storage is always appealing to buyers.
You can apply the same principal to your bathrooms and kitchen as well. Clear space in your pantry and your kitchen cabinets.
Take a few minutes in each room to clean out shelves and racks. Give your home a cleaner, more organized appearance to show buyers how much space you have.
Depersonalize and Declutter
One of the easiest things you can do to help your home sell is to depersonalize and declutter. Decluttering also helps make your move smoother as well. You'll already have a good amount of your belongings packed up when it's time to move.
Remove some of your photos, personal items, memorabilia, and knick-knacks. Depersonalizing helps people see your home's selling features instead of your stuff. A clutter-free home will also help buyers visualize themselves in your space.
Depersonalizing, and decluttering won't cost you much either. All you need is some moving supplies and garbage bags. This is an easy weekend project to tackle when you're getting ready to sell.
Make Your Home Show Ready
One reason a home may take longer to sell is if it isn't ready to show. When your realtor has showings, the more prepared you are, the sooner you'll have an offer. Being prepared for a showing means having your home clean and looking great.
One trick is to keep your surfaces clean and clear. This means picking up your mail, loose items, and laundry. Before an open house, you may also want to use a cleaning service for a deep clean.
Make sure your kid's toys and clutter are cleaned up. Invest in something that can be used to store kids' toys, backpacks, or shoes so you can pick-up quickly before a showing. Get your kids involved in the clean up as well. 
Freshen up With Small Updates
When you're selling a home, you want it to look as fresh and updated as possible. There are a lot of ways you can freshen up your home without spending a lot of money.   
In addition to cleaning, some new paint will go a long way. If you have a lot of bright colors in your home, buyers might find it hard to visualize their design style. Neutralize your home make it more universally appealing with new paint.
When you're showing your home, you may also want to invest in new bedding and fresh linens. These don't cost a lot but they will give your home a fresh and updated look. In the bathrooms, you can buy new towels to give it a trendy update without a full renovation.  
If you never got around to changing light bulbs or replacing old fixtures, these can also be some inexpensive updates. Cabinet pulls, lights, faucets, and window treatments are also easy updates. The more changes you can make, the less your buyers will feel they need to do.
Make a Good First Impression
Some of the best tips for selling your home revolve around curb appeal. This is your first chance to grab the attention of potential buyers. Those first few moments of a showing can really set the tone. 
You can boost your home's curb appeal without spending a ton of money. Start by removing old plants, dead shrubs, and debris. Mow your lawn, rake leaves, and tidy up any planters. You can do a lot of this yard work on a weekend for just the cost of garbage bags.
To take it up a notch, plant some fresh flowers if the weather permits. You can buy a few new pots, a welcome mat, and even a wreath for the front door.
If you're handy or willing to spend a little money, you can also re-paint your front door and trim. This will give your home a fresh and well-manicured look. Having great curb appeal shows pride of ownership to home buyers.
Tips for Selling Your Own Home
When it comes to real estate tips, focus on things that help make your home universally appealing. Whether it's freshening up paint or cleaning, some of the best tips for selling your own home don't actually involve spending much money.
Take a few weekends to prep your home by decluttering, removing personal items, and making your closets look larger. One of the bonuses to putting in this work is it's one less thing you'll have to do when you move.
Remember to also focus on the front of your home. This is your first chance to make a good impression on buyers. New flowers and freshly cut grass can go a long way. For more resources, head to the real estate section for great tips, ideas, and guides.